One of my favorite subjects in school was history. There is so much that can be learned from looking at history to predict possible effects in the future or even prevent mistakes.
Today we go over why cryptocurrencies could be right now poised for a massive break out!
Snapshots are from coindesk.com thank you!
Jan 2016 - December 2016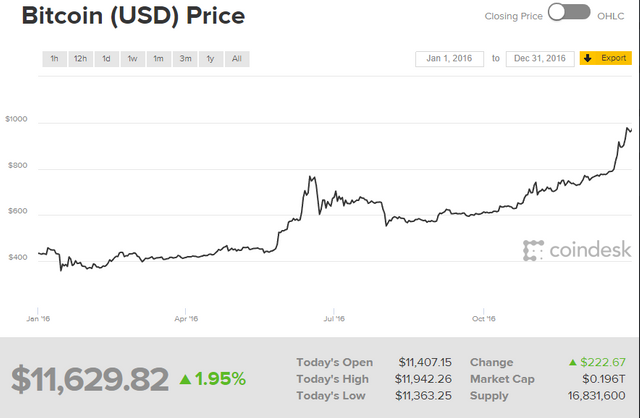 Notice the dip at the start of the year and the continued growth soon after hitting around Feb. March time frame
Jan - March 2017
(had to reduce this one down to 3 months as the increase at the end of the was massive!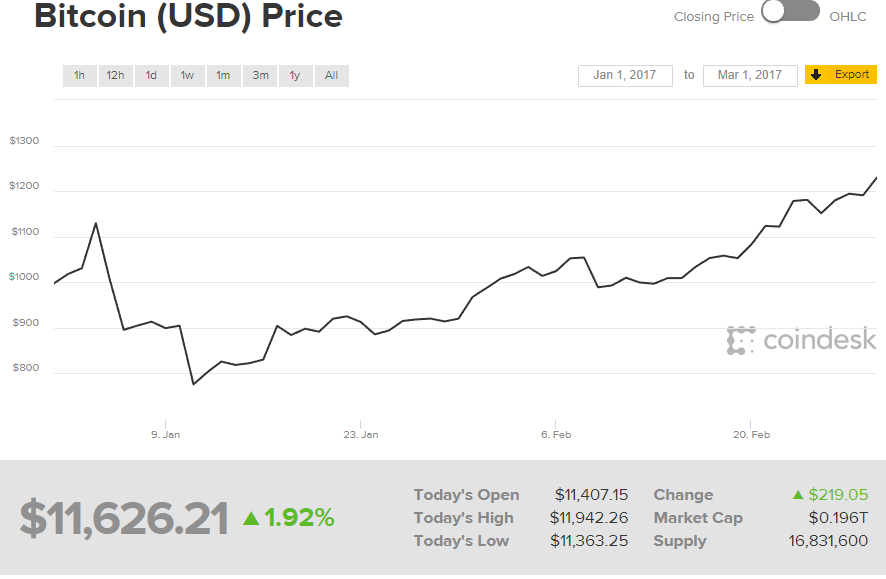 As you can see yet another massive dip at the start of the year.
Go back to any year and you will start to see this trend.
We felt that again this year hitting 20k down to 9k and now starting to recover as we hit 11.5k at the moment.
If these history charts are any type of of a prediction then we very well could be in for one of the largest rallies here in February - August.
Current years chart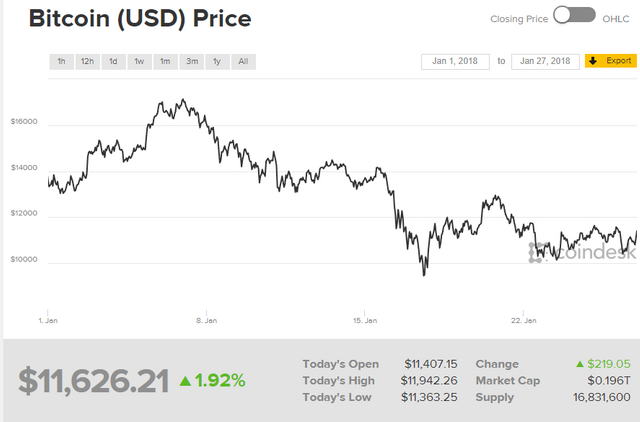 ---
Follow me for updates on each of my posts on
🐦Twitter - https://twitter.com/bitcoinflood
🙋 Facebook - https://www.facebook.com/groups/387439148320642/
📧 Email List - Coming Soon!
---