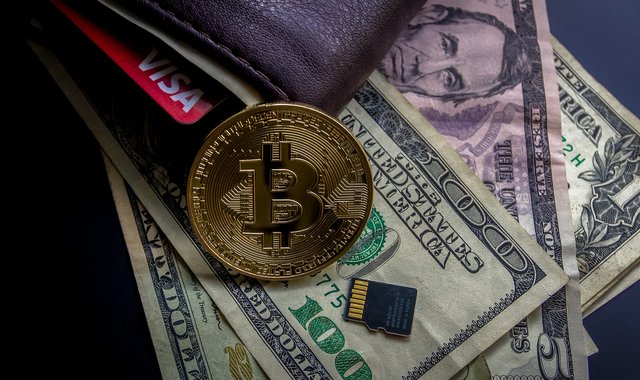 In today's world as we are interrupted by many Financial Institutions and Government organisations, hence it has become difficult to Buy and Sell Bitcoin using Fiat Currency. Here we are going to enlighten you all about it and answer many of your common queries.
Firstly, you are required to know the basics about what Bitcoin is? and How it works?
Bartering Bitcoin through Fiat Currencies?
There are various platforms which can be used to barter BTC through fiat Currency. Some famous platforms are Coinbase, Gatehub, Zebpay and many more. On these platforms you can trade Bitcoin directly.
But there are various platforms which act as middle men and introduce two persons to each other for buying and selling Bitcoin like Skrill, LocalBitcoins and Paxful. But on these platforms stay careful from scamers, read all the instructions provided by the platform and follow them to deal safely.
Can you trade without owing Bitcoin?
No, you cannot trade Bitcoin without owing it, so you need to buy Bitcoin and then you can trade on any exchange by transferring it to their platform. One of our favourite exchanges is Binance, but you can find many other exchanges where you can use Bitcoin to purchase or sell more Crypto Currencies.
Here is a list of world's most popular Crypto Currency exchanges –
1- Binance– Easy to sign up. Only takes few minutes and easy to use. They have apps for iOS, Android and Windows. One of the fastest growing exchange of 2018 with maximum number of Crypto Currencies. They offer low trading fees with discounts of upto 50%.
2- Bittrex– Another huge exchange which has high liquidity and large number of Crypto Currencies.
3- Coinbase– One of the biggest platforms to purchase with fiat currencies and trade only Bitcoin, Litecoin, Ethereum and Bitcoin Cash. More currencies to be listed soon. For list of more currencies to be listed on Coinbase click here…
4- Hitbtc– A UK based Exchange that has numerous crypto-to-crypto trading pairs.
5- Bitmex– If leverage trading is your style then this is a great platform for you my friend. It gives 100x leverage for Bitcoin trading. One of the whale Crypto Currency exchange.
6- Poloniex-Another exchange with lot of trading pairs and huge volume. But they got a poor customer support which you need the most if something happens to your account.
7- BitFinex– Has mobile app and on this exchange you can lend your Bitcoin to earn interest daily.
8- OKex– Lots of Crypto Currencies. To make it appear more optimized it shows future trading pairs.
9- KuCoin– Mobile app with regular updates is seen with this exchange. We are sure that they are going to lead the way in near future.
10- Huobi– New Cryptos can be seen added here with increasing volume.
Before moving ahead you must know that there are two types of exchanges- Decentralized and Centralized Exchanges.
What is Decentralized exchange?
Exchanges which do not rely on third person to hold customer funds and funds are managed by users. It's a peer-to-peer platform which means trades occur directly between users.
Pros-
1- No KYC required.
2- Low trading fees.
3- Anonymous
Cons-
1- Hard for new users to use.
2- No Advance features (Only Basic Features).
3- Low liquidity
Few Decentralized exchanges-
1- Bitsquare
2- Bitshares
3- Counterparty DEX
4- Waves Asset Exchange
5- IDEx
What is Centralized exchange?
Exchanges which rely on third person (any other platform) to hold customer funds. Exchange's purpose is to allow users to not only trade with Bitcoin but also with other Crypto Currencies and Fiat Currencies.
Pros-
1- Easy to use.
2- Advance features and tools.
3- High Liquidity.
Cons-
1- Exchange controls funds.
2- KYC required.
3- Not completely Anonymous.
Few Centralized Exchanges-
1- Binance
2- Coinbase
3- Bittrex
4- Poloniex
5- Bitmex
What can you do with Bitcoin aside of owning it?
You can buy Bitcoin, keep it in your online or offline wallet and wait for its price to rise or you can use that Bitcoin to purchase and trade other cryptocurrencies to increase the amount of Bitcoin in your wallet through trading.
Can you Buy or Sell Bitcoin anonymously?
Bitcoin is something which is anonymous, but this statement owes some explanation too. Transaction can be viewed publicly on Blockchain platform through wallet address only, but the wallet address can't be tracked and transactions can be viewed only by the wallet address not by any name or account number. This was the reason that the Black market or Dark web was the first ones to completely adopt and deal in Bitcoin.
How many Bitcoins can you Buy at once?
There is no bar on buying Bitcoins. You can buy as many Bitcoins you want, just keep your account limit and bank balance in mind. The minimum amount of Bitcoin that you can buy on some platforms is for $1.99 which includes 99 cents as fees.
Now a question arises whether or not you can purchase Bitcoin using a credit card? Yes, of course, you can buy it using any Visa or MasterCard but not with American Express. Nowadays Bitcoin can even be purchased through ATMs in some countries.
To know about How to Buy and Sell Bitcoin, Follow us and stay tuned…