Coin Bitcoin Wallet integrates direct credit card, Apple Pay and Google Pay crypto buying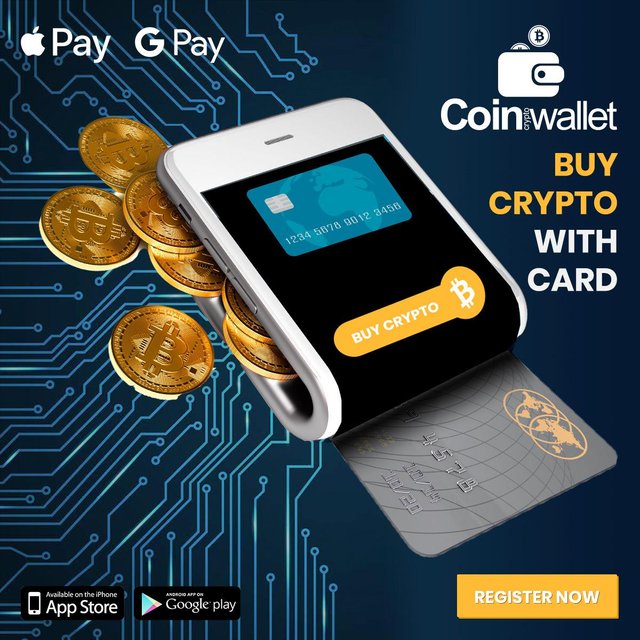 Great news announced by the non-custodial Coin Bitcoin Wallet today. Now you can buy crypto directly from the Coin Wallet using a credit card, Apple Pay or Google Pay.
Coin Wallet is a free online wallet, which offers you to purchase all the major coins such as Bitcoin, Ethereum, Litecoin, Ripple, Dash, EOS, etc. One of the selling points of this wallet is privacy and security, it uses AES-256 encryption on your device. During the registration you secure your account with BIP 39 passphrase encryption and a 4-digit PIN login.
This new feature introduced yesterday makes the crypto purchase process seamless and user friendly.
When you logged into your account you select the "Exchange" menu. Here you click on the "Buy with Credit Card" button, then a new window pops up, which requires to add the amount in your preferred currency. As default you can select from three currencies: euro, pound sterling and US dollar. The minimum transaction amount is 20 EUR/GBP/USD. In the next step you must add your email address, where the application is sending the 4 digit verification code. After you added the security code, you must agree with Terms and Conditions. As a next step you write your First Name, Last Name and Date of Birth. The process requires to provide your Billing address, and finally you register your credit card number, expiry date and CVV. The purchase is then initiated immediately, and your are a proud holder of the selected token.
As mentioned, the Coin Wallet made a partnership with a fintech company, that enables web and mobile developers to let their users purchase digital currencies using their everyday credit card. Coin Wallet accepts most major credit cards, including Visa and MasterCard, but they accept some virtual, prepaid and debit cards as well. The payment gateway set purchase limits, daily limit is 2.000 EUR/GBP/USD, monthly limit is up to 10.000 EUR/GBP/USD.
Coin Wallet made a huge step towards the cryptocurrency ratification with this direct crypto purchase process. Now the users can acquire Bitcoin and other tokens easily without using any cryptoexchange. With this feature cryptocurrency is steadily progressing into the mainstream finance.
If you like to know more about Coin Wallet, feel free to join our Telegram channel or follow us on Twitter and Facebook.