ETHEREUM $ETH BTC getting ready for the next ATH!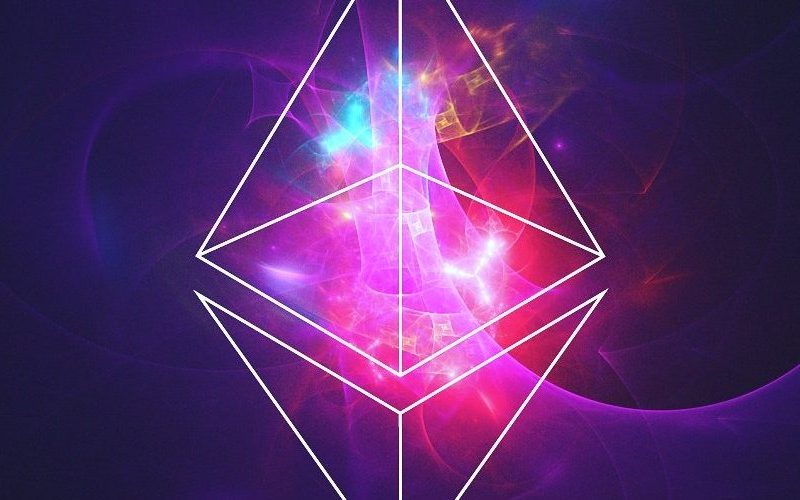 Hello Lads and Ladies,
Today looking into ETH we see some quite nice possibilities. Right now forming a cup, ETH might repeat itself for the third time and make HUGE pump, even with a possibility to a new ATH in BTC value. Everytime ETH makes this formation, it get very bullish and pumps at its peak with 100%. At this moment we have to see if ETH will test and stay at 0.09BTC value, which would be the 38.2%. In this case we will see the displayed pump, start right there. The targets would be the 61.8% fibs (which was the closing pump candle from the previous pump), the 78.6% fibs (which was the very peak of the last pump) and then the 100% fibs (which is still the ATH). From there it might push even more and touch the 127.2% fibs line and allocate its new ATH there.
I chose for this chart the reverse fibs retracement because it has been respected quite exactly in the last period of time. Furthermore, the 100% pump would be right around 127.2% fibs line.
I know this would be a very nice scenario and we would come a step closer to the lambo. ANYHOW, there is quite a chance that as soon the cup is formed and the 38.2% fibs line hit, ETH will stay in a channel and retrace back to the 0% fibs or even further down to 0.05BTC value (which would be the 127.2% fibs line, if this would not be reverse) looking at it this way, if BTC is at 20k $ that would still be 1000$ for ETH. Even though, there are many rumors for ETH hitting 5k $ this year, where the next pump would be a nice beginning.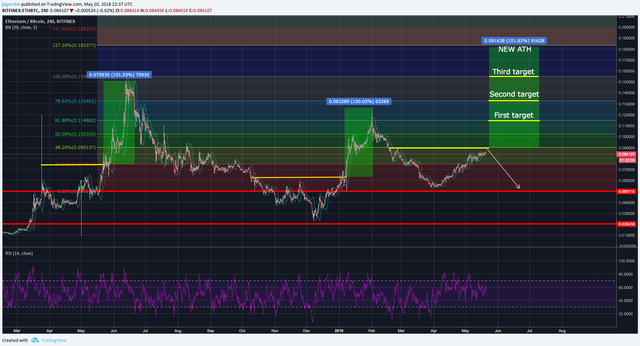 Short term, watch for the 38.2% fibs line ( 0.0900 BTC value) and see if it starts pumping or retraces down to the 23.6% fibs where it would be the next crucial point.
Long term, if it enters the channel, trade the channel. If it pumps, you have the targets.
If you are already in, you can gamble 20%-40% that it will retrace back to 23.6% fibs at least for a short period.
Make sure to check it out on https://www.tradingview.com/u/jegerche/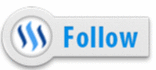 me and you will find this page interesting because I am a TA expert and day trader that does daily updates and new posts about the hottest and most discussed coins.
Cheers, Tomas