It can be difficult to get the information you need to make an informed decision regarding bitcoin investment. With the market being as small as it is, there are few vetted sources of information that can give you the insight you need exactly when you need it. If your intentions are to make a profit, you need the best charting platforms available.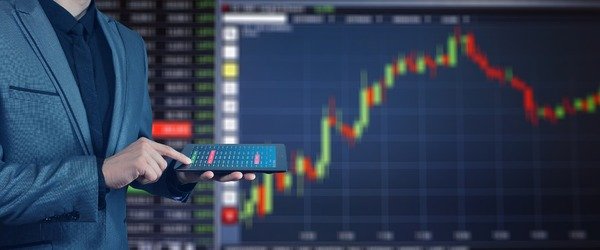 Here are our picks.
| | | | | | | |
| --- | --- | --- | --- | --- | --- | --- |
| Platform | BMJ Rating | Cost | Free Trial | Mobile Platform | Altcoins Supported | Exchange Integration |
| TradingView | 4.5/5 | $9.95-$39.95/month | Yes | Android & iOS | Yes | No |
| Coinigy | 5/5 | From $15.42/month | Yes | Android | Yes | Yes |
| CoinTracking | 4/5 | 0.04 BTC-0.52 BTC | Yes | Android | Yes | Yes |
TradingView
One of the oldest charting tools currently available, TradingView is a technical analysis social network that is available via subscription or limited free trial. Started in 2011, the service boasts around 500,000 users in 175 countries. Made primarily to provide insight into the equities, futures, and Forex markets, TradingView has recently added support for altcoin traders.
TradingView makes it easy to configure your view to provide you the data you need when you need it. The system is set up for the analyst in mind, with position indicators, XABCD/Elliott Waves patterns, and Fibonacci index tools readily at hand to weigh the potential of long- and short-term price moves. Best of all, the format allows users to post their analyses and discuss the work of others. This format encourages the development of technical analysis-based trading strategies.

Coinigy
A common headache of altcoin trading is that different exchanges have different tools and visualizations, making it difficult to get all the information you need from a single view. Coinigy presents itself as an all-in-one trading platform, where a user can access and trade on over 45 of the major altcoin exchanges from a single account. 
Coinigy also provides access to real-time API and historical data, ability to integrate your account with third-party integrations - like Google Sheets, CryptoTicker, and SocialScanner - and access to over 75 technical indicators. Coinigy is the equivalent to a Bloomberg terminal for altcoins, allowing individual investors access to professional-grade charting tools and market data. The investor can research, invest, and manage his or her altcoin from the same platform.
CoinTracking
One of the more feature-rich of the charting tools, CoinTracking is an altcoin portfolio and tax tracker that seeks to simplify the altcoin management process. Similar to Coinigy, CoinTracking allows for all-in-one oversight of your portfolio, with integrations for over 30 exchanges. Coinigy permits users to use technical analysis indicators to find trends in mot only bitcoin, but in all of their altcoins.
Unlike Coinigy, CoinTracking features the automatic generation of tax reports. As tax reporting becomes an increasingly important issue in altcoin investing, being able to stay in compliance is a plus. The app will even ensure compatibility with popular personal tax programs like TurboTax and TaxAct.
CoinTracking comes in three different account plans. The free version only allows 200 trades and does not produce a tax report or automatically API import. Pro adds tax reporting and API imports but caps the maximum number of trades to 3,500. Unlimited offers all features and unlimited trades.
If you are serious about bitcoin and altcoin investment, you need to develop your toolkit for investing. Using the charting tools mentioned here are a great start. Want another great tool for your investment kit? Read Bitcoin Market Journal and learn to invest like a pro!