Cryptocurrency Wallet Guide: A Step-By-Step Tutorial
A cryptocurrency wallet is a secure digital wallet used to store, send, and receive digital currency like Bitcoin. Most coins have an official wallet. In order to use cryptocurrency, you will need to use a cryptocurrency wallet. The world of cryptocurrencies is constantly expanding, bringing in more users every day, thereby making the crypto space more interesting than ever.
While there are numerous types of crypto storage solutions, a mobile wallet, most probably, is the most attractive option due to its simplicity and convenience. All you have to do is to download an application of your choice and go through a quick registration process. In this article, we will explain how to start use one of the most interesting wallets.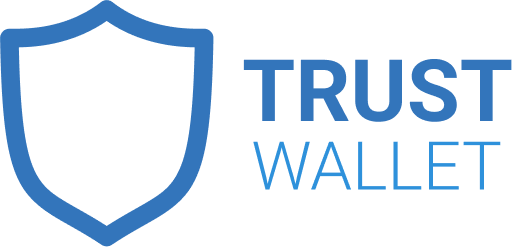 Trust Wallet is a secure, open source, decentralized and anonymous Ethereum wallet application that supports:
Ethereum (ETH), including all ERC20 tokens
Bitcoin (BTC) (only on iOS)
Bitcoin Cash (BCH)
Litecoin (LTC)
Ethereum Classic (ETC)
POA Network (POA)
Callisto (CLO)
GoChain (GO)
Vechain (VET and VTHO), including staking
Wanchain (WAN)
Tron (TRX), including TRX10 tokens
ICON (ICX)
TomoChain (TOMO)
How to create wallet
Step 1. To make a start in using the app, you must first search the app on the Internet or App Store/Google play store.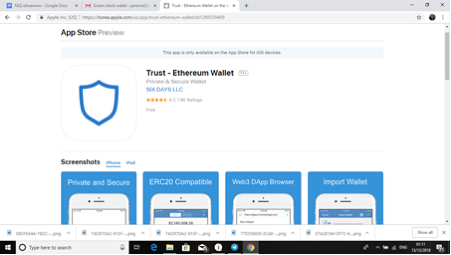 Once you've located the app you will be able to download the mobile version of the Trust Wallet using your normal store logins.
Alternatively, if you want to download the wallet from the official website, then there is the link for you to follow:
http://trustwallet.com
Step 2. Once installed on your device, the app will automatically suggest you either to "Create wallet" or "Import wallet". If you do not have a wallet, please press "Create wallet". If you already have an existing wallet, please select "Import wallet"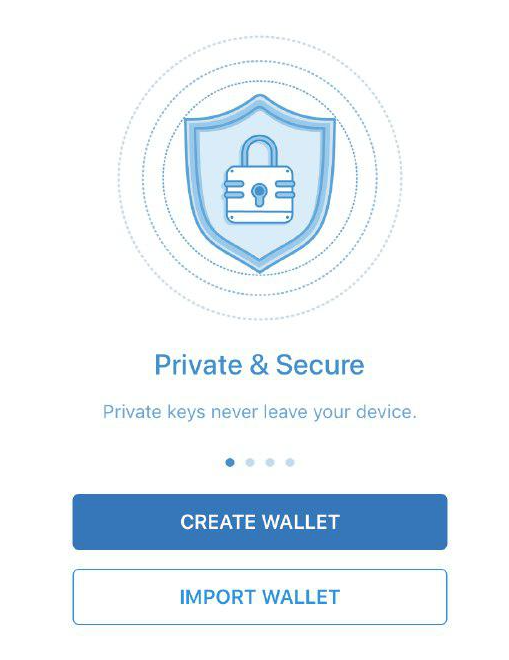 Step 3. The next step is very important: you will see a combination of 12 words. Trick here that these are not just random words. It's a secure combination that you will need enter in a chronological order to be able to finalise your app set up. Write these words down and place them in a chronological order on your device. In case if your device is lost, the app is deleted or in any other case, you still will be able to access your funds by downloading the app again and putting in these words.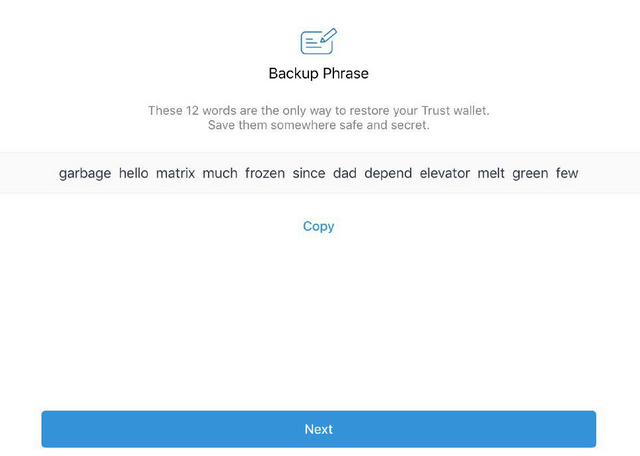 How to receive cryptocurrency on your Trust Wallet
Step 1. In order to receive a cryptocurrency, go to your wallet and select which cryptocurrency you want to receive at your address.
Step 2. Click the "My Public Address" icon to get the wallet address.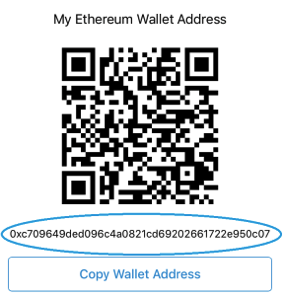 How to send cryptocurrency to another user from your wallet at Trust Wallet
Step 1. Click on the send icon (for example ETH) and paste the recipient's address. Then enter the amount of cryptocurrency you want to send to this address.



Step 2. Click next and the currency will go to the specified address.
Step 3. To make sure that cryptocurrency has been sent to the specified address, check the transaction by clicking on transactions.
Happy using :)
from Bit4.sale with love