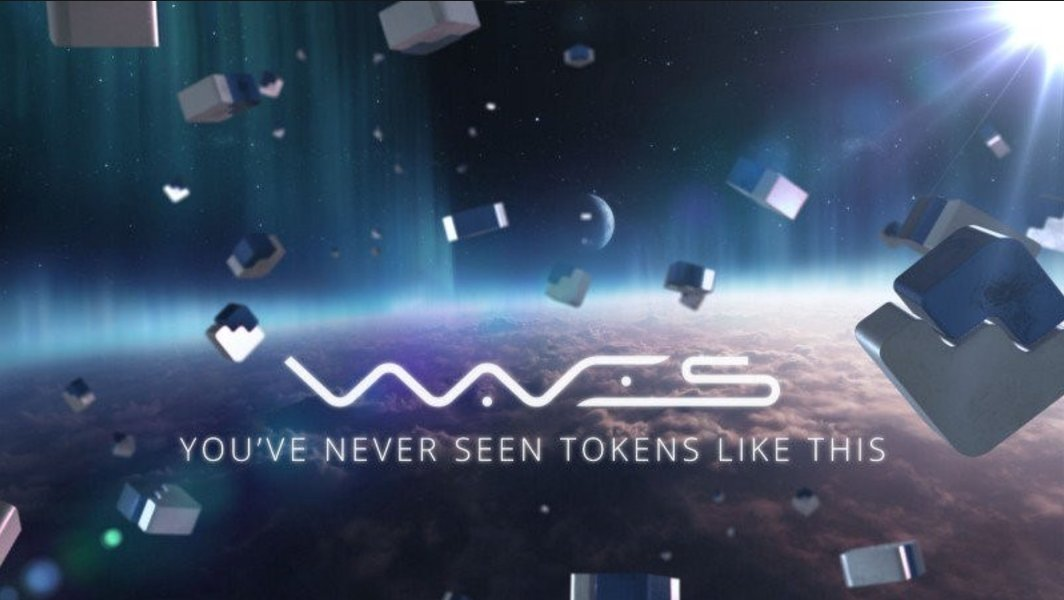 NOTE: Sorry I will not be able to keep this article updated due to Steemit editing restrictions. I will keep an updated version on my Quora Blog. The below article was accurate as of 8th September 2017.
Lets face it Blockchain has opened up a wealth of new opportunities for the entire world. We have seen some amazing technological developments and we know this is just the tip of the iceberg.
However, with any developing industries especially something so unknown as Blockchain and Cryptocurrencies projects are going to have many hurdles to overcome. Its very easy to get excited, jump in with both feet and end up neck deep in regulation problems, security issues, scalability issues or anything else that might crop up as Blockchain projects find their feet in this world.
This is why I believe the Waves Platform are building the foundations required to take Blockchain mainstream. Waves is a completely holistic platform that contains unique, game changing technology within a user friendly, accessible interface and wallet. Not just technically, strategically Waves are positioning themselves to be the Blockchain of choice in 2018.
It's very hard to summarize everything that Waves have developed or working to develop but I have tried to compile a concise list of comprehensive, to-the-point information with no images. Otherwise this article would turn into a book!
Accessible Wallet - Complete (NOTE - Completely new Client coming soon)
Waves Lite Client is available on all devices what ever flavor you desire GitHub Download, Chrome Store App as well as Android & Apple app stores. They even have a full Web Wallet. The Waves Lite Client is extremely user friendly, extremely "lite" (no need to download the Blockchain!) and more importantly is not just simply a place to store Waves tokens! More on that to come…
2 Click Token Creation - Complete
Don't know how to code? Don't worry Waves has your back! This was one of the main priorities of the Waves Platform, easy and instant token creation. Tokenize the world by creating your own cryptocurrency token in seconds and start trading it on the Waves DEX immediately. Your token can also be added to any other exchange if you wanted. All built within the Waves Lite Client. How To Create Your Own Cryptocurrency In Less Then a Minute Using Waves.
Decentralized Exchange (DEX) - Complete
How many times have we seen issues with centralized exchanges? I won't get into all of the issues here but Waves wallet has a built in DEX which allows you to trade your crypto directly with another user without it ever leaving the safety of your wallet! This means your crypto is always ready to trade but also always secure and in your possession. This also minimizing transaction fees as you're not having to move crypto in and out of different wallets and exchanges. Additionally, the unique Waves DEX matcher allows for a user to trade ANY pair they wish. You can trade any Waves based token for any other. You could setup a trade for WAVES/MGO, MGO/ZrCoin etc…
Leased Proof of Stake (LPoS) - Complete
Waves utilizes the unique Leased Proof of Stake system for verifying transactions. Simply put, this allows you to safely and securely "lease" your Waves to nodes in return earning fees from processed transactions. This is like mining but without the need to run your computer or maintain any kind of node! You lease (any amount even 1 single Wave) then you can just turn off your computer and let the fees collect in your wallet. Miner Reward tokens are also being distributed to leasers for a limited time, which will eventually be used to vote on major network changes with regards to maintaining the network.
Air Drops - Ongoing
Waves have made it very easy for projects to "air drop" free tokens to users on the Waves platform. This is a great way to support the community, enhance project PR as well as an easy method for distributing project tokens. I have received numerous free tokens through air drops including…. WCT, WavesGo, Ripto Bux, Mercury, Bitcoin (yes I have received free Bitcoin just for holding WCT!) EOT, EFYT, TrackNet, CoExistCoin, CORE, Starrie and GLIPP. One day I will calculate how much this is all worth but it's easily into the thousands of $'s with my free EFYT tokens currently worth over $800!
FIAT Gateways - Ongoing
Waves have already launched their USD and EUR gateways with more currencies being worked on now. Using various deposit methods you can transfer FIAT to the Gateway and receive the same amount 1:1 in wUSD or wEUR within your Waves wallet. Here is a list of accepted countries and documents for verification.
Crypto Gateways - Ongoing
Much like the FIAT gateways the crypto gateways allows you to transfer non-waves based crypto currencies in/out of your Waves wallet to utilize the DEX or other Waves features. Waves already has Bitcoin and Ethereum gateways with more being worked on now. These include but are not limited to; LTC, ZenCash & NavCoin
Aliases - Complete
Tired of having to look up your wallet addresses, still using the old copy and paste method? Waves has recently launched its new Aliases feature which allows you to assign a name or word to your Waves wallet. When sending a transfer the sender would only need to put in your alias. Much like an email address. Aliases can be assigned using the User Profile link in the top right of the Lite Client.
New Website - Soon
It's quite obvious that the Waves website does not promote the project to its full potential. Waves are hard at work developing a completely new website. There is no ETA on this at the moment but I expect this to launch in the next month or so.
WAVES-NG - 10th October 2017
Unlike some Blockchain projects Waves are planning ahead. They are implementing a scalability solution before they even encounter a scalaility problem! Waves are aiming for mainstream adoption and Waves-NG (based on Bitcoin-NG) will allow for a huge increase in transaction through put. Figures as high as 1000tx/Sec have been stated. Coupled with Waves extremely low transaction fees this is a huge step towards mainstream adoption. Bitcoin-NG: A Scalable Blockchain Protocol
New Lite Client - Q4 2017
Waves started working on a completely new GUI for their wallet and DEX a couple of months ago. If you have seen the mock-ups you will know how sexy the new GUI is going to look. However I think it became apparent that more then a simple GUI refresh was needed. The team announced recently that they wont just be releasing a new GUI they will be releasing a completely new product! Not many details as of yet but I think we can easily expect a completely new interface as well as a numerous new features! Due for release soon after WAVES-NG.
State Storage Optimization - Q4 2017 - Q1 2018
State storage is a big problem, which is probably more severe than blockchain bloat problem, since state is a dynamic structure which has to be stored in memory for fast transactions verification. If you have many tokens storage can take up more space than the blockchain itself. Waves will implement a state storage optimization proposal from Leonid Reyzin, Alex Chepurnoy, Dmitry Meshkov ERGO Platformwhich is based on authenticated data structure approach using Improved Authenticated Dynamic Dictionaires.
Smart Contracts - Q4 2017 - Q1 2018
Waves have their own approach regarding smart contracts. You will be able to run smart contracts for a price of a normal transactions, without any additional "gas" or other costs. This is a more direct generalization of Bitcoin scripting, non-Turing complete zero-knowledge proof based language which can handle most of use cases of what Turing complete languages can do. When implemented properly this approach will provide a much higher security guarantees than Turing complete approach can provide. It is much better suited to real world applications of open blockchains than any other existing approach.
Anonymous Transactions - 2018
Send and receive transactions completely anonymously. More information to follow.
Multisignature Transactions - 2018
Multi-sig brings an extra layer of security requiring more than one key to authorize a transaction. More information to follow.
Beyond Waves v1.0 - 2018
Once Waves 1.0 is done and ready (all of the above features) they will move on to even more interesting stuff! Many ideas are flying around — Lightning networks, anonymous order books, lite clients, atomic swaps and side chains. It will be getting more and more exciting as we move further into 2018.
Waves Debit Card - TBC
Sasha recently confirmed that a Waves Debit card project in the works. It is rumoured that this will be in partnership with Cryptopay.me who came in 3rd place at Waves recent ICO Hypethon Event.
Strategic Developments
Multiple Huge ICO's - Ongoing
Many companies have already run very succesful ICO's on the Waves Platform with new ICO's being announced on almost a daily basis! These ICO have raised tens of millions of dollars. Inlcuding; MobileGO, Incent, EncryptoTel, ZrCoin, Tokes, Darcrus, PrimalBase, Starta, CryptoPing, Monster Byte, CoffeeCoin, OceanLab, Wagerr.
Tokenomica - Q4 2017
Tokenomica, will be the first investment bank which is going to work on top of the Waves blockchain, and provide 100% compliant legal framework for different types of token crowdsales, including private equity crowdsales and ICOs.
People of Growth ICO Incubator - Ongoing
Boris Titov a Russian business ombudsman and billionaire politician and Sasha Ivanov and have signed an agreement to establish a new ICO incubator entitled 'People of Growth' on the Waves Blockchain.
Deloitte Partnership - Ongoing
One of the 'Big Four' Deloitte and Waves have signed a memorandum toward a strategic partnership that will, among other objectives, see the two companies work toward developing legal mechanisms for regulating ICO projects in the eastern European region. More Information
Kazakhstan Partnership - Ongoing
The country of Kazakhstan has signed Innovation Pact with Waves and Deloitte to examine how the technology can operate in government with the aim of becoming 'Blockchain Singapore'. More Information
Burger King Partnership - Ongoing
Burger King has launched its own cryptocurrency on the Waves Platform in Russia called 'WhopperCoin' to be used as a loyalty scheme. They will also release a dedicated app on Android and iOS Sept/Oct 2017 More Information
National Settlement Depository Partnership - Ongoing
Russia's National Settlement Depository (NSD), the central depository for Moscow Stock Exchange, the largest exchange group in Russia, is developing a blockchain platform to provide deposit and settlement services for digital assets and cryptocurrencies built in partnership with Waves Platform More Information
Gazprombank Partnership - Ongoing
GPB Digital, the digital arm of Gazprombank, Russia's third largest bank, has signed a memorandum concerning a strategic partnership with the Waves Platform. More Information
Kuna Exchange Partnership - TBC
Kuna Exchange are to offer a free ICO as a service platform for anyone wanting to launch an ICO on Wave. More Information
Microsoft Azure Partnership - Complete
Waves is now available in the Microsoft cloud. By expanding the capabilities of its Blockchain as a Service, Microsoft have enabled anyone to launch a Waves environment quickly and easily within the Azure Cloud. More Information
Other Partners - Ongoing
As well as the above formal partnerships Waves also has a number of project working or developing within the Waves eco-system on a less formal basis. These project are all adding features or contributing to developing the platform or growing the Waves eco-system. These include the likes of Oceanlab, WavesGo, Ripto Bux, Wavesnode.NET, Core Media
Hiring the Right People - Ongoing
Waves are obviously gearing up for some BIG moves as they have been out there hiring some top-notch talent. These include; Natalya Malyova (former Samsung) as Chief Communications Officer, Maria Borovikova. (former Deloitte) as Chief Financial Officer, Igor Pugachevskiy (former Tinkoff bank) as Head of Product Design and Alexandra Pestretsova (former My.com) as Chief Marketing Officer.
Sasha Ivanov - Ongoing
I just want to finish by giving a huge mention to CEO and Blockchain Guru Sasha Ivanov, one of the hardest working CEO's I have ever come across. The things this guy is working on, the people he is working with is just mental from Govenment officials to Billionaire investors and he still finds time to answer questions on Slack on almost a daily basis! Please take a second to read…. A Typical Day in the life of Sasha Ivanov (Waves Pratofrm CEO)
WOW…. I think that's all I can think of right now! I'm sure there's likely stuff I have missed. As you can tell the Waves team are very busy but they are building the right foundations and solving problems, before they even become problems!
Also bear in mind this is only the stuff that is made public. It is very obvious there is a lot of other deals and developments going on behind closed doors that are yet to be announced! The future is very bright for the Waves Platform. If there is anything you believe needs to be added to this list please leave me a comment.
If you've actually managed to read this whole article I hope you learnt something new about the Waves Platform feel free to follow me on Twitter to ask me more questions or be kept up-to-date with other articles and info I'm working on @biggzi