Golem Is On His Way Up To Mordor
...
I got this request from a poll I did on twitter and Golem was among the winners. So please, if you have any coins you want me to take a look at, please don't hesitate to comment below!
Many coins look like this in the crypto market. Corrections and long consolidation. The market is uncertain where Bitcoin will go and that reflects on most coins. A few of my predictions on other coins are still valid and haven't really moved that much. I think many coins are just waiting for that push or mass optimism to kick in and all hell (or heaven) will break lose.
Golem is one of the coins that is correcting in an ABCDE manner and this is very common. A bullish sign is that it's correcting and forming a beautiful triangle at the same time. We're probably in the last wave (E) in the correction and I expect a price jump as soon as it's done. If you're conservative, set buy levels right where the triangle breaks on the top line, and also follow the trend a little when it goes up. To prize optimize, you can set buy levels from 0.000059 BTC to 0.000073 BTC.
If you like this content or have any suggestions on how I can improve these analyses, please don't hesitate to contact me. I would kindly ask you for an up vote for more visibility and I will do everything I can to give you value and major gains.
Investment summary:
⭐⭐⭐⭐ 4 out of 5 stars on this investment
💪 Mid Term Target at 0.000234 BTC
💲 Potential profit 223%!
🚀 Long Term Target at 0.000325 BTC
💲 Potential profit 350%!
Follow me on Twitter and turn on notifications to get instant updates at http://www.twitter.com/benkalashnikov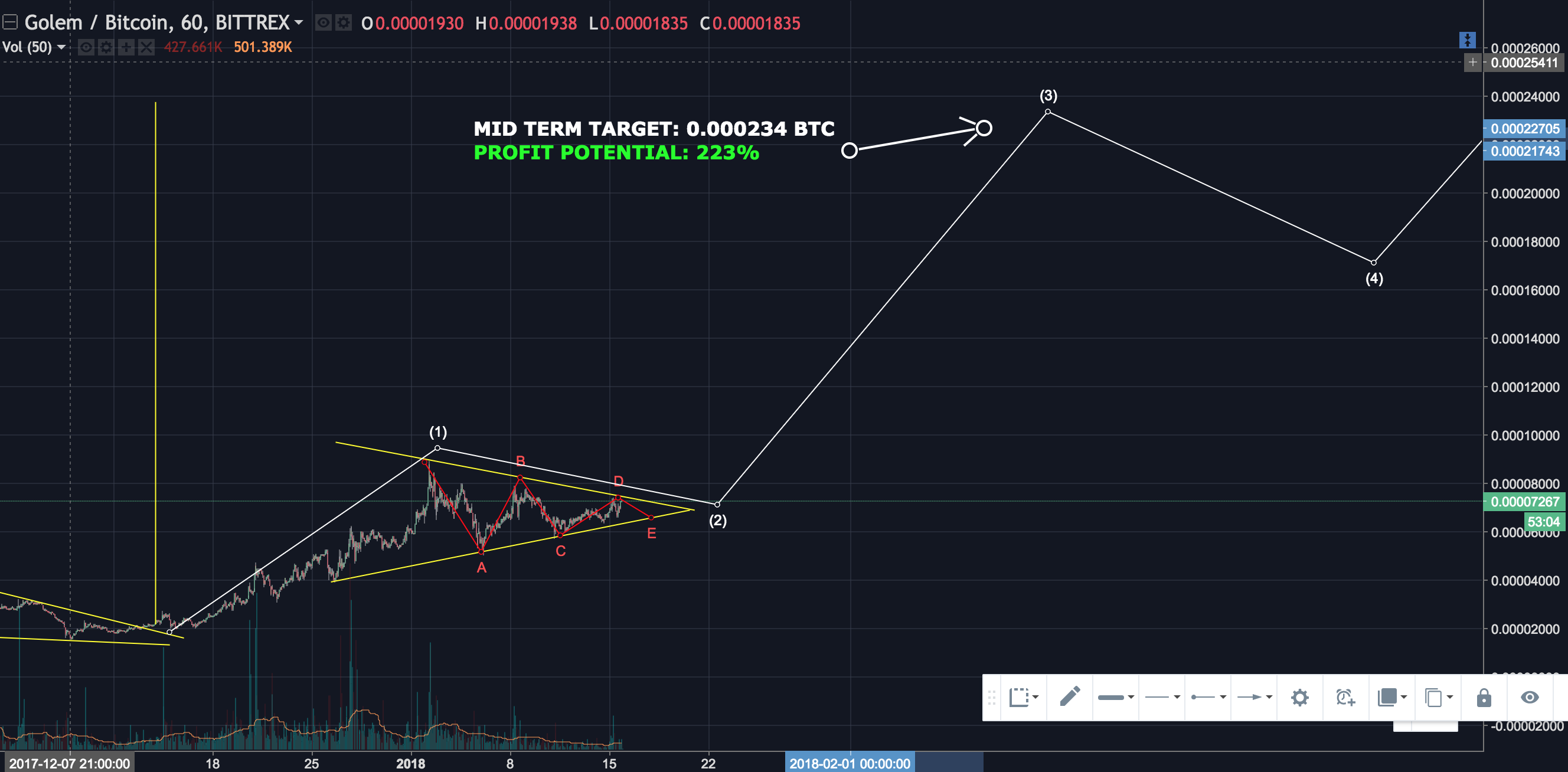 Bigger picture: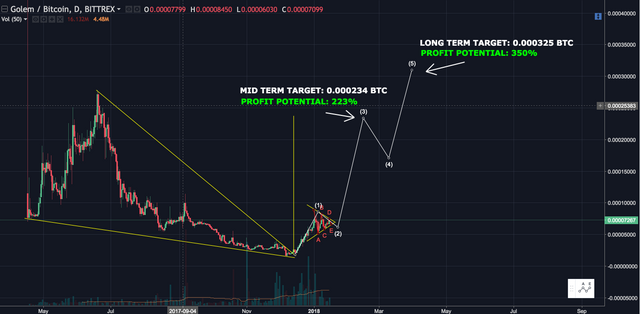 Disclaimer:
I'm not a financial advisor and these are only my opinions. I don't take any responsibility for any investments that you make based on my analysis.