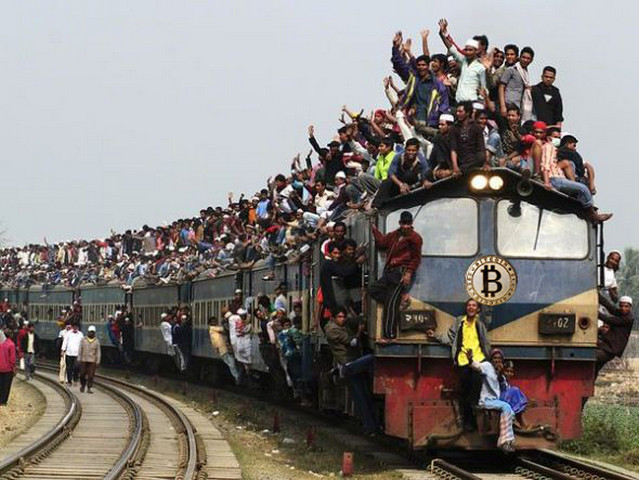 Many Bitcoin enthusiasts are extatic about ever new record highs of BTC lately. Some are still wanting to jump on the band waggon, as usual when a asset has a bull run phase.
But is that a wise move?
In the past few days I heard very worrying news regarding BTC:
The Chicago Stock Exchange plans to introduce the trading of BTC futures on a cash settled contracts base. That means nothing else than that unlimited amounts of BTC (that in fact dont really exist) will be traded, and that the price for BTC is then "discovered" based on this trading.
And that without the need to actually own and deliver any real BTC, everything happens in US Dollars.
In other words, its the same scam that is happening with the gold and silver market. And that manipulates the prices of gold and silver (and most other goods) for about 40 years now.
In view of that, I ask myself if its not time to get off the BTC train. May be, to shift to other promising crypto currencies (for example Steem, hint, hint... ). I know, at the moment everything looks great for BTC, but for how much longer?
What do you folks think about this new developement? Will BTC still have a future - or only futures?
---
---