---
---
Today I'm continuing this series, hoping people will read, engage, respond, help each other etc - I will do this a couple times a week so people see it is a regular series and place they can always come and refer to the resource.
Consider Resteeming this post to get others involved.
---
---

---
NEWS:
A PILE OF ALT COINS HAVE GAINED ANYWHERE FROM 10 TO 100+ % VALUE THE LAST WEEK AS BTC BLEEDS
Bitcoin continues to leak, and that money is flowing into various Alt Coins..... notably the Privacy focused coins all week, the trends show. That has impacted markets big time and if you keep reading... you will see some coins in the alt coin market have been MOONING hitting YUGE new highs!!!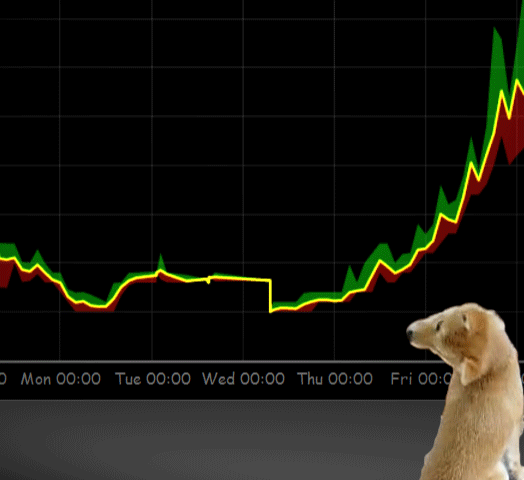 ---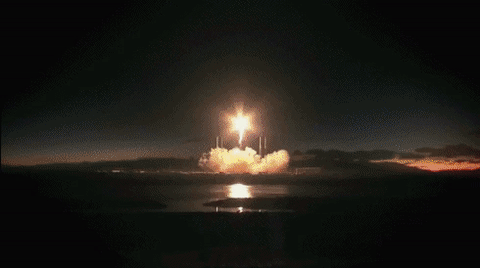 ---
I continue to watch LiteCoin all week again, and esp. now because the SegWit issues are underway, since Feb 3rd. for possible implementation and that is likely going to affect value --- The slow and steady rise of the miners signalling support still around ~21% for SegWit daily with blocks signaling in the past 24 hours! (as time of writing this)

DASH stayed up around recent highs this week again, even after the bitcoin ETF not being approved and at then SHOT up to smash new highs AND GAINS IN THE 50+ % range as I write this.

At TOW this article DASH is still now trading near recent all time highs of $115 USD... with~ $105 USD (today/ TOW) valuation or so --- most of the last few months it hovered around the ~$11 -$17 mark as we know. It started to climb big time in the last ~20 days ago and has turned a lot of heads. If you look at the charts -- it seems to have found a new bottom the last 5 days around the $100 USD mark and dips/bumps still have it usually around that mark a lot of the time as of late. Depending on which "bottom" low water mark you pick of the exchanges and rhythms and dips of the charts

Ethereum and Eth. Classic have been climbing and as of late, hitting new gradual highs this last week ( $50 USD mark) and again, after the Bitcoin ETF being disapproved..... just started mooning! $ETH is up ~ 24% at TOW here today, and is being implemented into a ton of projects boosting the visibility and usability cases for the currency. $ETC policy, coin limits and updates have also been updated the last week and change, and it is up around 13% give or take.

ETH shot up a few days ago on the 16th .... ETC has stayed nearly sideways most of this month as we know, but the whole last week - has been really moving past the $1.75 mark staying super stable but hitting highs of about $2.19 -- it is nice to see as a store of value, just like LiteCoin! I love the ideals of ETC and what that group stands for, so to see their gains, has warmed my heart.

LiteCoin shares the same codebase as Bitcoin ( as do many coins) but LTC is the closest to Bitcoin in that regard and its stability through volatile markets every month should be noted, and that includes this week. It is a very quiet, boring, stable coin and honestly, I really like that! It remains a STORE OF VALUE and that is important! Nearly 24 hours after the ETF news... it was only down about 6¢. Yes other coins have gained but my comments total in this paragraph should be noted. Twice this past week, LTC hit 2 peaks about 3 days apart, rising into the $4.50 and $4.90 range in that period. It had large dips in btw. -- it looked like a classic mountain range on the charts!

What is next for the Winklevoss Twins???!! What will we see with the pending 2 ETF's that the US Government has to deal with next?? *
---

---
Your thoughts on these and other things???
---
Here's the latest of my LiteCoin blog posts in that series connecting people to those facts/news going on with LTC. LiteCoin continues to just hold it's value / be a good store of value, be "boring", stable, reliable, and fast on the blockchain, the usual.
https://steemit.com/bitcoin/@barrydutton/day-21-update-of-the-litecoin-segwit-network-vote-signalling-what-it-means-to-bitcoin-to-decide-to-fork-to-big-changes-watch-the
---
I am really enjoying doing this series long term, seeing the feedback and questions. I love it (:
COMMUNITY ENGAGEMENT!!!
---
There are a lot of good people on here who know what they are doing and we can build a solid resource here a couple times a week with all the community and you can check in here on my page a couple times a week and see the latest.
People can ask questions, share their wisdom and failures, and my hope is simple really :
---
---
---
---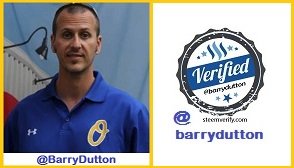 ---
---
If you feel my posts are undervalued or you want to donate to tip me - I would appreciate it very much.
Bitcoin (BTC) - 18J6RRuzX4V7b2CDbx7tWZYNBLkkGWsvWX
DASH - XgZvsvSZgPkNbmGbRhc3S1Pt2JAc7QHwiS
Monero (XMR) - d8ecb02c09f70ec10504b59b96bc1f488af28b05933893dfd1f55b113e23fbff
Ethereum (ETH) - 0x3Ad69Ff057C9533ca667B2d7E3E557F5eeFd4477
Ethereum Classic (ETC) - 0x5ab2b08d4ce8d454eb9d1ecc65c6d8b0c5f9784c
LiteCoin (LTC) - LKdsnvSXk9JW99EiNicFMGKc1FXiBo9tUE
Stratis (STRAT) - SNsJp6v1jXvKWy4XcXSXfNQ9zhSJJppJgv
Synereo (AMP) - 1KnrL6wFHaT4gjJ2YJ5f6WmKTDJNsaBS8s
Expanse (EXP) - 0x819b9cce8630ab638198eabfd7496786c20d629a
ZCash (ZEC) - t1aCPEYELkGaf3GtgGTiCEDo7XfPm4QEwmL
---
Please note -- I will have limited internet access for awhile -- so PLEASE do not be upset that I cannot reply right away, or to everyone. I am dealing with some changes, and will have limited time online and will be happy if I get a few blog posts up a week.
---