NEO Here WE-GO
Binance announcing the support of the Ontology (ONT) drop for NEO holders led to a big spike in the price of NEO.
https://support.binance.com/hc/en-us/articles/360001183332-Binance-Supports-Ontology-ONT-Airdrop-For-NEO-Holders
This was announced around 6am EST, and a nice spike of NEO occurred after the news. That is to be expected. But look at this screenshot from moments ago: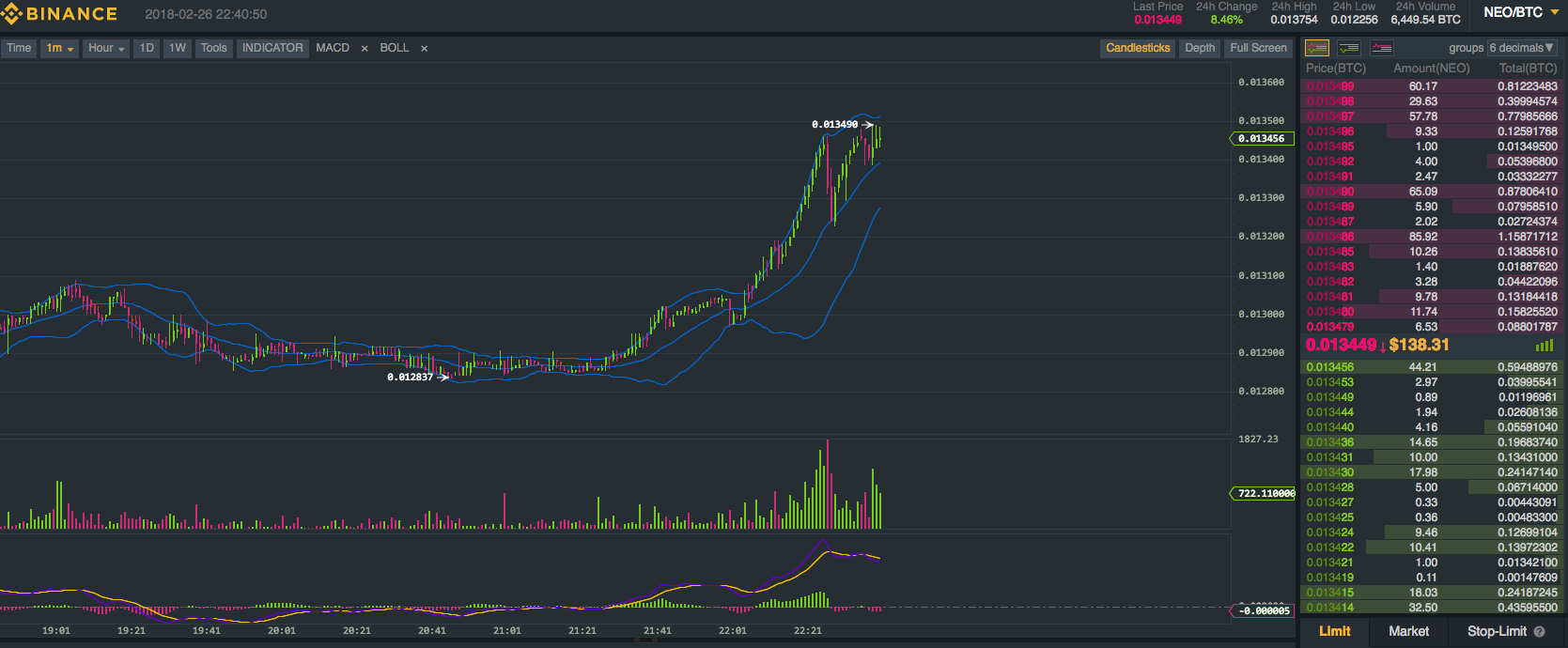 Neo continues to rise, as more people are trying to secure their bags of NEO before the free airdrop of ONT.
Exciting stuff ahead!


Legal Disclaimer: This is only my opinion, make of it what you wish. This means that it's not advice or a recommendation to either buy or sell anything! It's only meant for use for entertainment purposes. Do your own research!