Binance Down for 13 Plus Hours!!!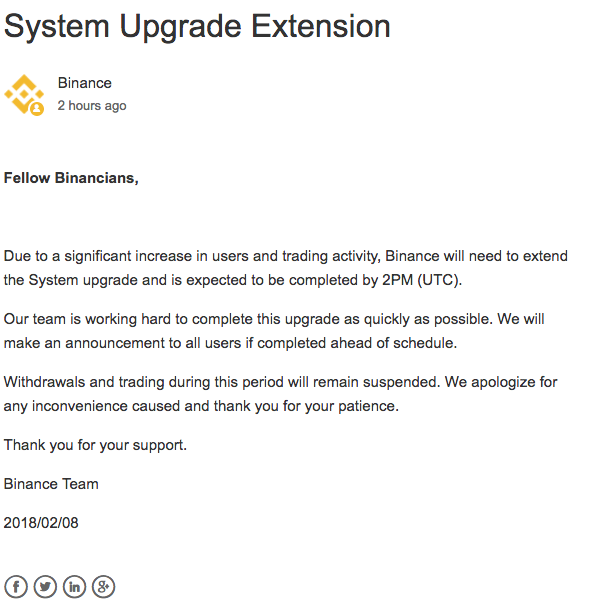 Binance announced that ther were doing maintenance unexpectedly for 1 hour. After an hour and a half, they published this notice stating that they will be shut down for another 12 hours to do maintenance.
A lot of people are speculating that this could be a potential hack. With the size of Binance and how many new users they have added over the last month, I hope it is just for maintenance.