Bitcoin Value
In Musing I found a question - ... possible that bitcoin would worth 1$?
It's really an interesting question because it is relevant to the whole Bitcoin community. It is important to me too as the holder of Bitkoin, has also respected and nurtured.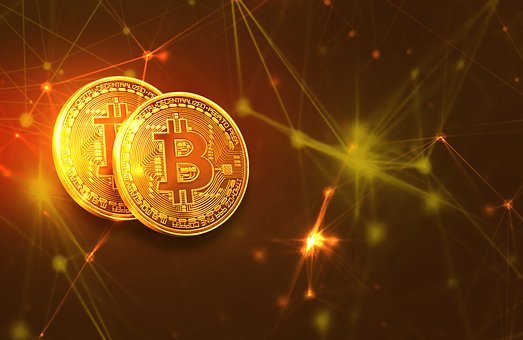 The answers to the question are very different, as is true the realities that each individual man meets - and it will always be different.
It seems strange, but according to my last sentence, the truth would be that every person would have a different Bitcoin price LOL - this is nonsense you will tell to me...
But there is a crystal truth in it.
The majority of those who answered this question said that it was not possible that bitcoin would be worth only $ 1 USD
Saying that, Bitcoin has become a digital gold, and gold always appreciate within time.
Bitcoin right now is Brand in which all other digital coins are leveled.
But the essence of lying much deep and this essence can never be changed. Anyone familiar with Bitcoin network model (P2P) read what it is, I know it understands. The fact that it is impossible in the future is regulation or Bitcoin to make it an artificially stable coin.
Although some governments, banks, corporations are trying to do this in recent times, they are still buying massively Bitcoin (trying to control it), but at the same time they will do a good job for all Bitcoin fans, and for yourself, a good "bear service".
Bear service - that means  when doing everything in reverse.
( Lithuanian folklore)
Of course, all the powers of the ruling world do it, not for the control of Bitcoin - the rulers are well aware that it is impossible to change it - they all want to survive, they all want to stay on the market where they are now.
But the truth is that in the future they will have to pay dearly and spend their accumulated (bought) bitcoin because;
In order to have the potential of people working for them, you will certainly have to pay more, because people have already got Bitcoin with the size of possibilities and the realization of ideas in reality.
Bitcoin's price will increase because it's all put together;
The newly released BTC is determined by time and not by the total amount of Bitcoin network resources. So no matter how much you increase or decrease the power of the Bitcoin network resources.
Newly released BTC managed at any central point and the same open source program for all users.
The newly released BTC is halved every four years. Bitcoin baby 2009-01-03 BTC was 50 minutes, currently 25 BTC in 10 minutes. In this way, the maximum potential BTC is set and approaching, but never exceeded 21 million BTC.
Exactly, all that's what I wrote at the top, and will force to take Bitcoin's fast price rise.
 Expected time - maybe it will start in February?
     100%Unique
    Feel free to;
UPVOTE  RESTEEM  COMMENT