Bitcoin Back To Bullish, Crypto Valuation Rises Billions Dollars
After decaying for some time, bullish Bitcoin raised the valuation of the crypto currency market to billions of dollars in a day.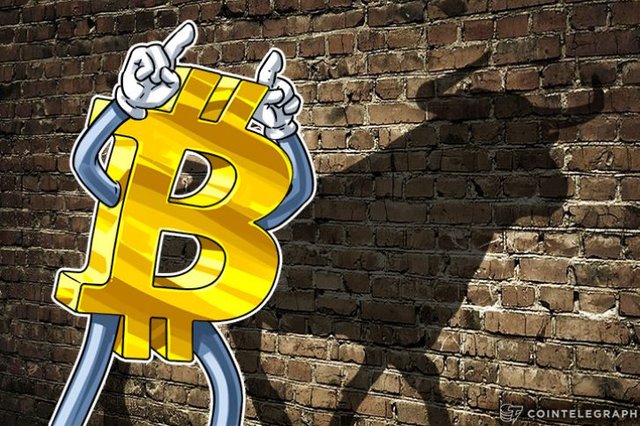 Source image
Two days ago, exactly July 17, 2018, crypto buyers tried to break the strong resistance and managed to push the value of virtual assets to a much higher price area. Bitcoin (BTC) price moved to 6.740 US Dollar per BTC in the morning trading session, then surged again to 7.300 US Dollar a few hours later. Not long ago, BTC touched 7,546 US Dollar, up more than 800 US Dollar during the day. Digital currency prices generally follow the BTC line, as most of the top crypto currency up 10-20 percent in 24 hours.

Bullish Bullent Return
The bullish on the crypto market has returned. At least for now, the market brings most of the top crypto currency asset back to the green line, after months of Bearish sentiment.
Most digital currencies benefit between 10-20 percent, even some coins like Stellar have increased by more than 30 percent. On July 18, the overall crypto market valuation covered more than 1,600 coins, rising to about 296 billion US Dollars with Trading volume reaching 20 billion US Dollars in 24 hours. In summary, the volume of crypto currency trading across platforms has increased sharply since 2 days ago.
Currently, the BTC / USD is worth around 7,324 US Dollars per BTC, slightly corrected after a sharp jump to wipe out a gradual decline since mid-June.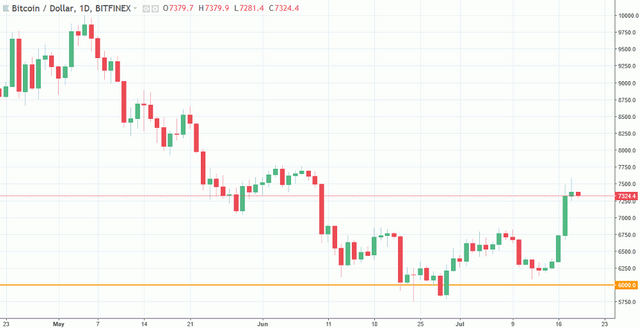 All BTC market valuations are worth 125 billion US Dollars and BTC controls the highest trading volume of all markets.
The Japanese Yen is the most traded Fiat currency of the day with BTC. The portion reaches even 54 percent of the global BTC trade. The position was then followed by Bitcoin transactions with USD (13.06%), EUR (2%), and KRW (1.4%).

Stable Flow Comes From Market Optimism
Overall, the optimism that occurs throughout the crypto market is still strong. Bullish sentiment can continue to make the Bitcoin price rise higher, followed by other cryptoes such as BCH, EOS, XLM, ADA, and Doge. In addition to Stellar, Altcoin who scored the biggest increase was the crypto "dog meme", Doge, who was up 60 percent over the last seven days, and 32 percent over the last 24 hours.
In conclusion, supporters and crypto traders globally show a steady flow of optimism this week. Most traders believe that the Bullish days will continue at least until Bitcoin-based ETFs are decided in August.