Breaking Down Barriers in Competitive Gaming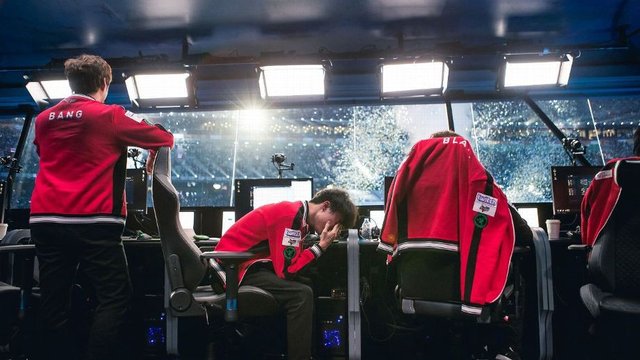 In a rapidly-growing industry, it may come as a surprise that there are numerous outstanding, yet basic issues to be resolved in the eSports world. From simple annoyances like slow money transfers, to more serious issues such as harassment, the elimination of these concerns would go a long way in creating an ideal environment for competitive gaming to thrive.
These issues often originate from two main sources:
The community

The platforms themselves.
It can be difficult to control the type of people who adopt a platform or game, as well as their behavior. Being a relatively social and interactive activity, the people with which you interact can be a huge factor in your gaming experience.
With a worrying frequency of abuse and harassment — especially towards female gamers — this is a substantial concern that not only threatens business and revenue, but also the safety of real people.
On the other hand, the platforms themselves also have their share of problems. Many eSports platforms are outdated, and some are simply not tailored sufficiently to the gaming world, providing a disappointing experience to their users.
One problem with the majority of platforms (new ones included) is their scattered, silo-ed nature. This confines users within the bounds of a single platform and its currency, and makes it difficult to transfer value between platforms.
Community Issues and Sexism in Gaming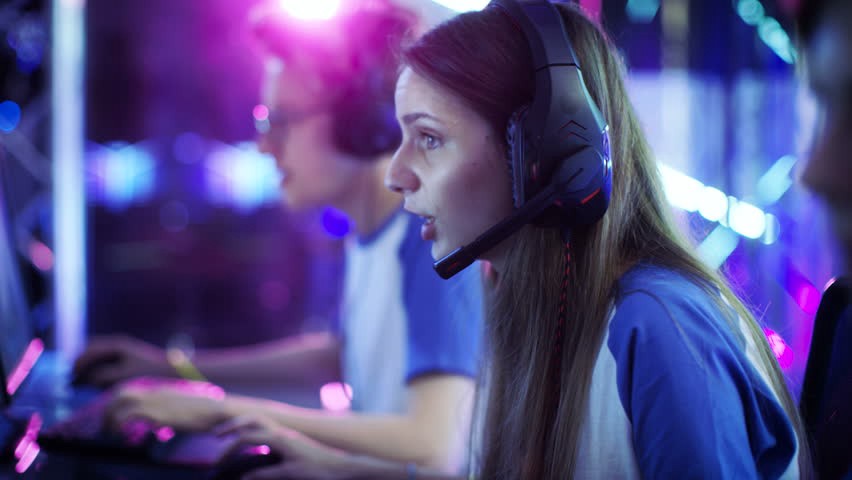 As was touched on above, gaming is a very interactive activity, and much of the experience comes from the people with whom you play.
Communities can make or break a platform. Toxic behavior can drive away the very people you'd prefer to attract, so it's important to facilitate the right environment for users from the beginning. One of the biggest groups that are often driven away from gaming is women — usually through the sheer sexism of some communities.
Despite making up well over 40% of gamers in the United States, the current eSports scene still has an astonishing under-representation of female gamers in competition and for sponsorships.
One major contributing factor is the unfortunate harassment and abuse of female gamers.
While some platforms are attempting to tackle this by providing female-only tournaments, we don't believe that females (nor any demographic) should be brushed aside into their own category in order to improve their safety.
With the right incentives in place, it's possible to promote a positive community where every user can feel safe and accepted — no matter who they are.
A heavily-incentivized platform like Asura World could facilitate such an environment.
Users on the platform are rewarded with credit or tokens, only if their content is found to be valuable to others. If malicious behavior becomes an issue, system rules can easily be implemented to disincentivize it through restrictions, token penalties, or bans.
Asura World tournaments have no restrictions on gender or any other demographic, allowing everyone to compete freely with each other in an all-inclusive environment.
Old and Silo-ed Platforms Need to Go
Another predominant issue in the gaming world is the isolation of each existing platform, and their often outdated nature.
Traditional platforms, although having the largest current market share, are being exposed for their inefficiencies, often centering on a couple of main areas: lack of tailoring to eSports, centralization, and the restrictions of fiat currency systems.
What needs to be improved?
· One-dimensional platforms: Almost every current eSports platform, decentralized or not, only caters to one or two aspects of a gamer's needs, but nothing more. Having to transfer money between platforms is a nuisance, and remains problematic with tokenized systems due to incompatibility between platforms and their tokens. The most intuitive solution for this is to have an all-in-one platform, with a single currency that does it all.
· Lack of tailoring to gaming: Established betting platforms have a great market share, but a lack of depth and tailoring of betting options to the gaming world. More specific betting options are needed, with live-stream viewing options built in to the platform — a feature surprisingly non-existent on many betting services.
· Unregulated Centralization: Old, centralized systems are a hazard to the security of personal information, as well as user funds. With a single point of failure, hacks are much easier to carry out than with newer, blockchain based systems. Bad actors behind the platform can also be a worry; we've witnessed multiple horror stories of user information being leaked
, and funds being withheld from customers
using centralized platforms. NEO blockchain technology are more secure, effective to run, and remove the hazard of human error.
· Fiat currency for payments: As we all know, fiat currency transactions can be extremely cumbersome. Deposits and withdrawals can take days before appearing in your account, and legal restrictions can make betting difficult. Tokenized platforms are a great way forward.
Designing the Gamers' Utopia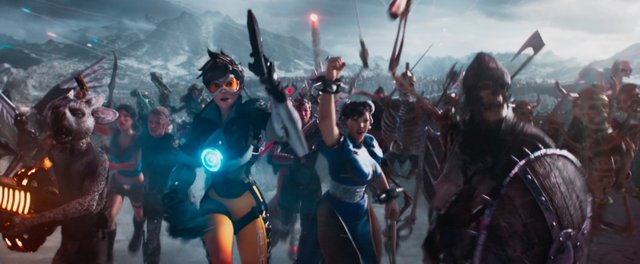 Before Asura World, we had not come acrossa platform that addressed all of the above issues, leaving a clear opportunity to improvethe competitive gaming experience for many.
Creating a suite of optionsin a single, blockchain-based platform, the Asura World solution encompasses:
· A platform tailored specifically to gaming: Focusing purely on gaming, the level of resonance with the gaming community is greatly enhanced. This includes more in-depth betting options that appeal more to gamers than traditional platforms do, as well as allowing the community tocontribute to these options.
· All-in-one platform: Asura World doesn't cover just one corner of the competitive gaming world. It brings all your needs to your fingertips: Betting, live-streaming, tournament hosting, guides, and a forum are all included.
· NEO Blockchain Technology: Asura World runs on the NEO public blockchain. This allows for a more secure platform, which is also more automated and tamper-proof than traditional systems. Nobody can tamper with your funds or information, and you don't have to worry about crooked middle-men getting between you and your winnings.
· One token to rule them all: The ASA Coin is the sole currency within the Asura World platform. This one token is used for everything from betting, to paying for tournament hosting, rewarding other users, and paying for access to guides and content. No more switching between platforms and currencies for your gaming needs -Asura World has it all under one roof!
· Positive environment: As mentioned earlier, users are incentivized to be on their best behavior, and are rewarded for providing positive value to other users on the platform.
Combining all key areas of eSports, we hope that people will recognize the utility and advantages of an all-in-one platform for all users to enjoy.
Keep an eye out for further details on the Asura World platform and the ICO, happening in Q2 2018.
For more information on the Asura Coin ICO
Website: https://asuracoin.io
Twitter: https://twitter.com/asuracoin
Facebook: https://facebook.com/asuracoin
Reddit: https://www.reddit.com/r/AsuraCoin
Telegram: https://t.me/asuracoin