"So When Is Bitcoin Going Back Up?"
that's what people ask me a lot lately.. as If its some levitating eagle being held down by godawful FUD just before being let free to soar directly up to the moon without pause..
It does make you start to wonder what kind of intrinsic value your product has if you live day to day terrified that someone else is going to accidentally spook the whole crowd down to $0
so here we are nearly the 8th of Feb 2018, BTC at £6000 - $8200k (again) after the first bounce in a little while.
I've been saying for nearly 6 months that bitcoin only really had strong continual support at around £2000 (gbp) it was that price for ages (in terms of bitcoin) everything that happened since 2kGBP seems bubbly to me... but because of the elapsed time since that point (and assuming a continuation of network effect growth) I might expect £2-3k as a baseline but not much more.
Of course to understand the price, one needs to look deeper at the underlying technology, and I hardly ever find anyone who is willing to do this..but it's when doing this.. that bitcoin will blow your mind. When I got interested in Bitcoin over 3 years ago the idea of making a lot of money wasn't the first thing I really I cared about, a few friends and I bought because we saw shops, online merchants, and literally every side of the network miners/users/developers so excited by the symbiotic peer to peer simplicity of trading that we actually believed there was a chance of true financial freedom and sovereignty for all regardless of social standing etc etc..
what we noticed was that 2015 was amazing.. wow the ATMs popping up left right and center.. this is happening... the shops taking btc.. then 2016 onwards that all just kind of fizzled out didn't it? and 2017? there are no ATMs in my nearest city now, what happened to them.. seriously?
the primary use case 'peer to peer electronic cash' (for those that never read the white paper) starting to disappear so early should be the canary in the coal mine, right? If the primary use case has become secondary to a 'store of value' then I find it quite ridiculous. Did you know that the Blockstream guys etc are actually saying that? "Value first... work out usage later" - some of these guys even claim to have economic/financial qualifications, it would be funny if it wasn't sad.
I've watched hours of their videos and if you do it with an open mind you will eventually see through the curtain.. oh and also all these people who are now telling you to look back at the past performance of bitcoin over the years, they tell you: "its done this before"... really? has it?
Well actually no... it really hasn't... that Bitcoin that newbies now look back to through rosy spectacles now does not exist. period.
Rather, a new plethora of Bitcoins exist in its place. It lives on in 3-4 (more I think now) separated forks with duplicated transaction histories as well as source codes which have then each been modified to allow different software consensus rules. The old Bitcoin always bounced back.. (dare I venture to suggest because it had a fantastic value proposition.. and a practical use case.. which got people like Andreus and Roger SO excited about it that thay were hospitalised from sleep-deprived fascination, they would then go on to make full medical recoveries and spend the next years of their life finding fulfilment in communicating what they realised) .. I loved that Bitcoin.. that Bitcoin was one of my big hopes for humanity.... simple... elegent.. bare bones... genius... made you sometimes a little scared with how genius it was... gave you hope for the future of a free-'er' world.
There is one version of Bitcoin with consensus rules that does live on very closely to Satoshi's Bitcoin, I'm not going to say any more here 'cause it's highly contentious and all our posts on this get deleted and we are sick of it... that's part of the reason I've decided to hash my thoughts and fears into the Steemit Blockchain for good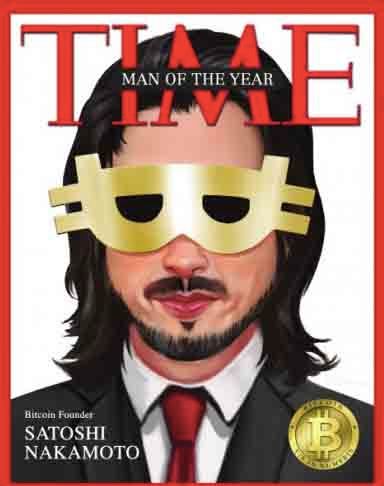 Don't get me started on Segregated Witness.. actually.. please do.
I hear so many new people in the last week and a bit asking 'when' the price will go up from here; but, Isn't that the wrong question?
I'd love to hear your thoughts on 'why' you think the price will go up from here? (if you do of course ;)
please comment in the comment box below, I love hearing your thoughts and I find Steemians have a unique perspective on this.. I'm asking because I want to continue my path of knowledge; not because I want to hammer home my point of view.. I just feel that all you guys, traders, devs, enthusiasts, newcomers, miners can possibly add so much to my viewpoint and I really want to tap into your expertise here.
please feel free to comment and get a discussion started, I'd love to hear any thoughts on whether you agree or disagree with the points I raise.
don't get 'rekt' over-trading #loveAlts #SatoshiWeNeedYouNow
those of us that go forward with our crypto tokens.. just as an aside.,.. I second a different approach that I cannot take credit for, I saw a very prominent crypto/cypherpunk leader explaining it recently in his youtube videos and it makes total sense.. 'Spend and Replace' makes much more sense that HODLing.. we need to spend and USE our crypto of choice.. you should continually use whatever blockchain you claim to believe in daily, and use and encourage others to use it to its limits to test that scaling protocols are working. Your encouragement of others using it should be based on the fact that it is better than cash, better than Debit/Credit cards, and if you are not behind an alt currency that offers this then I question your motives for talking to me.
There are projects out there that offer the kind of utopian usability I am mentioning now, It is just that the scaling debate has just put us back to 2012.
It's just my opinion, but I think the recent drop in BTC-fees is directly caused by HODLing.
I don't use a segwit wallet and my BTC transactions are very cheap, a few months ago the fee bids I use now would probably not go through for a good few days (if at all); so unless there was an upgrade to the network that benefitted non-segwit wallets also then I think the miners are just taking whatever they can now. Massively open to being proved wrong on this though.
I look forward to your dissent.
-Ant