More than 10,000 accounts were created during the pre-registration of the Bitcoin.com exchange, which was officially launched on September 2 and can now be opened. Most importantly, users can enjoy a three-month-0.3% transaction fee! What can you trade? Bitcoin.com currently supports mainstream base currencies including Bitcoin Cash (BCH), Bitcoin (BTC), Ethereum (ETH) and Tether (USDT). We have combined to create dozens of different trading pairs, including XRP, LTC, EOS, TRX, XLM, Dash, and ZEC, and follow-up plans to include more currencies. In addition, we will add SLP token support to the exchange as soon as possible to provide a better service for your digital assets, accessing everything from game assets to media rights. Fast and efficient: Designed for traders using our exchanges designed for your use. It aims to provide you with a better trading experience by: 1. Concise interface: easy to enter, exit the trading interface, and understand your trading activities in a clear and clear way. 2. Reliable trading: A powerful matching engine quickly executes trades and works with other leading exchanges to maximize liquidity.
Simple registration: Simple and fast registration, immediate access, trading, and trading.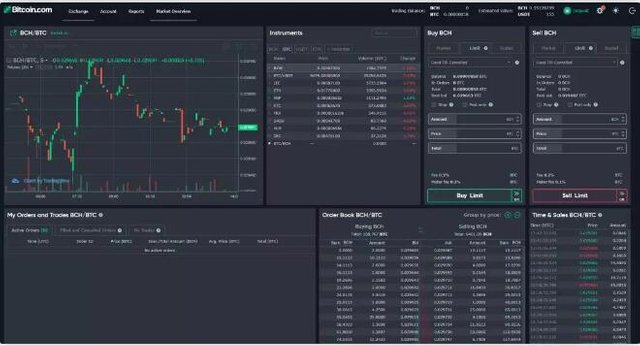 Safe and reliable: a trusted trading platform
at Bitcoin.com, we are always proud to build your trusted encryption tools, and our exchanges are no exception. To help you stay on the go, your account is protected by security features including cold wallet, agency-level encryption and IP whitelisting. You'll also receive notifications of all suspicious login attempts to help keep your account secure. In addition, our in-house technical team is here to help. Negative Transaction Fees: Get paid through the transaction To celebrate the launch of the Bitcoin.com exchange, we will pay 0.3% of the compensation for each transaction you made in the first three months, with a cumulative trading limit of $1 million! Therefore, if your total transaction amount is $1 million, the general transaction fee is $2,000, and you will receive a reward of $5,000 for three months! These rewards will be received by the end of the three months. How much can I earn? You can preview our rewards more clearly by referring to the table below:
Supplemental Terms Regarding -0.3% Transaction Fees
This clause applies to the distribution of Bitcoin.com exchanges and forms part of the terms of service between Bitcoin.com and each user.
In this promotion, the user will receive the normal transaction fee + all completed transactions from September 2, 2019 to December 2, 2019 (hereinafter referred to as "term") on the Bitcoin.com exchange ( Hereinafter referred to as "reward" 0.3%.
The payment date of the award will be announced in the fourth quarter of 2019.
Your reward balance summary will be sent to you by email (at least once) each month.
The 0.3% rebate will be calculated based on the USDT value at the time of the transaction execution and the USDT value of the normal fee paid for the transaction.
The cumulative transaction limit for each account in the promotion is $1 million and will be terminated after the cumulative transaction amount on the Bitcoin.com exchange reaches $1 billion.
If you have any questions about Bitcoin.com's transactions, please join our telegraph community. The announcement will be announced on our telegraph announcement channel and on Twitter. Additional Terms: ■ Any unauthorized sale of future reward tokens ("rewards") or claims to represent FMFW under such sale or claim to have access to future reward tokens will be considered a violation of these Terms. Please do not send money to or interact with it, and send feedback to [email protected] as soon as possible . ■ Any individual or resident located in the United States, Japan, or other jurisdiction that prohibits the services provided by the Bitcoin.com Exchange may not participate in this promotion. (See the list of restrictions in the Bitcoin.com Exchange Regulations). ■ To be rewarded, the user must be a qualified account with a good reputation on the Bitcoin.com exchange and comply with the relevant terms.
■ Bitcoin.com may, at its sole discretion, terminate the service or determine the individual's eligibility for promotion. The final interpretation is owned by Bitcoin.com.
■ Bitcoin.com is not responsible for any loss of revenue opportunities, such as transactions and holding cryptocurrencies. Trading is risky and users should participate in the decision and bear the associated risks (see Terms of Service).
■ Users are not allowed to trade in multiple accounts when participating in this event. Once they are found, they will be disqualified immediately, and the accumulated rewards have been considered invalid.
■ The user is eligible for the award and must be verified by KYC on the Bitcoin.com exchange prior to the payment date.
■ Participants in this event agree and acknowledge that FMFW will not be liable for any direct, indirect, incidental, special, punitive or consequential damages in connection with this Promotion.
■ The Bitcoin.com exchange is provided by FMFW Ltd. ("FMFW Ltd").
■ FMFW Limited reserves the absolute right to cancel, change or terminate this activity at its sole discretion without prior notice.