FABA-WE GROW TOGETHER from the earth to heaven.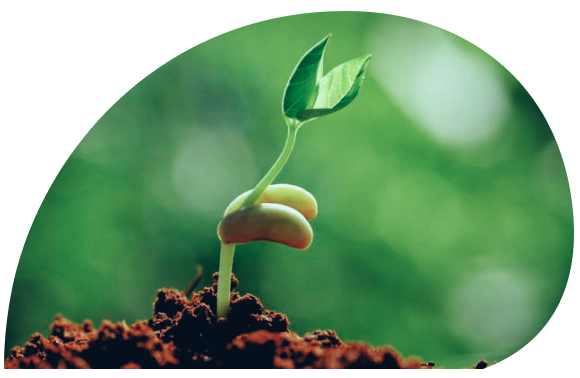 Greetings Success For You All In The Community Steemit ...
Back with me Ardibimbim,this time I invite you to review the exciting project
that will lead you to the next success.
Intruducing
Faba Ltd is a community-owned VC Fund startup based on the blockchain. As a tokenized (STO) Venture Capital, investors and holders of the Faba tokens will have the opportunity to decide what project or enterprise Faba Ltd can invest into for collective gains.
FABA is a magic bean token that bridges startup community with the traditional venture capital market. Faba (FABA) financially supports companies with a positive impact on our environment, ecology, medicine, education... We connected venture capital with the crypto community in order to receive valuable feedback on the projects we aim to invest in and on the other side to get new project ideas from the community in order to be supported. There will be an application available for Faba token holders, which will enable to monitor our investments.
WE GROW TOGETHER from the earth to heaven. 
We strive to create strong and fast growing projects (stalks), on which we climb to the sky together. Every company (bean) needs to be thoroughly taken care of in its initial phase.
We support projects both financially and by a team of experienced people. We realize, that from time to time, each stalk needs to change its direction of its grow path, and for this we provide appropriate conditions and strong background.
FABA Token economics
In the first round of investment, Faba wants to support a maximum of 110 projects with the outlook of 11-17 successful projects that will reach evaluation of the initial investment 10-30 times. The rest of the companies will cover only their own expenses, or they will not make it at all. The first investment round has a time horizon of 8 years. In the first 4 years, Faba will concentrate on choosing the projects and following next four years will exit its investment portfolio of acquired business shares.
Faba token has voting rights, holder of 2000 Faba tokens and more has the voting right and can evaluate new startups. We are preparing an interface where it is possible to insert new start-up proposal and vote. Therefore, interesting projects from Faba will be added to this network, and as well projects from Faba tokens holders. If the start-up gets min. 10 % of positive votes out of the total number of Faba tokens (negative voices count as well) will get to the phase of passing. The project gets feedback from the market and Faba is inspired when deciding on investment. The time interval is always a month, and each proposal for start-up, in order to have the appropriate weight, will be charged by the symbolic amount. The application will display projects already supported with a basic reporting and dedicated mentor.
Faba Token Mechanism.
In the first round of investment, FABA LTD together with (FABA) token holders, aim to support a maximum of 110 projects with the outlook of 11-17 successful projects that will reach target valuation of 10-30 multiples of the initial investment. It is common that up to 60% of average VC portfolio companies will fail with ROI lower than 1 and the remaining companies will generate ROI between 1 to 5.
FABA will eliminate the fail rate by execution of comprehensive due diligence process and implementation of tranching mechanism binded to the agreed key milestones of the invested project. It is expected to execute all the Seed investments in the first 1 - 2 years and private equity investments within the 1st year for ensuring enough time to achieve significant increase in value before exiting the shares which will be happening continually.
FABA token has voting rights. Each holder of min. 2000 FABA) tokens has a voting right and can have own input on short listed projects.
The FABA is an evergreen VC company so the FABA Token is issued and listed on crypto stock exchange for infinite period. When successful acquisition of any of the portfolio companies comes, then FABA use 70 % of the sum that was successfully generated over initial investment for re-investing and 30 % of the sum will be distributed among the FABA token holders on pro rata basis The distribution of funds/ dividends will be following :
🍃 Acquisition Income – Initial Investment = Success Funds.
🍃 Success Funds * 0,7 = Amount to be distributed on pro rata basis among FABA token holders.
🍃 Success Funds * 0,3 = Amount from Success Funds to be reinvested in FABA portfolio.
🍃 Initial investment + Amount from Success funds to be reinvested in FABA portfolio = amount that will be used for further investing.
If the Acquisition Income is lower than Initial Investment, FABA will use the whole amount for further investments only, By the constant re-investing of 30 % from each success we ensure growth of FABA token by increasing the investment capital and value of equities in prospective startups being held.
ICO FABA Token Concept.
🍃 (FABA) token value in 1st ICO round : $1
🍃 (FABA) token value in 2nd ICO round : $1.3
🍃 Total number of Faba tokens : 160M (FABA) tokens.
🍃 PRE ICO + ICO sale : 80M (FABA) tokens.
🍃 ICO Hardcap $67,5M
🍃 ICO Softcap $4M
🍃 Investment to startups : $60.95M.
🍃 Min. investment: $200 – 1 st round, $1300 – 2 nd round.
🍃 Number of projects : 110
🍃 Duration of ICO raising : 12 months, 2 rounds.
🍃 Pessimistic ROI : 35 % p.a. (excl. unicorn)
🍃 Optimistic ROI : 138 % p.a. (incl. unicorn)
🍃 Exit 110 startups : $0.172 - 0.672B
🍃 Investor's voting right : 2000 (FABA) tokens = 1 vote
🍃 First investment horizon : 8 years
🍃 Project regions : Europe, USA, India.
🍃 FABA LTD domicile : London, Great Britain.
ROADMAP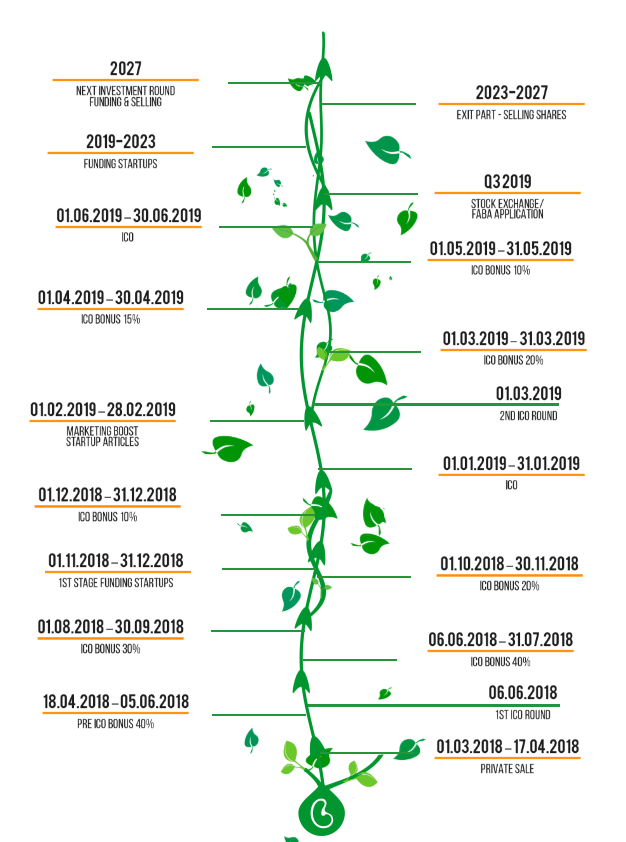 FABA TEAM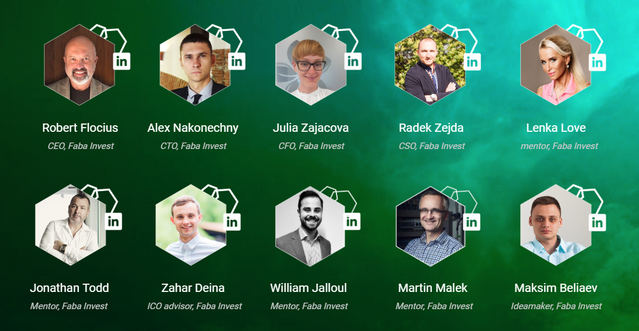 So for those of you who entered new year with doubts and hesitation, it is time to find the solid ground and make a step to your own heaven. Faba and I wish you a lot of loyal friends and partner both in your business and private life!
Author By: ardibimbim
Bitcointalk Profile: https://bitcointalk.org/index.php?action=profile;u=1446175
ETH wallet: 0xcE84a75540510467B4915692B6ebD1e1b9E3aa93