Since 3003 ATH, this is the 4th attempt on the daily chart to break-out above 2900 area.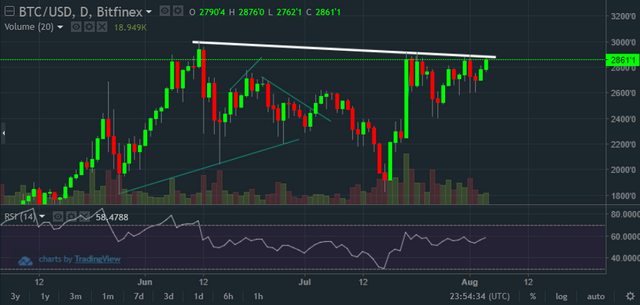 There are two ways to play this potential break-out: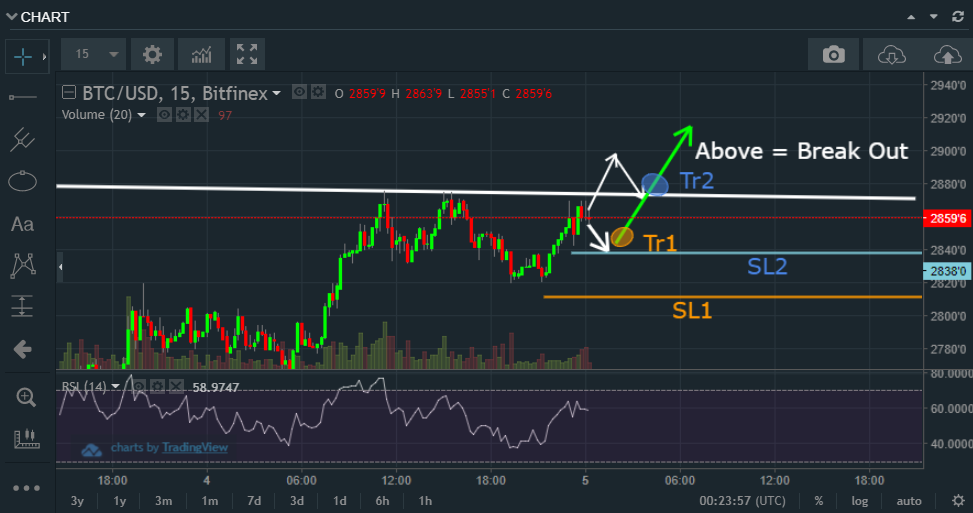 (Shown in Orange): Wait until it retraces a bit from its current price level and form a bull flag. Stop Loss at the nearest swing low (SL1) which is approx. $40 below trigger point Tr1.

(Shown in Blue): Wait until it does break above 2900, and then the retracement before getting long. Looking for massive volume (short-squeeze) before entering, otherwise it will fizzle again and fake-out.
The upside targets is big if it pans out, I am looking at some major run. The R:R ratio is worth the play.
Please note these are my notes that I am sharing for my trading purposes, not advising anyone to follow what I am doing :)
I will provide an update on this same tread. Cheers.