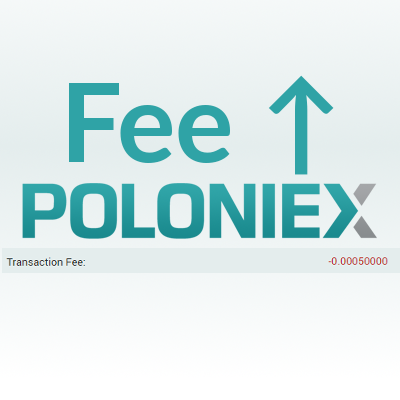 Five times higher fee
Poloniex raised transaction fee of Bitcoin to 0.0005 btc. It is about $8.5 currently. Few days ago was five times lower (0.0001 btc).
But why?
I wrote an article about Bitcoin is growing really fast today yesterday and I guess that is the reason of fee increase. Big amount of transactions may cause technical problems and it is a great time for markets to raise more.
Sources