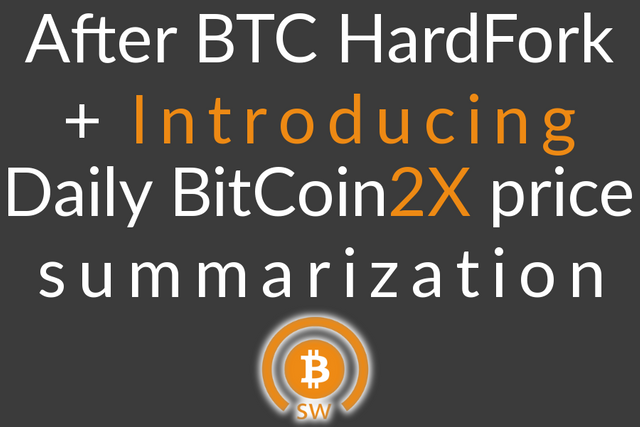 On 28.12.2017 at block 501451 new fork were launched.
Features
Will be available on 15.01.18:
Use of X11 encryption algorithm
High block generation rate - 2.5 minutes
Block size increase up to 4 mb
Unique address format
It is not all!
Next features will be added soon: Offline codes, instant and anonymous transactions.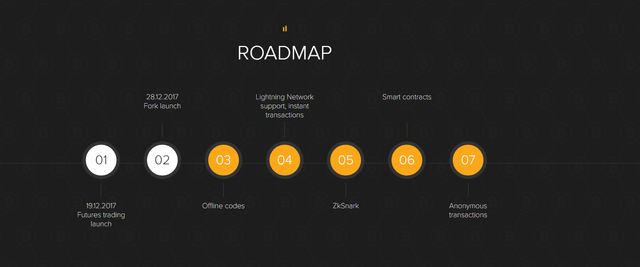 Who will get "new BitCoin"?
To be able to get B2X you had to store your funds on the wallets and services of new hardfork's partners. If you had, you should received new currency in ratio 1:1.
F.A.Q. is available here.
Website of project -> here.
Introducing Daily BitCoin2X price summarization
That is a good time to improve my daily BitCoin summarizations so starting at tommorow I will be posting BitCoin2X prices, thanks to CryptoCompare.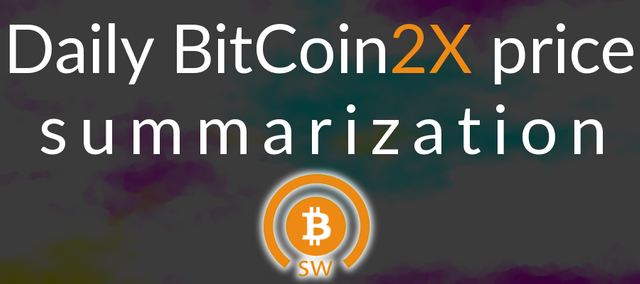 Steemians, what do you think about "perfect Bitcoin"?
Sources