John McAfee Vows To Eat His Dick On National TV If Bitcoin Doesn't Surpass $500k By 2020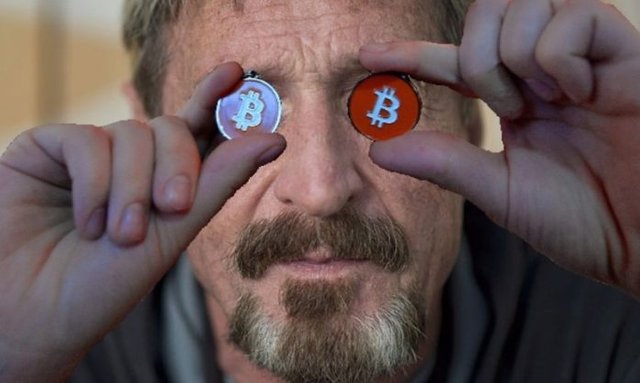 John McAfee, the outspoken and at times controversial British-American computer programmer and founder of the antivirus software company which bears his name, has vowed to eat his penis on national television if Bitcoin value does not rise above $500k by 2020.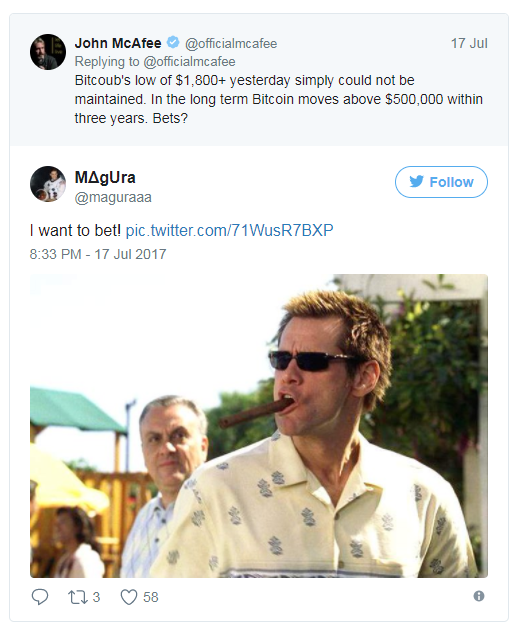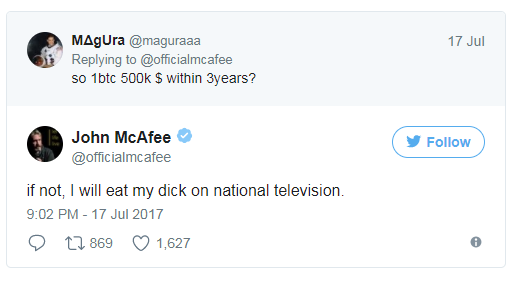 This means McAfee must pray for an increase of 22,636 percent in Bitcoin in the next three years in order to save his manhood, as there is a long way to go before the digital currency reaches the value McAfee has predicted.
In June, Bitcoin reached a high of $3,018. But recently, it dropped below $2,000 before rebounding to over $2,300 in the middle of July. Currently, Bitcoin price index stands at $2,384.
There is no doubt that Bitcoin is doing well. Fundstrat's Tom Lee has dubbed the currency "the new gold," claiming that a value of $55,000 is possible by 2022 in the most bullish scenario.
"Cryptocurrencies are cannibalizing demand for gold. Bitcoin is arguably becoming a scarcer store of value. Investors need to identify strategies to leverage this potential rise in cryptocurrencies," Lee wrote in an investor note cited by Business Insider.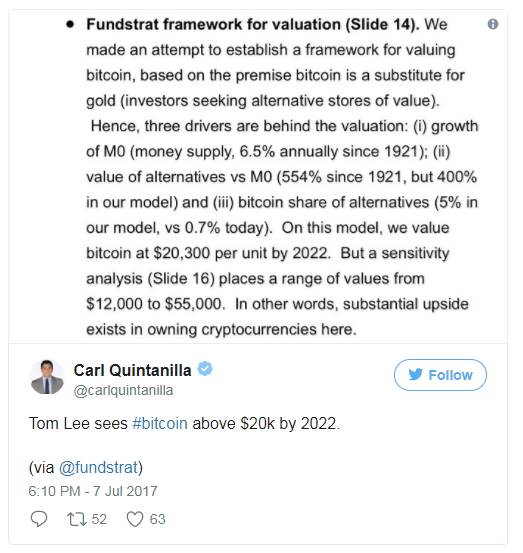 McAfee is also the Chief Executive of MGT Capital Investments Inc.; according to analysts, MGTI is positioning itself as North America's largest Bitcoin miner and is expanding its operations into other cryptocurrencies.

Bitcoin, Ether and XRP all grew by more than 10 percent in one day with Ether crossing the $200 mark for the first time since July 14. The all-time high for the market was $115 billion set back in the middle of June.
This article has been shared from our website: http://anonymous-news.com/john-mcafee-vows-to-eat-his-dick-on-national-tv-if-bitcoin-doesnt-surpass-500k-by-2020/