Well, we are in the mouth of the festive season but unfortunately I carry tidings of great sadness!
In my previous post I wrote, "bitcoin has hit my level of interest over the weekend and I am now in buying mode!" Now an update.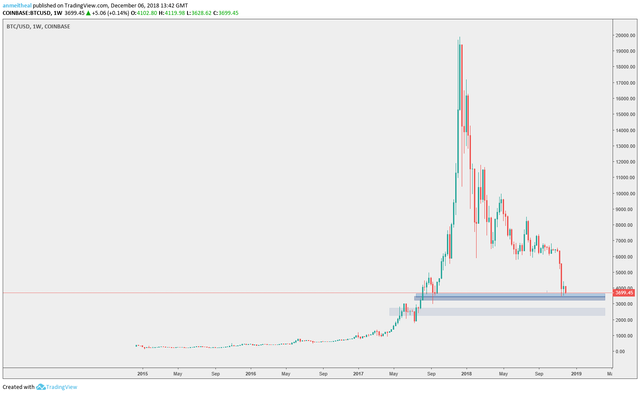 We had a small bounce from this level, but price is looking to go lower! You can see from the chart that my next level of interest is $2700. Sure, this current bounce my have some strength left, but ultimately we will move to lower prices. And then we will move lower still, but I'll leave that level for another post nearer the time, as I don't want to dish out all the bad news at once! Merry Christmas :).
Disclaimer
I am not responsible for any losses you may incur as a result of acting on any of the content contained in this article. I make no recommendations to buy or sell, and this post is purely for information and education purposes. Opinions expressed here are my own, and you should seek advice from a financial adviser. In short, do your own research.