Hurry up and wait!!
BTCUSD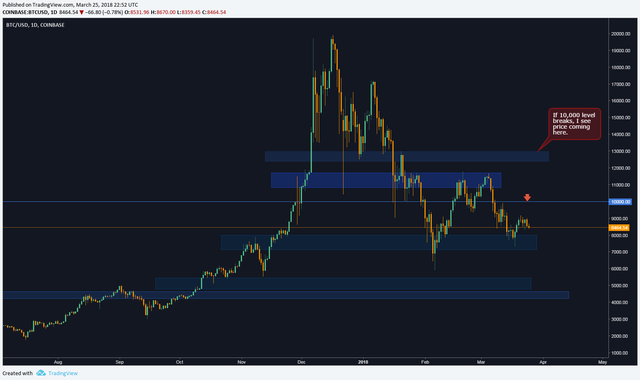 Just in case you guys thought I had forgotten all about you, I figured I best update y'all on the BTC market. And my update statement is that, "we are as we were".
You can see from the above chart that the market has been going sideways, and on lowish volume. So we wait until there is something to do. Then what we do, you can find here, How much of a crypto market bounce can we expect??
STEEM
While we are on the subject of a sideways market, let me present you with this chart of STEEMUSD below.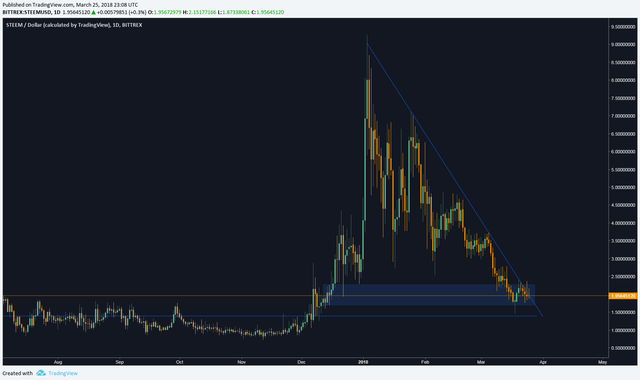 Trend-lines (TL)
Now, I've often stated that I don't use anything but price action levels to make my analysis on a chart. I do know however, that many use trend-lines to help with their analysis. So allow me to provide you with this insight if you insist on using trend-lines (I will use TL from here on in place of trend-line).
As you can see from the above chart on STEEMUSD, price has broken through the TL. I say "broken", but really price has just "meandered" sideways through the TL. So here's the thing! This broken TL is of no significance. To be meaningful, price has to actually "punch" through the TL. The TL needs to be broken by price and NOT by time.
---
---
Disclaimer
I am not responsible for any losses you may incur as a result of acting on any of the content contained in this article. I make no recommendations to buy or sell, and this post is purely for information and education purposes. Opinions expressed here are my own, and you should seek advice from a financial adviser.