BITCOIN CRASHES 482.68 ponts !!!
Hello steemian ,
As expected Bitcoin slipped down 482.68 points from making high of- 7687 on 20.07.2018.
As of yesterday trading data it was clearly seen that it will going to down as at least few points... though we are expecting
it will corrects as 61.8% level i.e 7010.90 level or lower....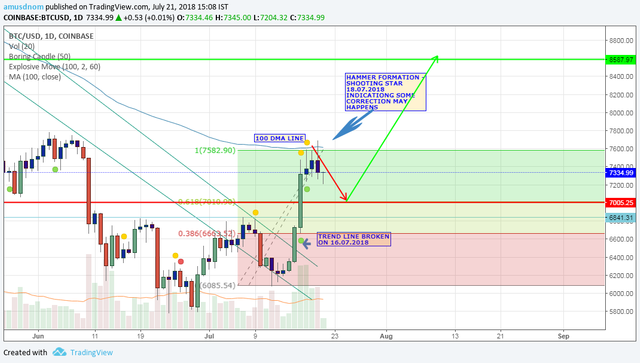 As of now bitcoin is trading 7334.99
please don't forget to share your feedback in comments sections....
technical Analysis from