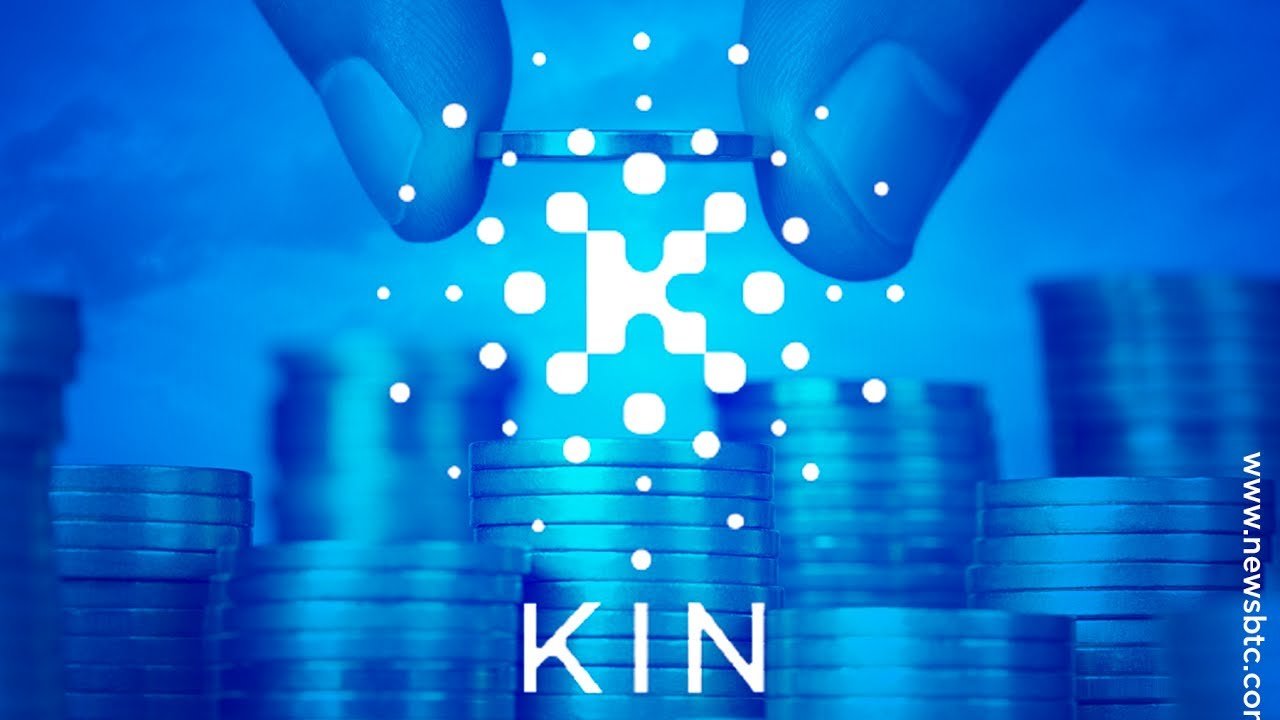 Popular messaging app KIK has launched its own crypto to allow users to engage in a unique economy based on the messenger.
What is up Steemian fam!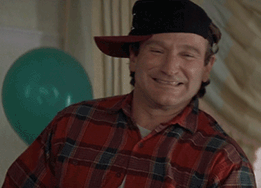 It has been a wonderful past week for the crypto market after coming off a rather sluggish and bloody week prior (at least for me). Although there is no complaining here - overall this market is MOONING. It is like we all get a little greedy because we always expect to see green when visiting CoinMarketCap.com.
But anyway ...
The KIN coin really has me going right now. I bought into this coin after seeing it creep into the top 100 market cap's. After doing some research into it, I'm thinking this is a very promising project.
So, KIN will be the currency used by users inside the Kik messenger app which has over 300 million registered accounts and is ultra popular among late aged teens and adults in their early 20's.
Kin will be used inside the Kik ecosystem which will allow its users to get paid in Kin for producing content (sort of like Steem) and will allow for the of purchase goods and services (You'll be buying your Chipotle burrito with Kin).
Here are some screenshots of initial mock-ups of what the Kik ecosystem and Kin wallet could look like.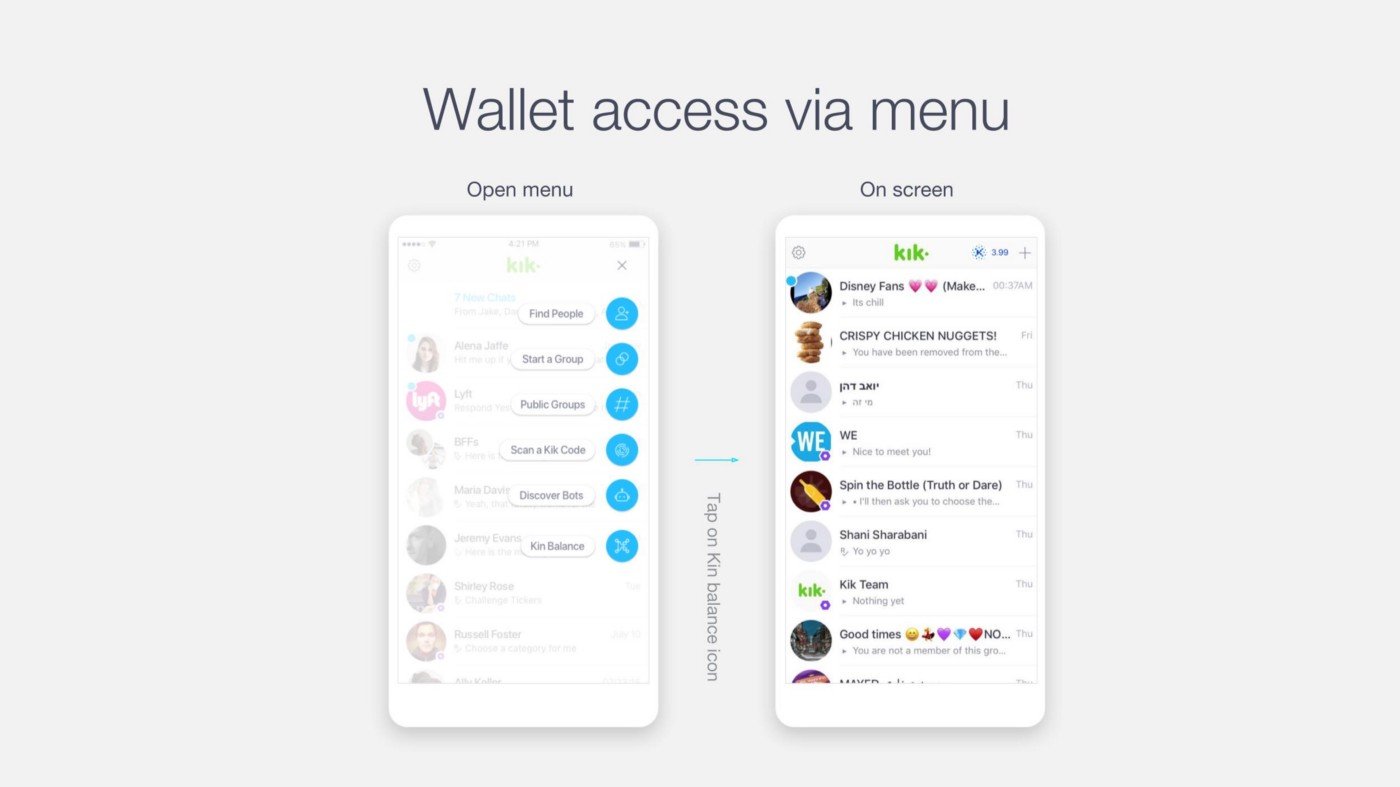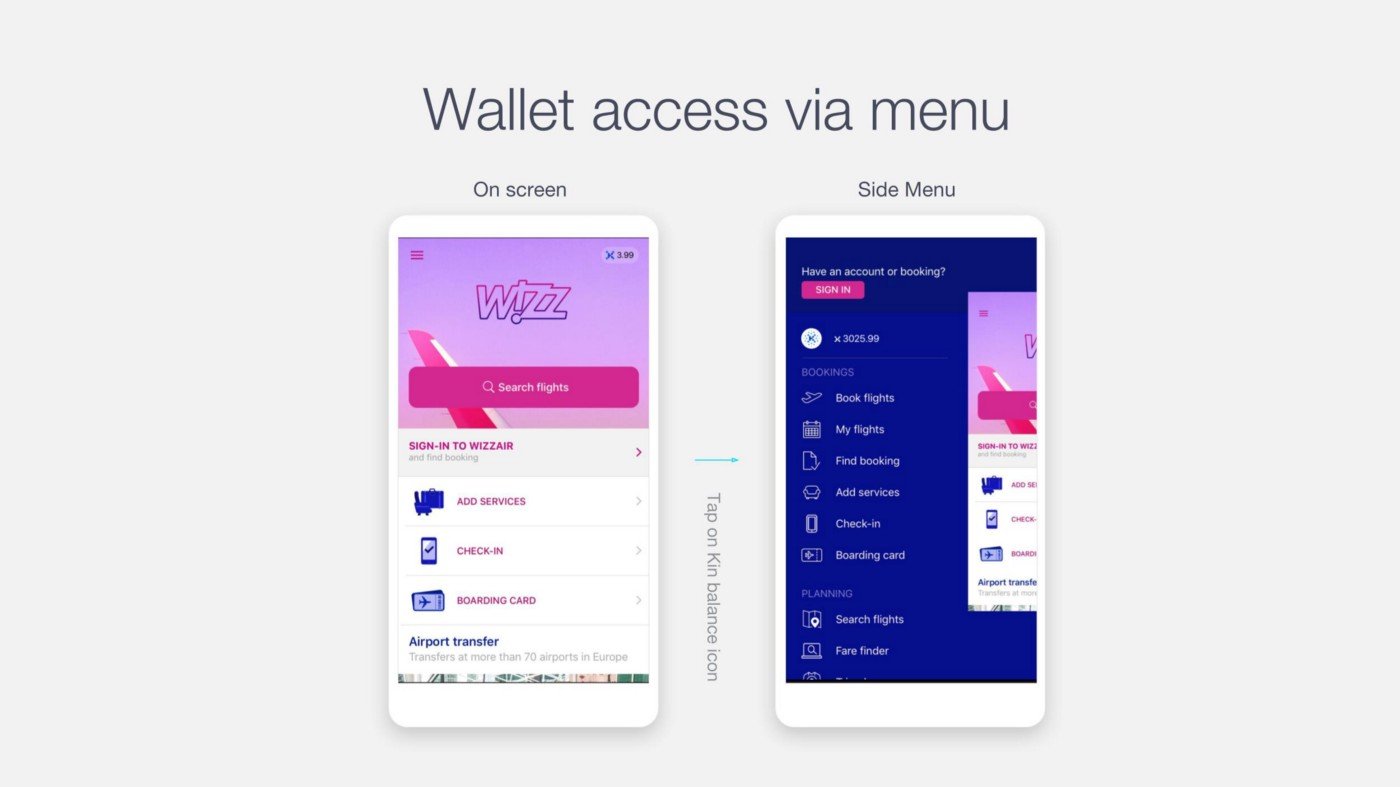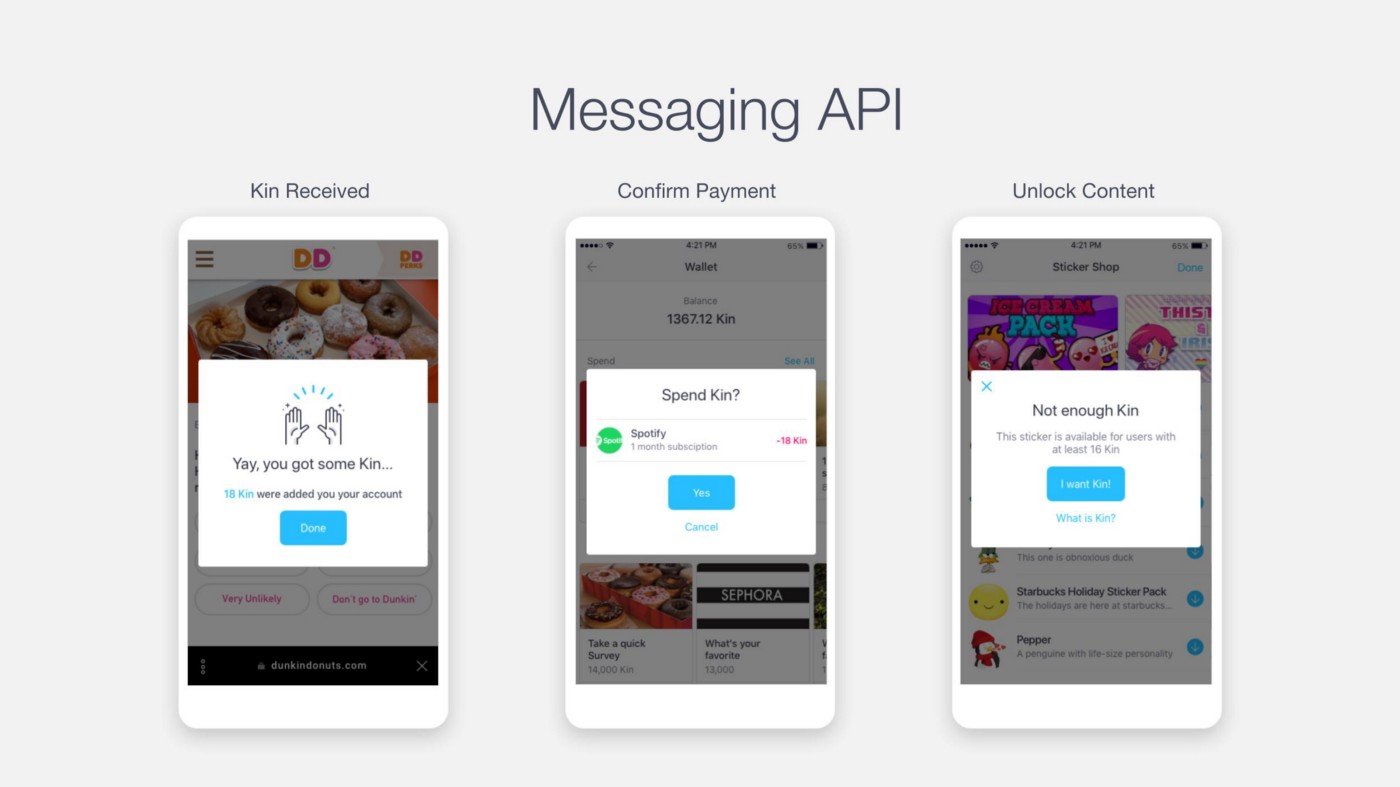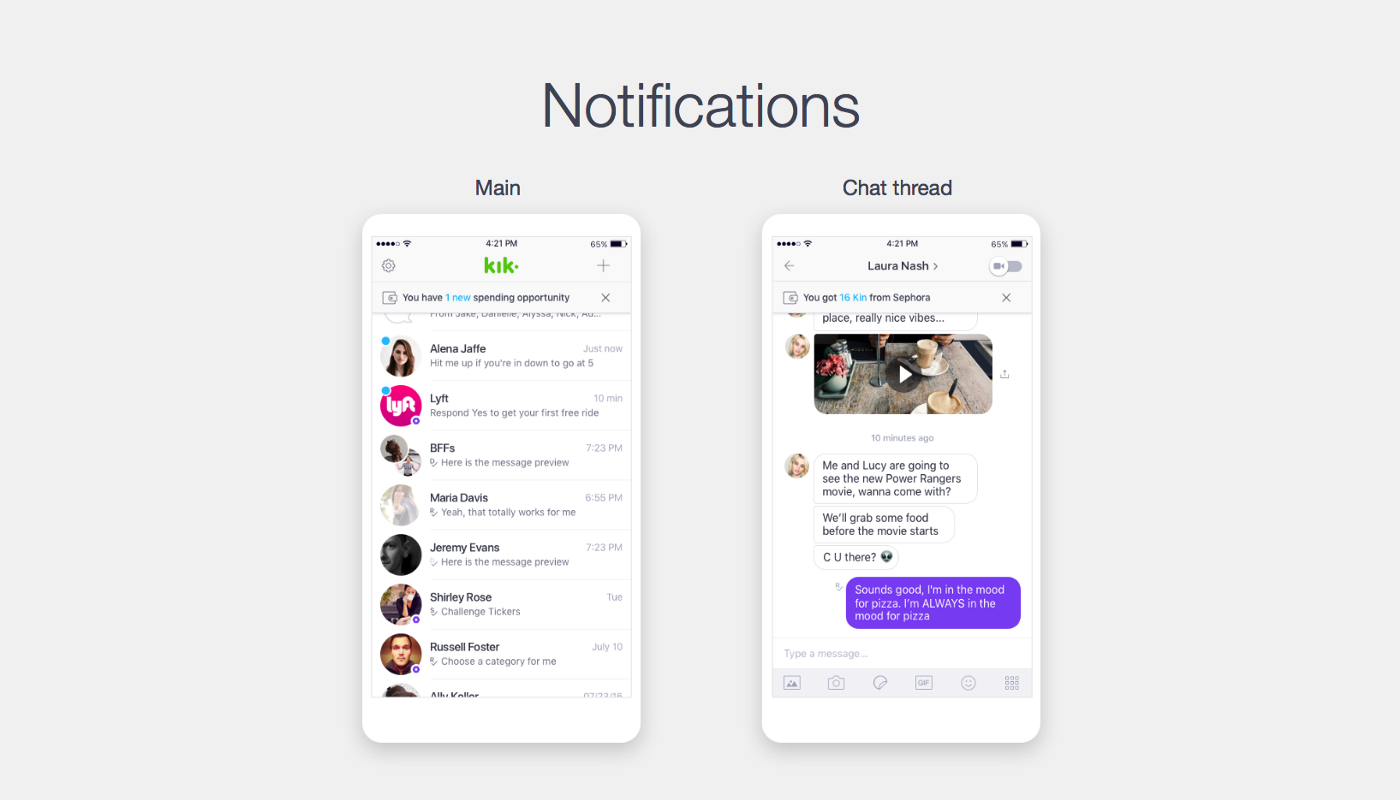 According to Alex Frenkel, the VP of the Kin project, Kik users will be able to invest time and effort and get compensated directly by (possible big name) brands  — no middleman.
A user will be able to use Kin to unlock value from known digital services and brands. Here are some initial mocks-ups.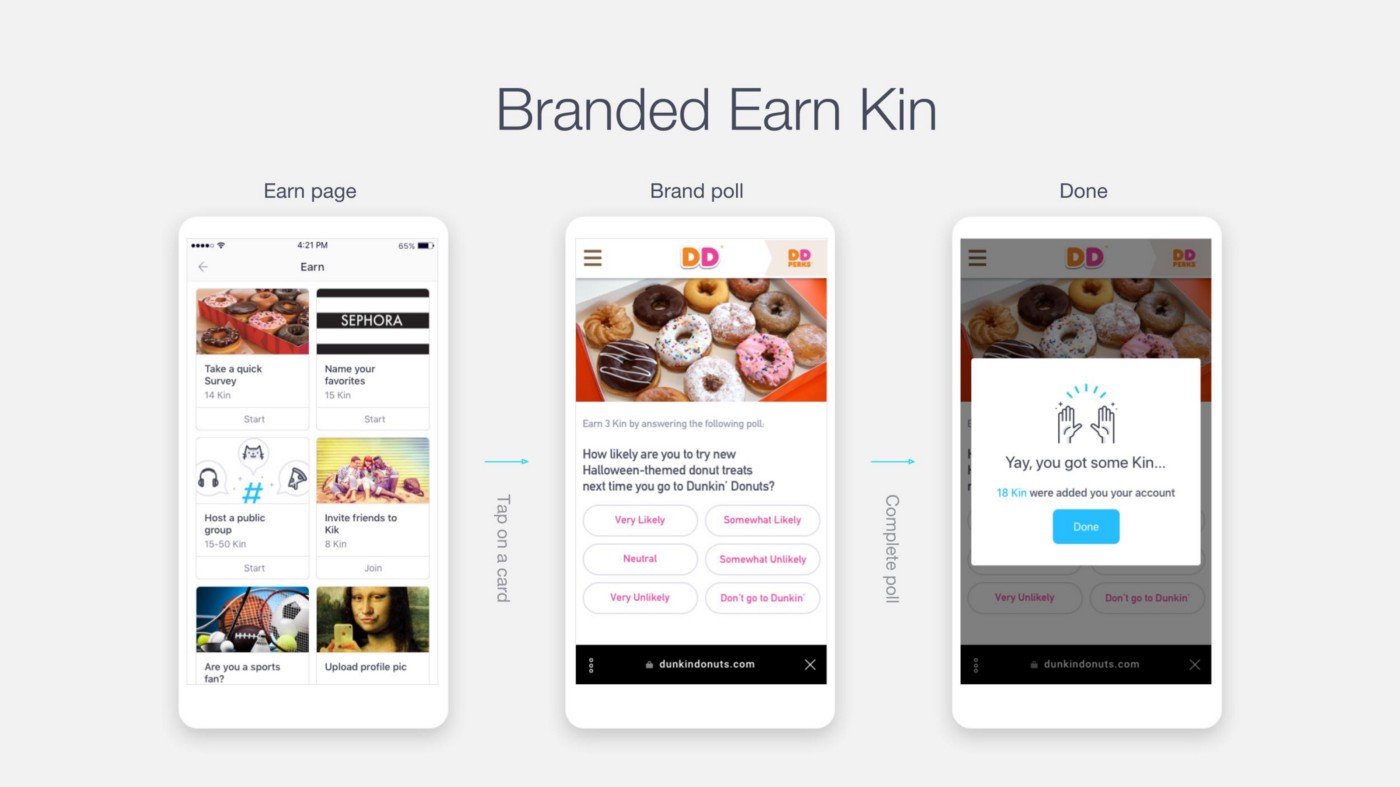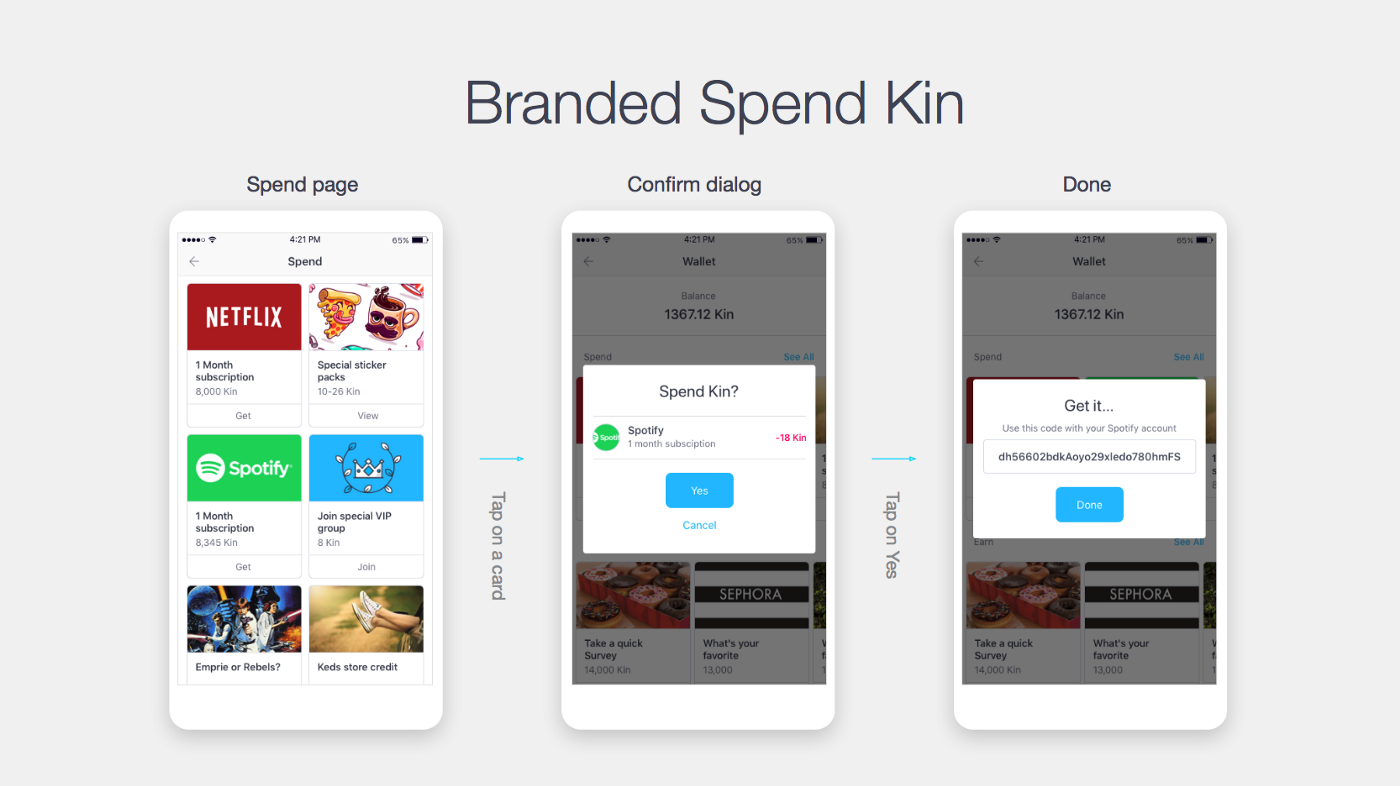 The Kin wallet has the potential of being the most used wallet in all the crypto sphere.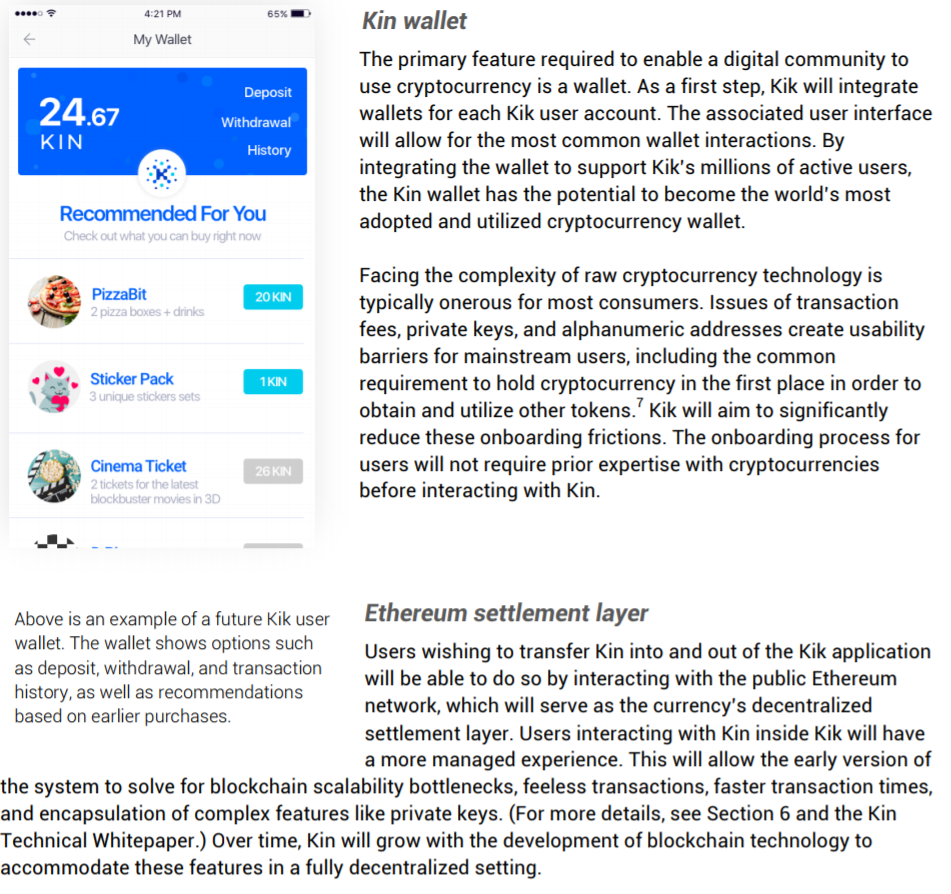 Guy's ... I would take a look at this project. It is going to be launched to millions of young people around the world, making it well ahead of other crypto projects you are probably invested in right now.
The price of 1 Kin at the time of writing is ... 0.0005.
The time to invest may be right ... meow.