Bitcoin: Is this the Breakout we were looking for? The Calm before the Storm!
A small step in the price action, a big step in the market?
It looks like Bitcoin broke out of the descending triangle pattern. Is this it? It this what we all are waiting for, for almost a year now? After a false, unsuccessful breakout last month, the price was still pushed down by the top line of the triangle, but this time we actually closed our first candle above this important line. However, we are still trading in the 10% (6200 - 6750$) area, a narrow space that kept the price quite stable the last couple of months.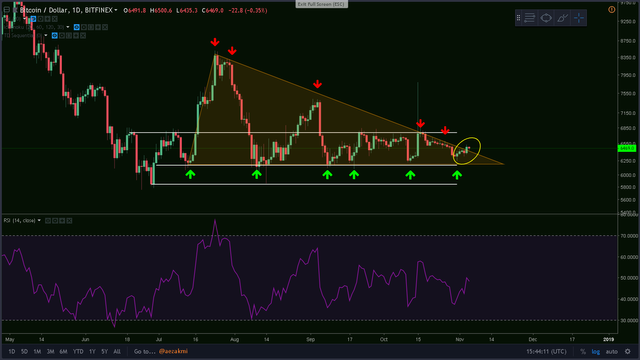 Shorts/Longs predicting a move:
Another important factor to look at, is the BTC LONGS/SHORTS comparison: usually when such big movements are happening, something is going on and the price is about to move. In this case, this would mean a bullish price spike.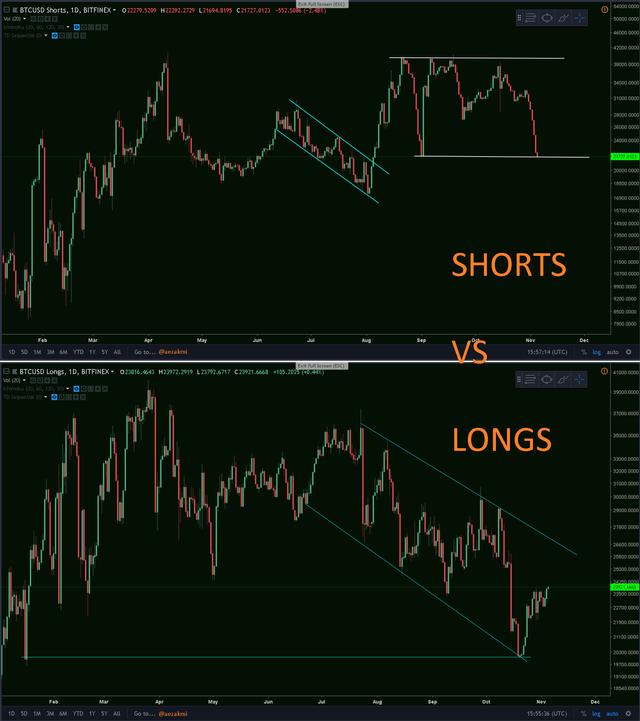 The calm before the Storm:
Lastly, we have the weekly chart indicating the bigger picture of the whole move. As we see below, we are just breaking out of this second, smaller triangle, maintaining our support level above 6000$. Since March 2018, we are pressed down by the middle (red) line of the Bollinger Bands. The reduced volatility is squeezing the BBands together for the first time since 2014, which by the way happened at the end of the correction. Also, the stillness that the MACD and RSI are showing, indicates that something big is about to happen. (RSI - 10% channel for 8 months, MACD - bullish histogram divergence and flat line for 5 months)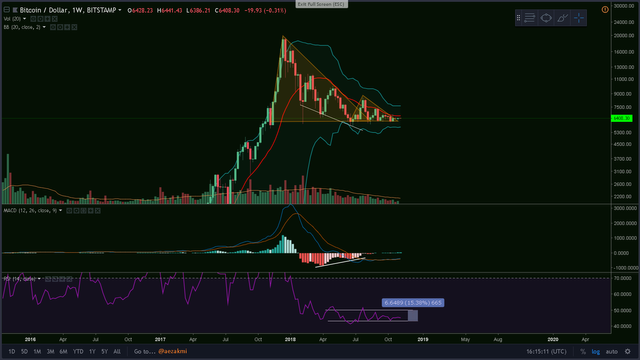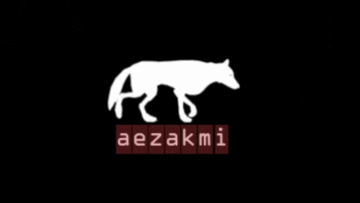 These are some of the exchanges I use:
(you can support my work by registering via these links)
---
ALWAYS CREATE A DIFFERENT PASSWORD FOR EACH EXCHANGE!
NEVER HAVE THE SAME PASSWORD TWICE!
SAVE THE PAGES TO YOUR BOOKMARKS, SO THAT YOU WON'T CLICK ON SCAM SITES! MANY GOT FOOLED AND LOST A LOT OF MONEY!

Thanks for reading and safe trading!✌
If you find this post useful, please: