BTC, LTC and ETH: Apocalyptic hypothesis !!! (I'll hodl no matter what and BTFD if some conditions are met).
First of all I'm an @haejin's follower, I learned a lot from his posts and read the books he advised. I'm absolutly not an experienced trader, just an amateur. Putting some chart and basic TA here can help me become better, because when you try to explain things you can just become better by spotting your own errors. I'm also really interrested in what people could think about my amateur 'work'. So if you think this post is useless or full or basic mistakess, just say it in the comments but please be kind, I'm learning :-) .
You also absolutly do not have to upvote, even if it would really be kind.
Here some chart about what I think COULD happen to BTC/LTC and ETH in the following weeks. That is not what I think will happens, it's just what I call a 'worst case scenario' for hodlers, worst case because it will induce fear and maybe panic sells. It will not be my case, because I'm aware of healthy corrections have to happen and also because this is too much money and new tech next year coming in the crypto wrld to even imagine it will really crash to zero. Anyway, any money put in any investement should be money that the investor can afford to lose.
Let's start with BTC, there are some different counts for it, similars to LTC so I'll put one that is a little bit different. So we have an ABC correction,A is a classic 5 waves impulse, B is a triangle (not done yet) and C could be another 5 waves impulse.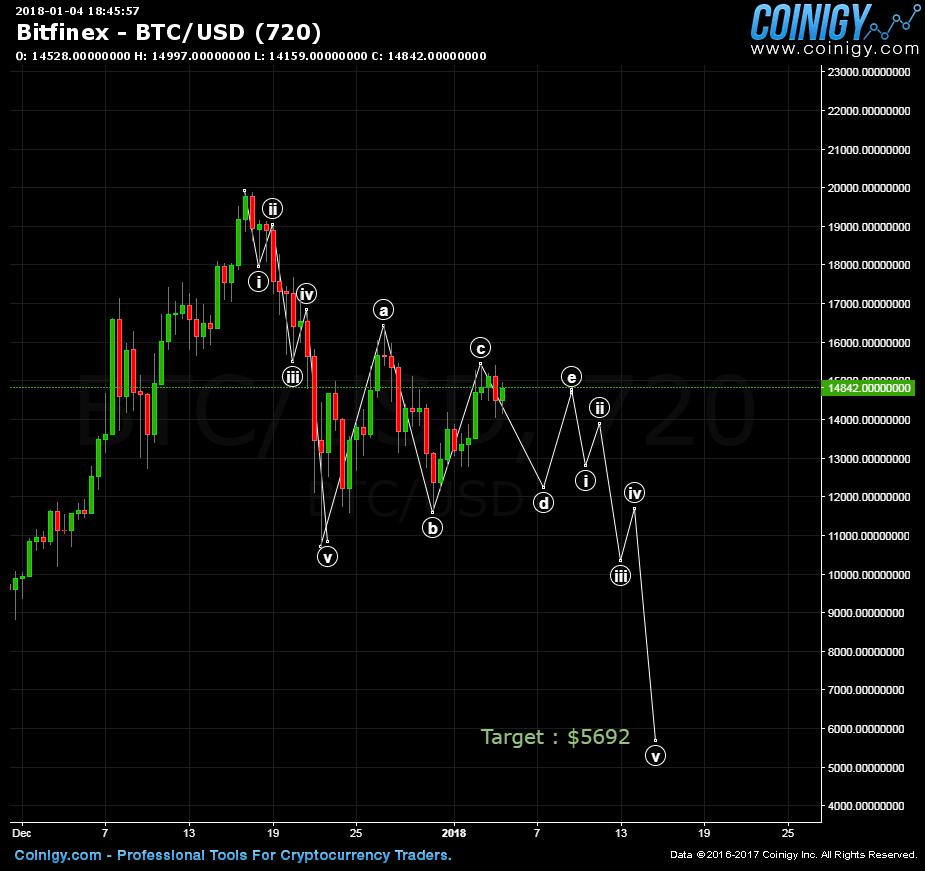 I've just copy/paste the first 5 wave impulse A to make the C. Price could drop to 5692$, I told you it was an apocalyptic hypothesis :-)
Here LTC, we could have a complex correction, so a wxyxz, or a flat/triangle/5w :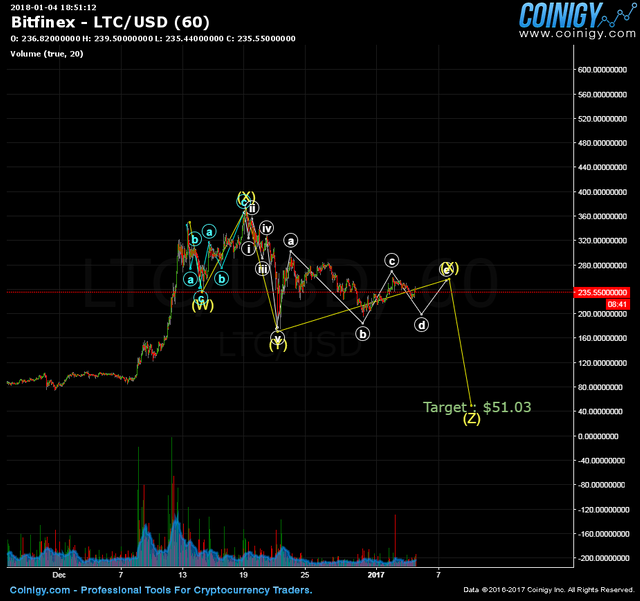 Here again a massive drop to 51.03$.
Now ETH, I think we could be in a wave 5 of a wave 5, so higher high is expected and then a sudden drop could take ETH back as LTC and BTC :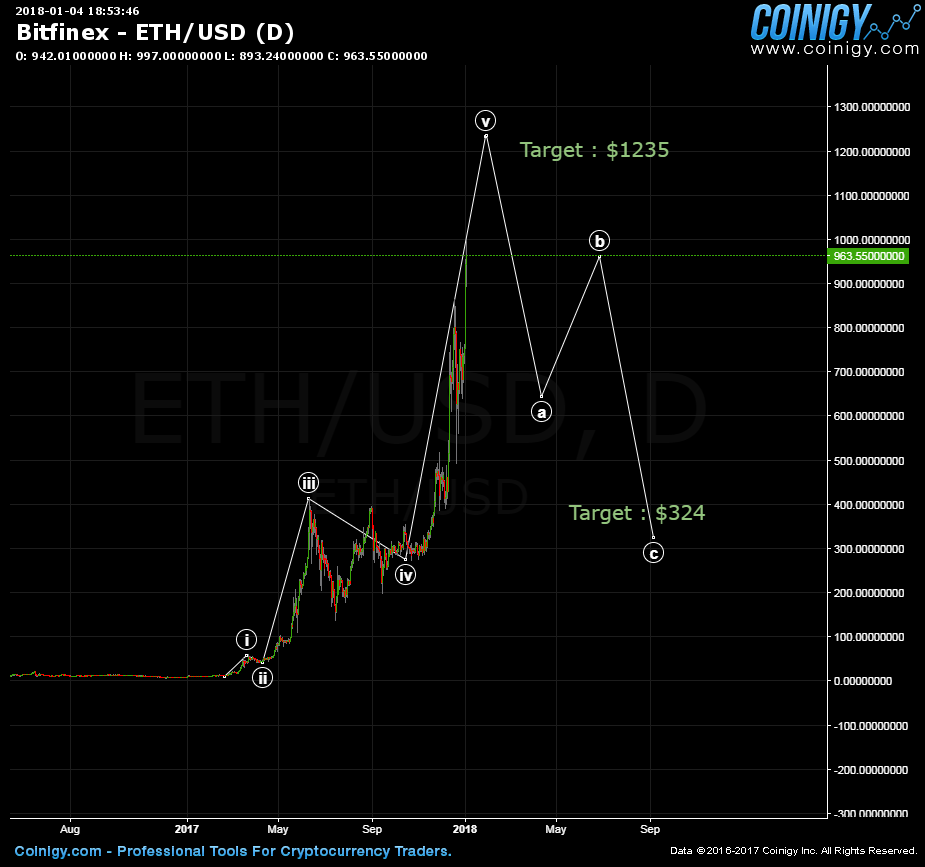 Here it's more difficult to have a target price for the drop becaus we do not know how high it will go neither what kind of correction will unfold.
I, of course, hope this kind of huge correction will not happen, I will absolutly not sell anything, not even ETH, I will just HODL, and maybe buy if the prices goes lower than the lower low of the correction for LTC ($174.78) and BTC ($10700), and if ETH goes lower to 500$.
I will also not panic sell if that kind of apocalyptic crash really happens, just because I really believe in the future of crypto and I cannot believe they will die now.
Thanks for reading and HOOOODDDLLLLL !!!!!!! :-)