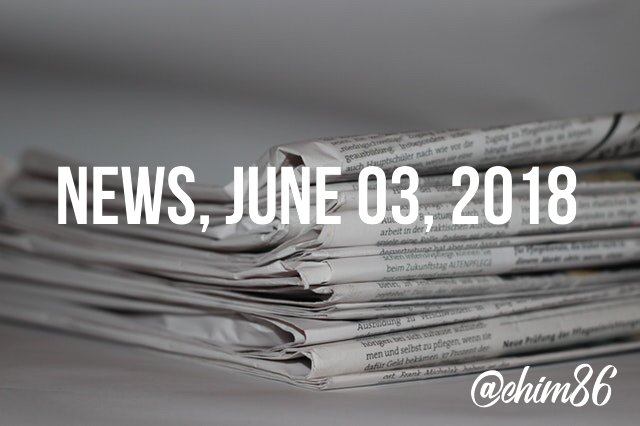 Are you looking for the latest news? Get everyday the latest Blockchain technology and cryptocurrency markets news. Just follow me on steemit to stay in the loop! I'm looking forward to receiving your feedback and comments.
---
News, June 03, 2018
The Korean Government and Supreme Court Have "Separate Views" on Crypto


Japanese Corporation Begins Offering Loans Secured by Cryptocurrency


Bittrex to Allow Users to Buy Altcoins with US Dollars


Visa Network Crashes as Bitcoin Boasts 99.99% Uptime Since Genesis Block


Vitalik Buterin: Ethereum Will Eventually Achieve 1 Million Transactions Per Second

---
If you like this post




please resteem it




upvoted it



---
Subscribe to my blog and follow mein twitter @coin4free and you will not miss any news!