When people speak about interests and bitcoins in one sentence, the next word is often scam... There are so many scammers out there who promise high returns on your bitcoins. You just have to transfer your coins and you will earn 5% every day or even every hour... Please, please avoid all such things. You could as well throw the private keys of your wallet into the fireplace.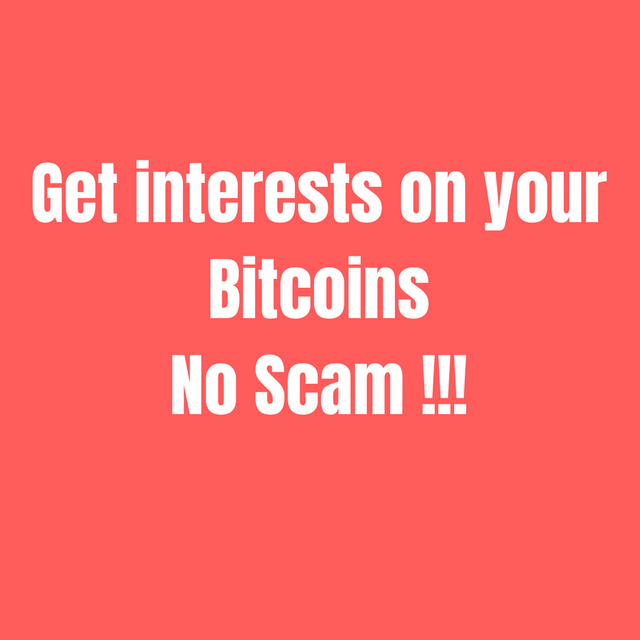 There are hardly any trustworthy investment possibilities for bitcoins
I've been searching the net for ways how to get interests on my bitcoins and I've found tons of scams but very few serious possibilities to get interests on my coins. If somebody can pay you interests, there must be a real business model behind it that explains why they have an advantage on keeping your coins and paying you interests for it. I've been around cryptocurrencies for more than 4 years now, almost from the very beginning. One of the first sites that offered free coins was a website called Freebitco.in. They offered you free coins every hour. You just had to open the site, watch some banners and get your coins.
A big player changed its business model to offer interests to its users
4 years later, Freebitco.in is still around which in itself is quite amazing. They managed to adapt to the changing prices of bitcoins, the bots, the hacking and so on. They however changed their business model. You still can get free coins every hour but there are no ads anymore. They propose several games where you can multiply your coins in a hi-lo game or lottery game. They also offer you the possibility to invest coins and get a daily interest on it.
The great thing is that you do not even have to invest your coins. You just get free coins every hour and once you have collected 30'000 satoshis you will get a daily interest on your coins at an annual rate of around 4%. This means that you get new coins every day and compond interests in addition. So your balance will grow faster and faster. Of course you also have the possibility to transfer coins and to get interests on them.

source: Freebitco.in
Is it 100% safe?
From experience I would say that nothing is 100% safe but when a site has been online for so long and has over 15 millions registered users, then it comes very close to being safe. At least safer than 99% of the other sites that offer interests on your coins. I've been using Freebitco.in for 4 years and I've always been paid so far.
****
Thank you very much for reading my post. Feel free to upvote, comment, resteem or follow (@achim03).
For several years I have been running websites called faucets where I give away cryptos for free to people willing to take them.
I love to share my knowledge and to help people. I dream of a world based on love, tolerance and equality, where we build our future together, helping each other.
My cryptocurrency faucets. Get free coins every hour: