The Euro at the same value as the Dollar [ENG/ESP] El Euro al mismo valor que el Dólar
The world is in constant economic fluctuation, this if we only compare it with the behavior of fiat currencies such as the Dollar and the Euro. We have previously shared that the massive and indiscriminate issuance of paper dollars means that the inflation race does not stop.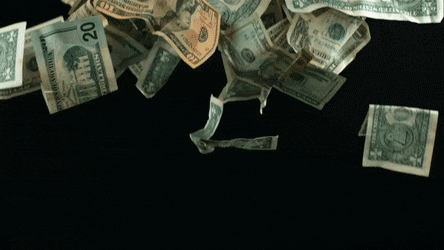 LINK
Inflation rates in America as in Europe continue to rise, in Latin America we have the example of Venezuela and Argentina as extreme inflationary models. In this context, the price of Bitcoin remains firm at the average of $21,000, thus allowing greater confidence on the part of investors or simply people who want to protect their capital in some way.
Because both currencies are losing value, some experts say that the European central bank plans to increase the value of interest to alleviate the inflationary situation since many are opting for the American currency. In Europe, hard work is being done to implement the digital euro, since the use of paper money is much lower, thus losing its value over time. The UN recognizes many advantages of the use of cryptocurrencies but assures that it is a great threat to the economy, especially financial stability.
This is a somewhat complex picture of the global economy relative to paper money and the world economy.
---
ESP
---
LINK
El mundo sigue en constante fluctuación económica, esto si solo lo comparamos con el comportamiento de las monedas fiat como el Dólar y el Euro. Hemos compartido anteriormente que la emisión masiva e indiscriminada de papel dólar hace que la carrera de la inflación no se detenga.
Los índices de inflación en América com en Europa siguen en alza, en latinoamérica tenemos el ejemplo de Venezuela y Argentina como modelos inflacionarios extremos. En este contexto el precio del Bitcoin se mantiene firme en el promedio de $21.000 permitiendo así mayor confianza por parte de los inversores o simplemente las personas que desean resguardar su capital de alguna manera.
Debido a que ambas monedas estan perdiendo valor, algunos expertos aseguran que el banco central europeo planea aumentar el valor de los intereses para palear la situación inflacionaria ya que muchos estan optando por la moneda americana. En Europa se trabaja fuerte para para la implementación del euro digital ya que el uso del papel moneda es mucho menor perdiendo así su valor a lo largo del tiempo. La ONU reconoce muchas ventajas por el uso de las criptomonedas pero asegura que es una gran amenza para la economía, sobretodo la estabilidad financiera.
Este es un un panorama algo complejo en cuanto a la economía global con respecto al papel moneda y la economía mundial.
Gracias por pasar.