Hackers have found a vulnerability and are targeting BitCoin owners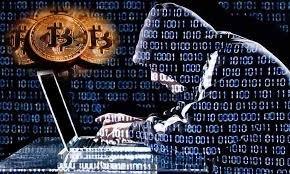 If you own BitCoin, here is why you should keep quiet. Cryptocurrencies continue to be a bonanza for criminals and hackers. The latest targets are people who have touted their ownership of BitCoin or other cryptocurrencies.
The vulnerability is through their cell phones. Hackers are finding out the telephone numbers of virtual currency owners then calling up mobile providers and changing their numbers to a new device. Once they have control of the phone number, they use it to reset control of passwords, get access to BitCoin accounts/wallets and drain the contents.
"Everybody I know in the cryptocurrency space has gotten their phone number stolen," Joby Weeks, a Bitcoin entrepreneur, told the New York Times.
It's a known problem, so much so that Coinbase has encouraged customers to disconnect their mobile phone numbers from their accounts.
"Coinbase looks like a bank, stores millions of dollars like a bank, but you don't realize how weak its default protections are until you are robbed of thousands of dollars in minutes," Cody Brown, a virtual reality developer who was hacked in May, told the NYT.
Ultimately, the vulnerability of many cryptocurrencies is anonymity. Until that problem is solved, it's going to be a dangerous place to be.
Alternatively, synthetic products may grow more attractive for trading than the real thing because those accounts can be protected. Here is a trading cryptocurrency guide from our friends at Finance Magnates. It's a full list of online brokers offering Bitcoin, Litecoin, Ethereum and more.
Adam Button.