Laura Fraile and Diego Gutiérrez Zaldívar in Berlin
Yesterday we had very special guests in Berlin: Laura Fraile and Diego Gutiérrez Zaldívar, co-founders of Espácio Bitcoin Buenos Aires. Both of them are very active in the Argentinian Bitcoin community, one of the biggest in the world. Diego is also the CEO of Rootstock Smart Contracts and president of the Latin American Bitcoin Association.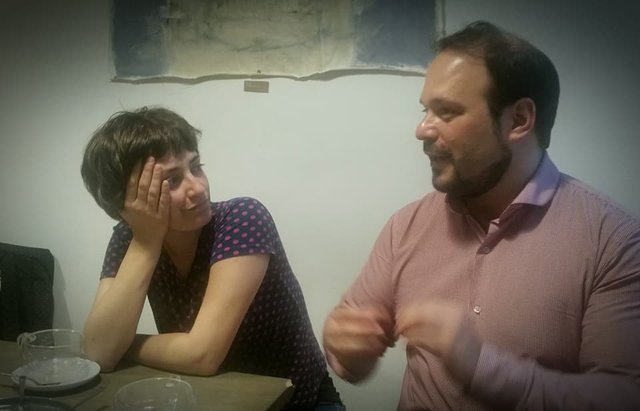 They were in Berlin for two days, as Diego gave a talk at a conference for Anti-Money Laundering experts. It was their first time in Berlin, so I showed them around a bit.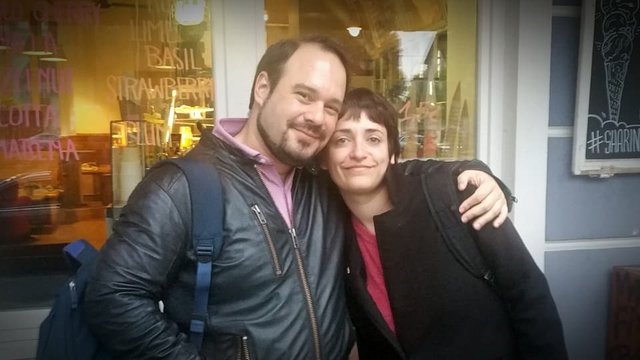 I also invited the members of my meetup group 'Private Key' to a spontaneous meetup in our venue, the Oak & Ice Café in Berlin Prenzlauer Berg. As it was very short notice and during regular work hours, not many people showed up, but the ones who did seemed to be very happy.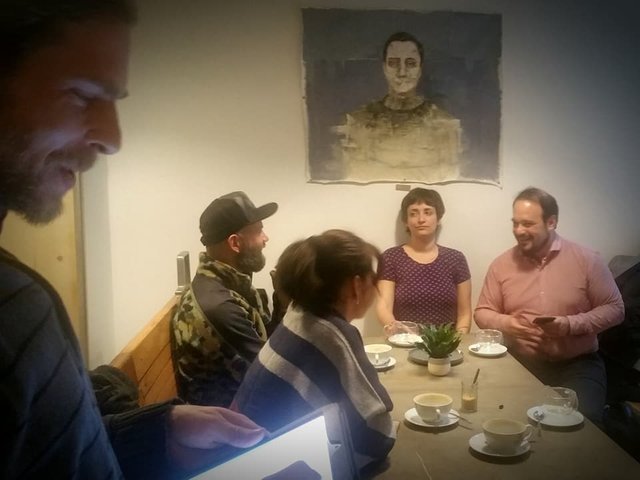 Laura and Diego needed to change some Bitcoins into Euros, which they did with one of our members. After enjoying some burgers for Bitcoins in the legendary Room 77, the first brick-and-mortar store on this planet that accepts Bitcoin, they flew on to Madrid.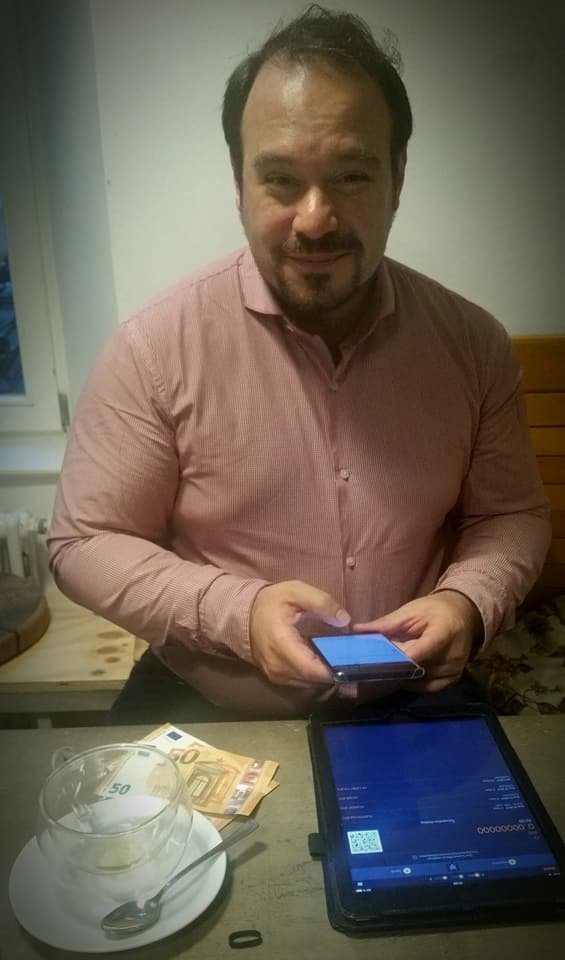 It wasn't that hard to say good-bye, as we will see us again soon in Bogotá, Colombia, at the Latin American Bitcoin Conference.