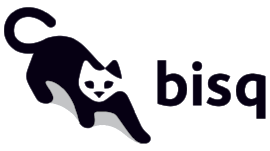 Monday Feb 26th—begins Bisq's first-ever USD liquidity week. It's an effort to bootstrap BTC/USD trading activity to a level where organic growth can really take off.
Sound interesting? If you have access to US payment methods and are eager to see Bisq's BTC/USD market grow, you can help!
First, upgrade to Bisq v0.6.6, where you'll find several new features that make trading and market making better than ever:
Trading fees have been reduced by 75%. It now costs just 0.00005 BTC to make an offer at market price.
Several popular US payment methods have been added, including Cash App, Venmo, Popmoney, Uphold and ACH/WIRE.
You can now deactivate and reactivate your offers with no loss of trading or mining fees.
Next, you can do any or all of the following:
Join us on YouTube at 11a Pacific / 2p Eastern, where Bisq contributors Chris Beams and Felix Moreno will screencast a live BTC/USD Bisq trade using Cash App as the payment method.
Be a USD market maker for the week. This will mean keeping one or more BTC/USD offers open throughout the week. We'll discuss the details and take your questions during the live stream.
Spread the word. Follow @bisq_network and retweet tomorrow's live stream announcement and other news about USD liquidity week. Let's see how big this thing can get.
Thanks for your support!