It's My Birthday! Happy Birthday To Me!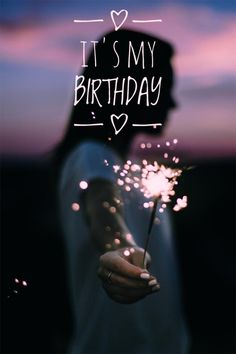 I had celebrated my birthday a few days ago and that birthday was the most exciting birthday that I had ever had!
My friends wished me a very good health and they wished me goodluck for my studies and have some good grades!
My family and I celebrated my birthday secretly because I would like to have and celebrate my birthday only with my family and it's a unique time for us to be all together in one of the most important days of my life.
Thank you very much to all of the people who greeted me and sorry for not sharing our photos because I would have to keep it as ours only.
---
eSteem-University | eSteem-Education Thailand
Teacher/Mentor

VOTE WITNESS - @good-karma