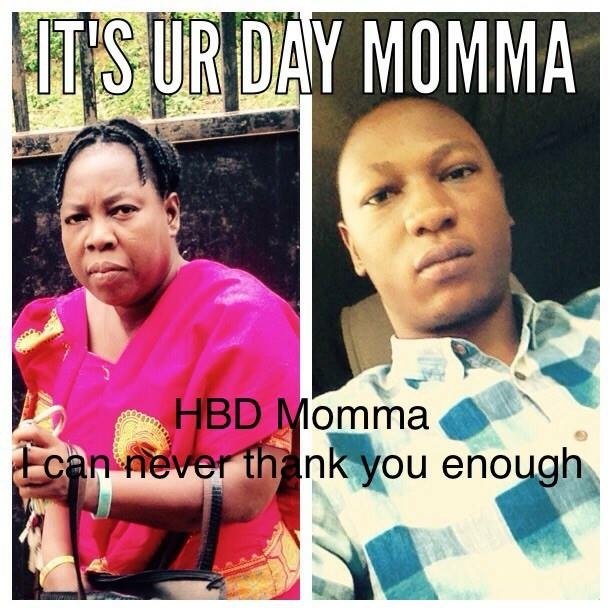 Today marked the beginning of my existence cause today was that day the beautiful woman who brought me into this world was born . If I say your existence had determined mine , then I'm not wrong Momma.
I wish you so many more of this day in good health and wealth, joy and happiness and I wish you long life in additional so as to enjoy the fruit of your labor for quite a long time. You're a gem , my rare gem 💎.
They say we look alike, well no doubt I'm so hardworking in making my dreams come true cause I actually took the act of relentlessness from you. You've being a trainer and instructor alike, a life coach I call thee Momma.
I can't seize saying amazing things about you cause you've been an amazing mother. It's been you when papa was away, still you when papa has gone away to the lands of the spirit never to return, it's been you all along.
You taught me , you scolded me, you trained me , you spoilt me, you pushed me so hard but I say thank you now for pushing me that hard even wish you had pushed me harder my woman of virtue.
I wish you a very happy birthday Momma. Wish you more of everything good in life. Hip hip hip , hurray !!! 🎉🎉🎉🎁🎁🎁🎉🎉🎉