It is good to see that our City Council has started to redevelop this prime site in the heart of the second city in the UK.
Tha site is located on the old demolished Ladywood Leisure Center situated along the Ladywood Middleway (A4540) and Monument Road , just at the back of the Fire Station.
The center closed back in april 2012 , where we enjoyed access to The Sports Hall . several grass pitches and a Fitness Studio .
There is very limited details available at the moment as to the structure of this new center. Lets hope it will enhance the leisure facilities for the new generation of Birmingham athletes, for the forthcoming Commonwealth Games which are due in 2022.
The site;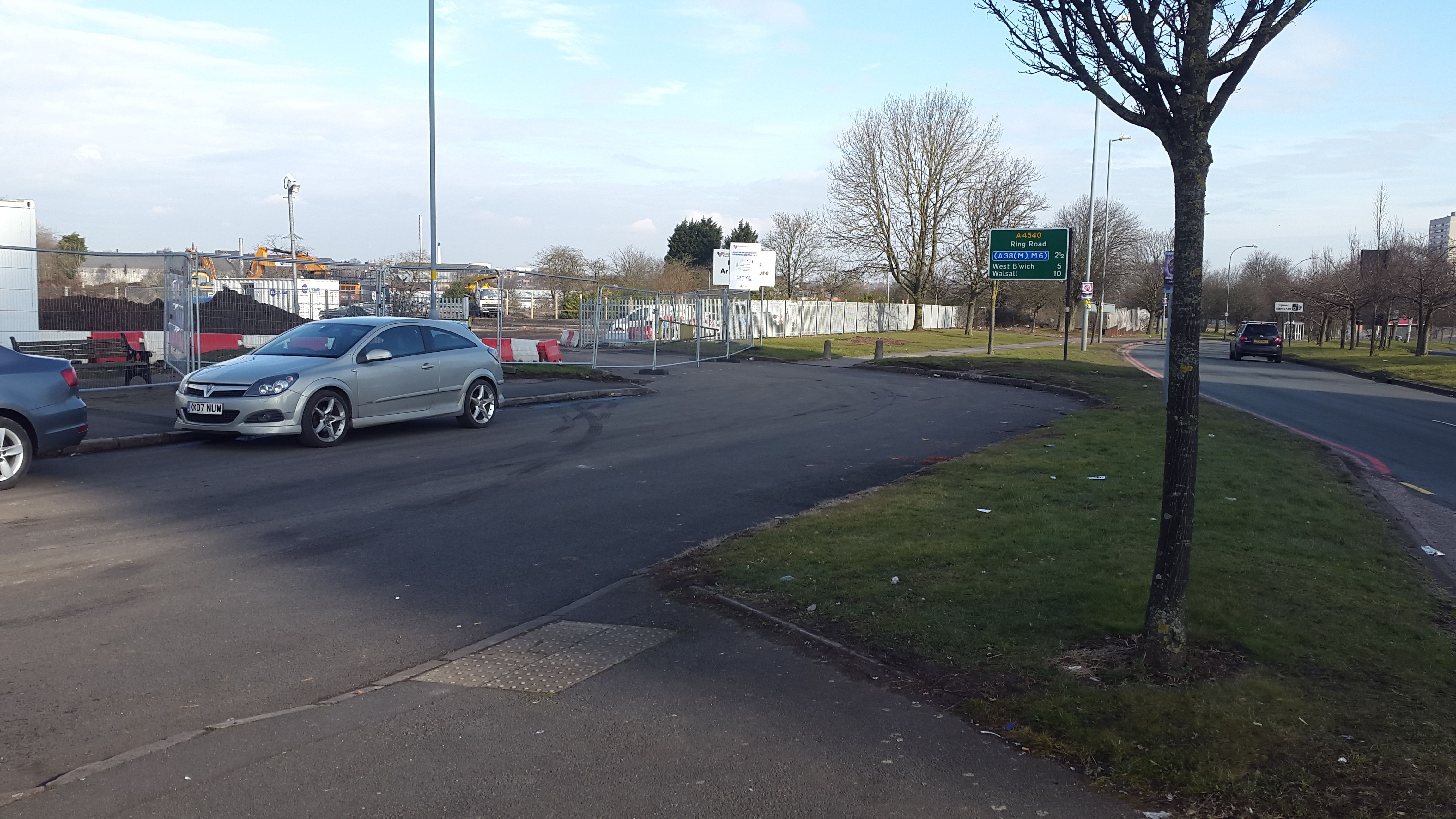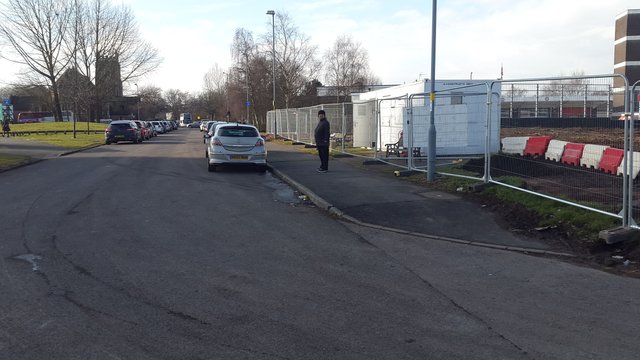 entry road to site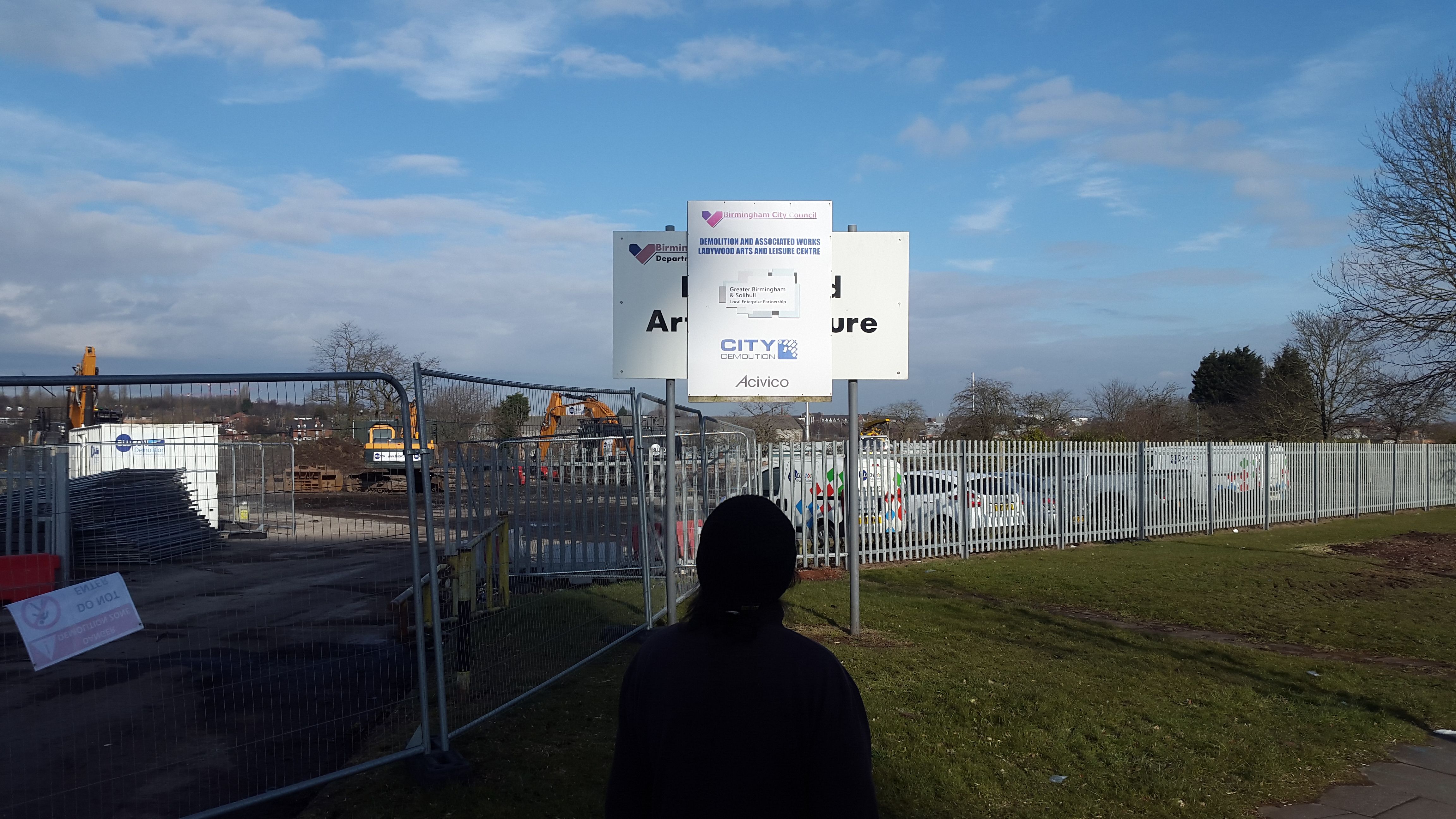 The diggers and contractor's cabins have been on the site for the last couple of weeks and progress has been made with the foundations.