Walking around on the hill I noticed this in the mossy bed covering the rocks and my imagination was working overtime thinking about what could have made the hole.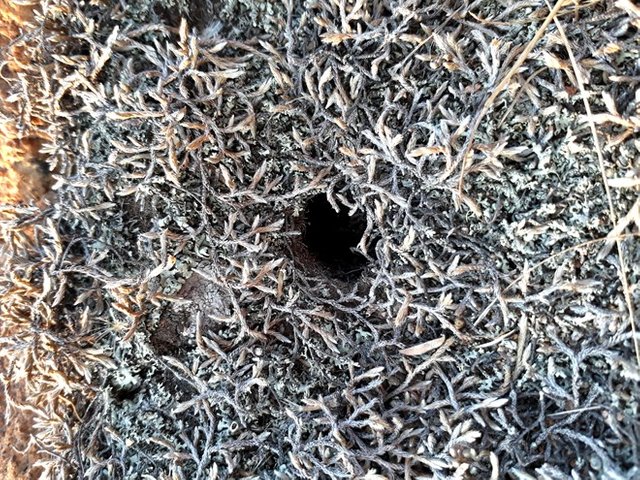 One morning visiting my mother, she pointed out an area in her flower bed where the soil was full of the same sized holes and told me that the Hadedas were to blame. Aha! mystery solved!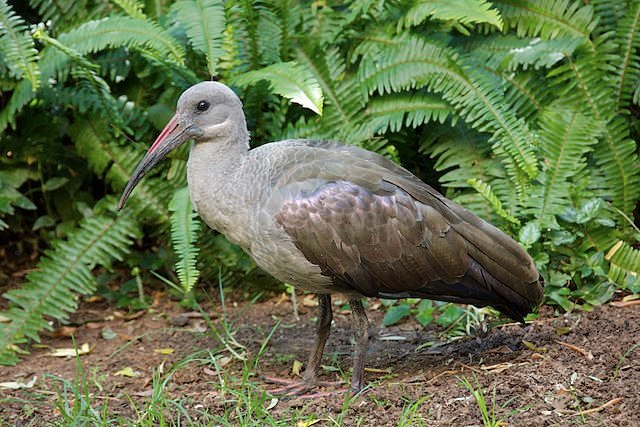 Image: Wikipedia, Dawid Loubser, CC BY-SA 2.5
Hadedas are large, duck-sized birds in the Ibis family and they are unusual in that they have chosen to adapt to an urban environment so instead of their populations diminishing with increased urbanisation, they are flourishing and can often be seen in suburban gardens either singly or in groups, busy digging away in lawns and flower beds with their large beaks as they hunt for worms, grubs, crickets and other insect delicacies. These noisy birds are named for their raucous calls and have a habit of defecating as they take flight. Heaven help you if they do so near the washing line, you will need to redo your laundry! They are also not considered edible, just a noisy nuisance.
I used to have them visiting my garden but my cats like stalking them and chasing them although the birds are in no danger, due to their size. It's a pity, because there are large numbers of beetle grubs in the soil.