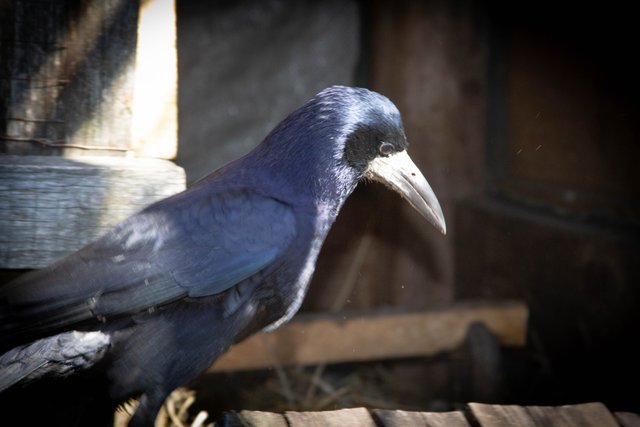 While I am waiting for crow chicks, which traditionally come to the shelter in April-May, and which I consider our most amusing birds, adult birds continue to come to us.
This guy got into trouble too, but he was lucky. There were good people who picked up the unfortunate bird with a broken wing, took him to the veterinary clinic, where he had an operation. After a week his wing will be removed from fixing bandage (if you look closely at the third photo, you will see that the wing is fixed). Vet said that this bird has a good chance of recovery. We already have a similar experience. One of our crows, who was with us for rehabilitation for a whole year, now regularly flies to visit her friends and last year even brought her babies with her.
The first days the rook refused to eat and I was already afraid that I would have to feed him forcibly. I tried several food options for him and finally found what he liked. Now he is already accustomed to his new friends and to us, he eats well and even shows interest in his surroundings.