Tufted Titmouse- feeding time!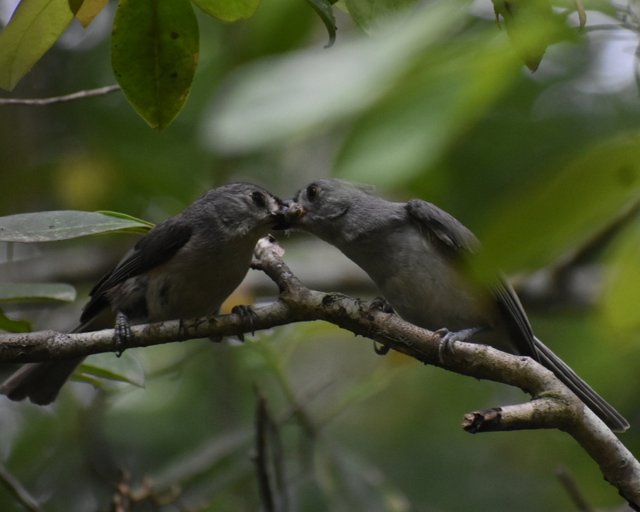 Watching a cute little Tufted Titmouse led to a wonderful surprise!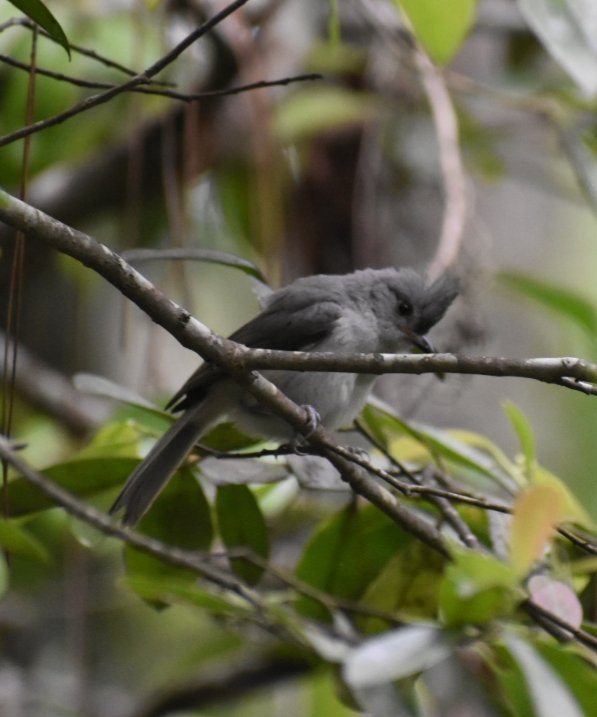 I spotted this fluffy little cutie surprisingly close to me.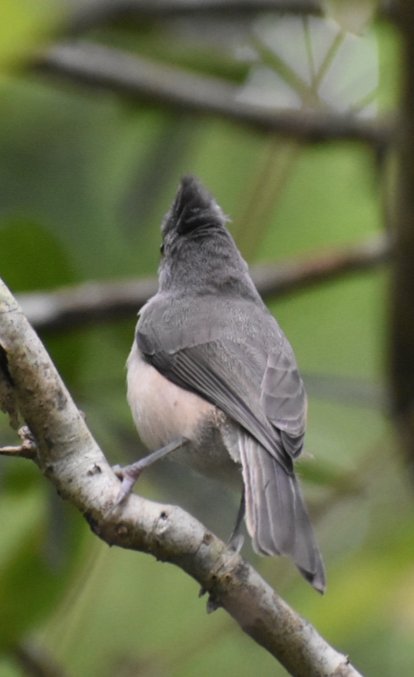 The Titmouse started to hop around the branches.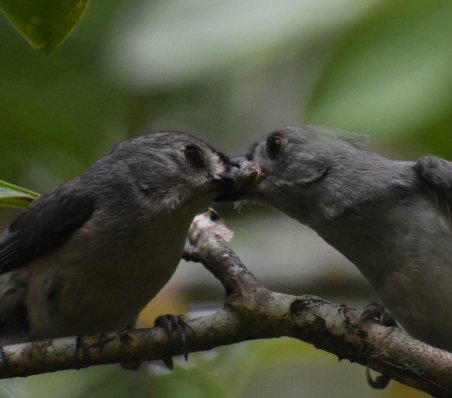 When suddenly a baby shot into the picture and started to feed! Look at the beak all the way into the parent's mouth. I almost dropped my camera!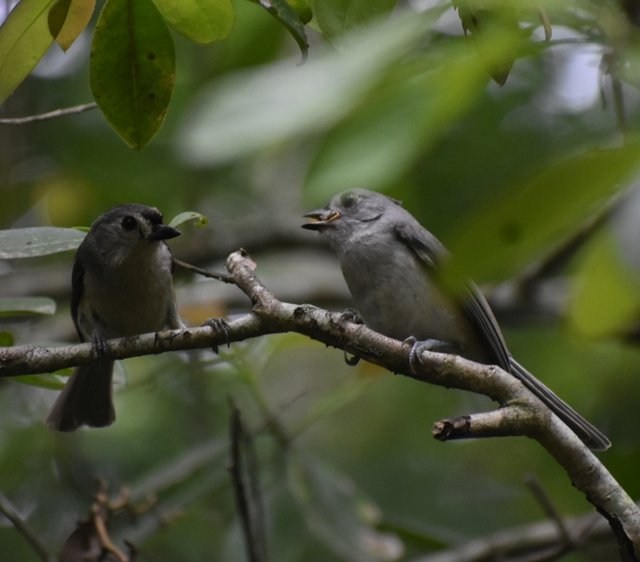 Baby pulled away... I'm not sure if that is a bug or a leaf in its mouth, any idea?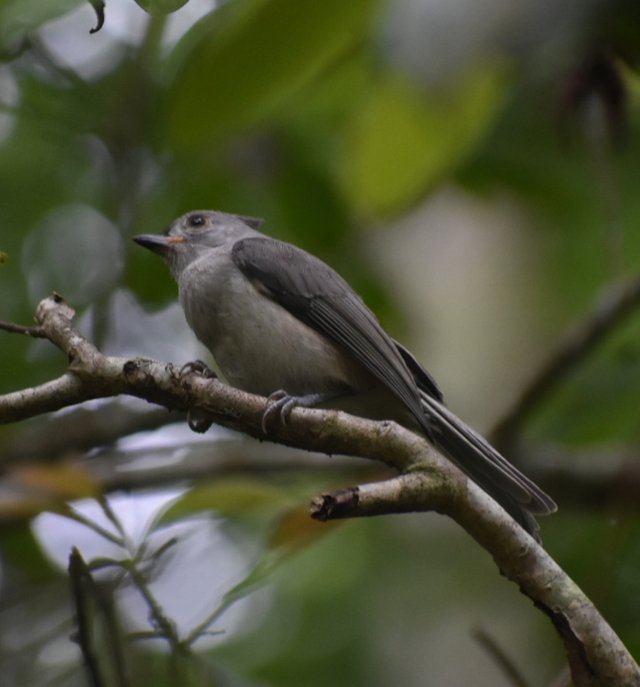 The parent continued to look for food.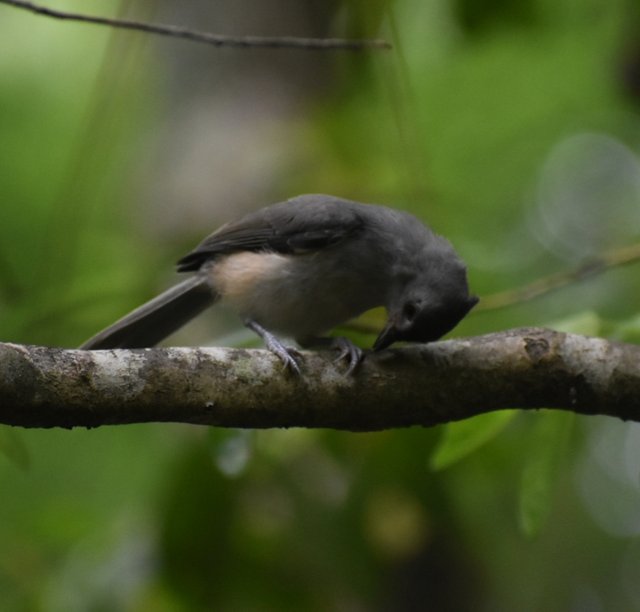 It caught something and pinned it under its foot while it focused on eating it.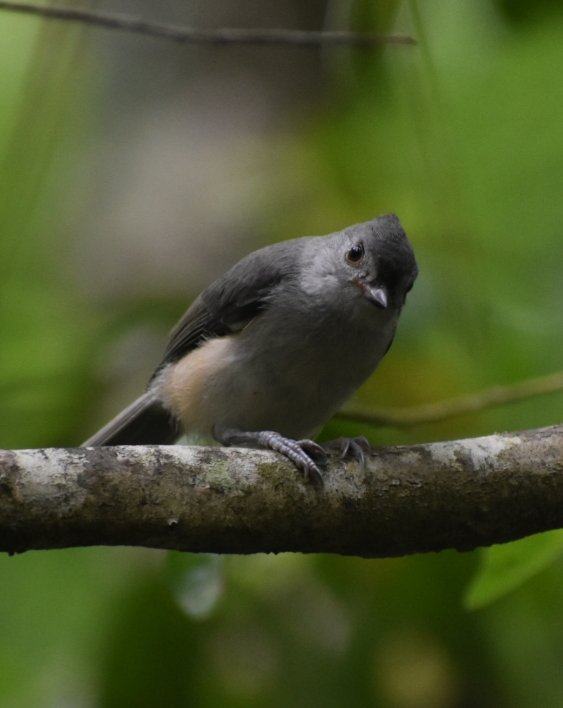 As you can see from this picture, the Titmouse knew I was watching. Thanks for the show little buddy!
All pictures taken by @rawruss with a Nikon D3400 w/ 70-300mm lens. Gimmie some foodies mama!