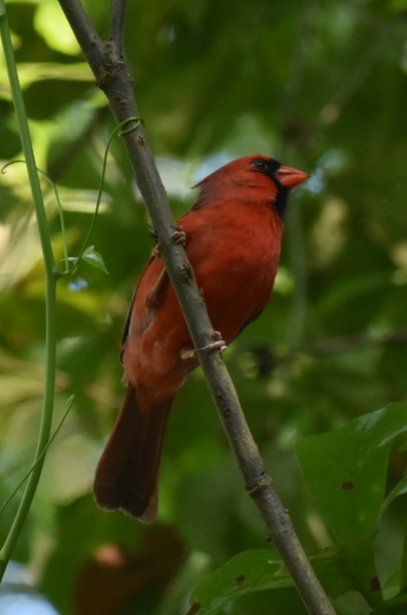 This male red cardinal swooped in just above me while walking a nature trail.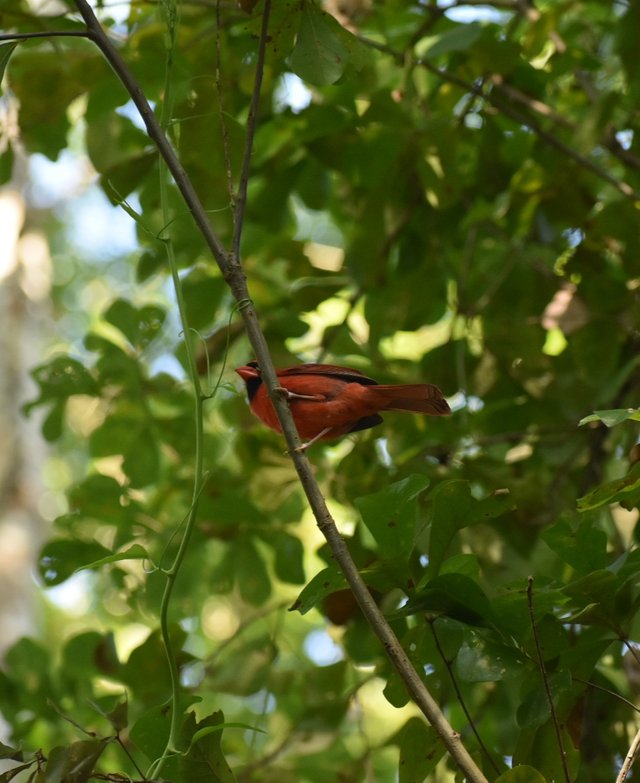 Their quick, sharp chirps are easy to distinguish in a foreat full of diverse sounds.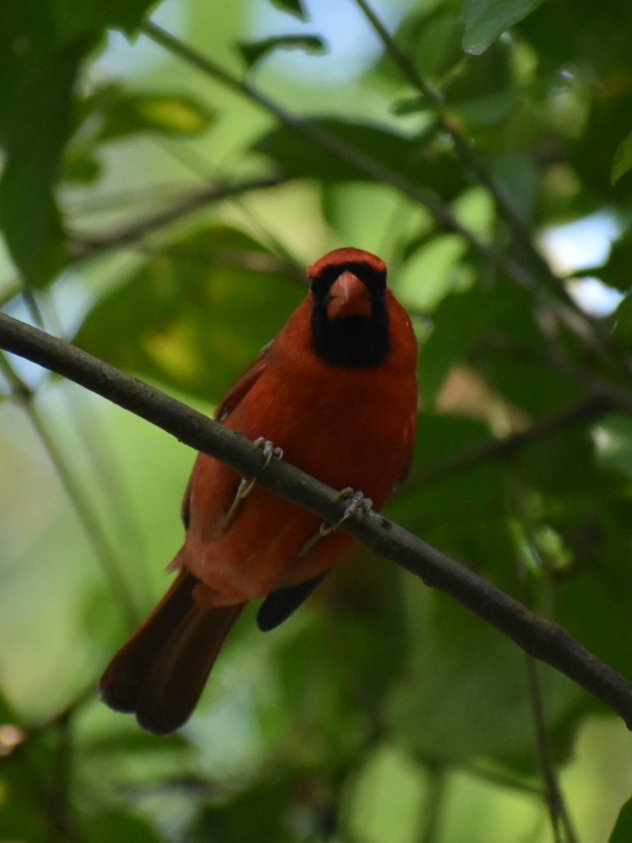 We took a moment to consider each other's intentions.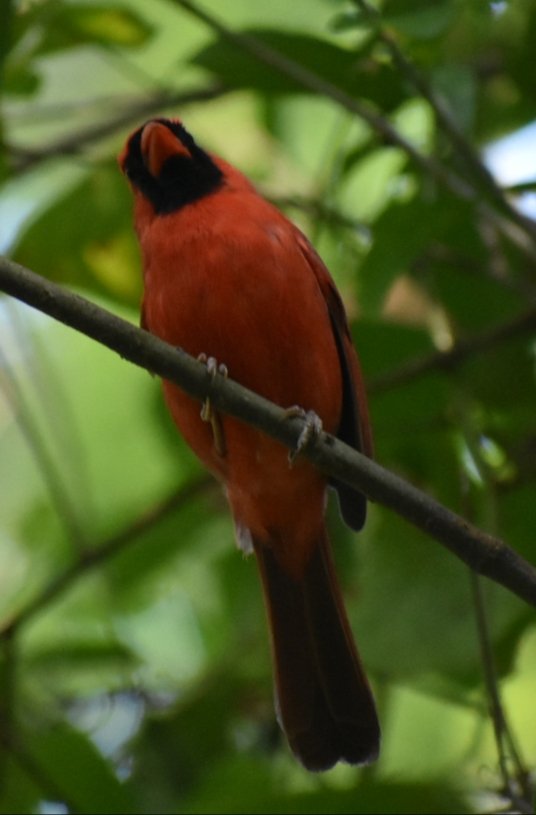 A bold red in a sea of green.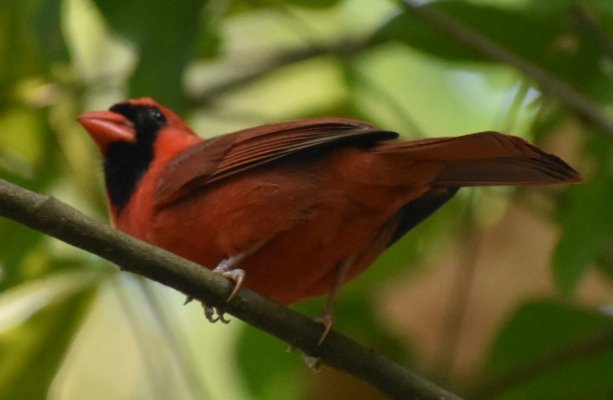 On to the next adventure!
All pictures taken by @rawruss with a Nikon D3400 w/ 70 to 300mm lens. Traces of Red in the forest.