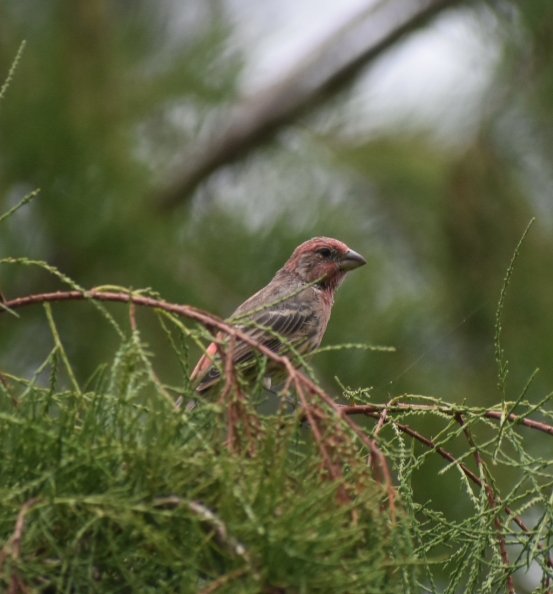 House Finches may be common in North America, but this is the first time I have seen one in North Florida.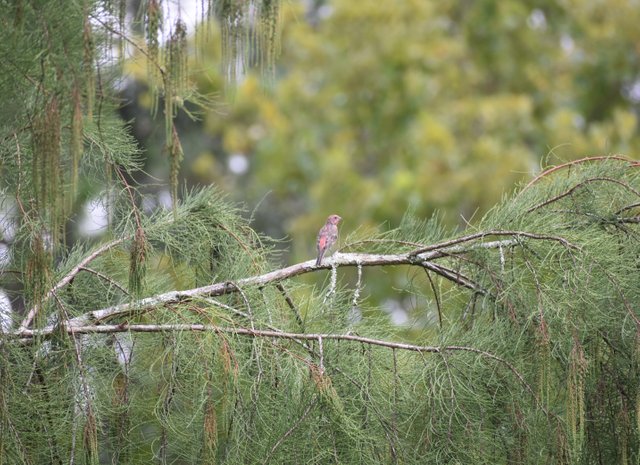 I thought it was a House Sparrow until I saw the distinct red markings.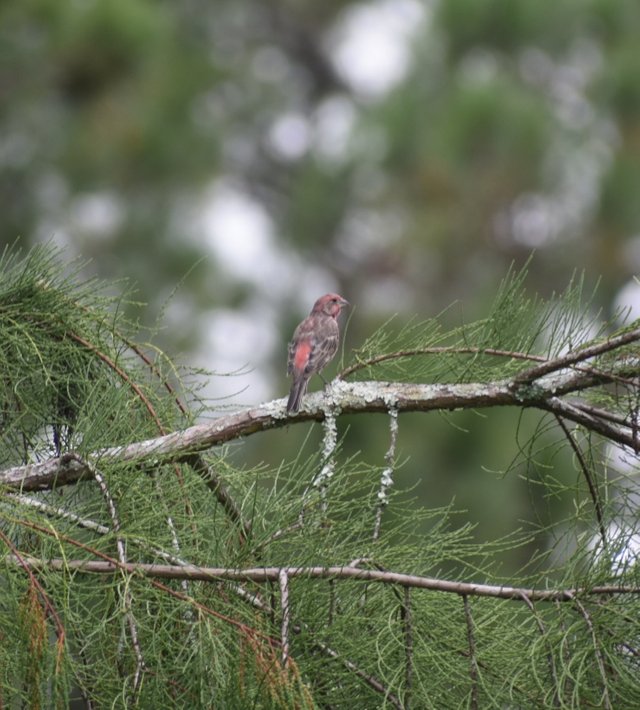 I learned that males have the red markings.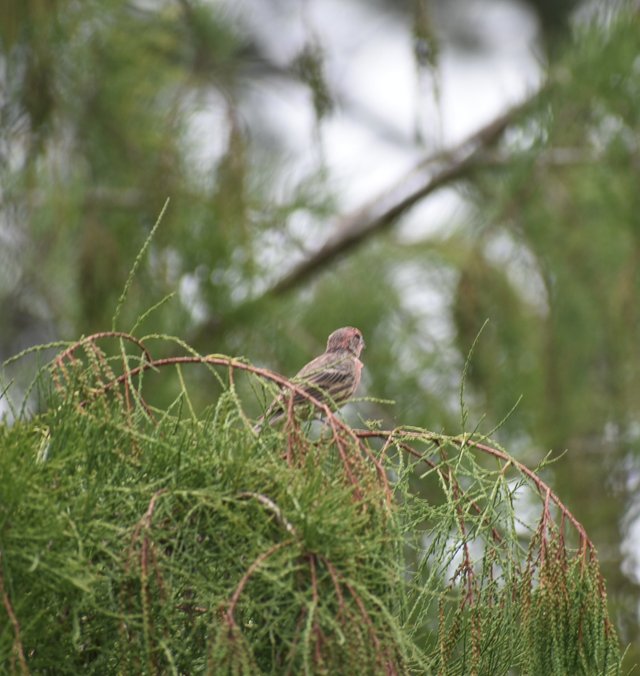 He stayed in place for me to get some nice photos but I struggled to get a good shot due to the distance and for some reason I had trouble focusing correctly.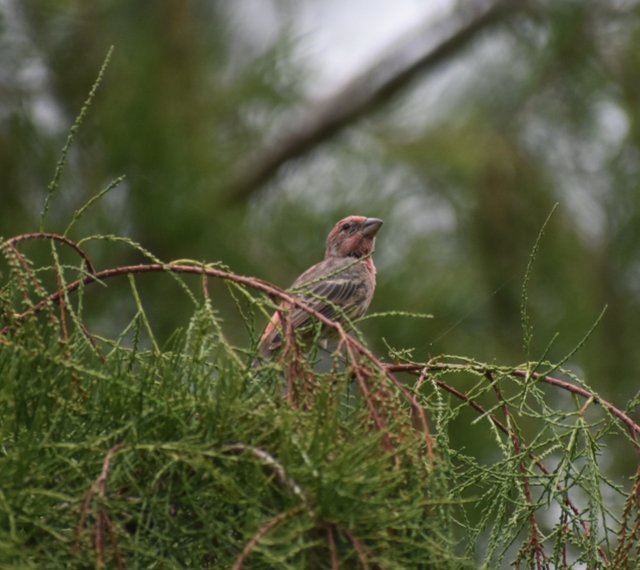 He had a very cute call.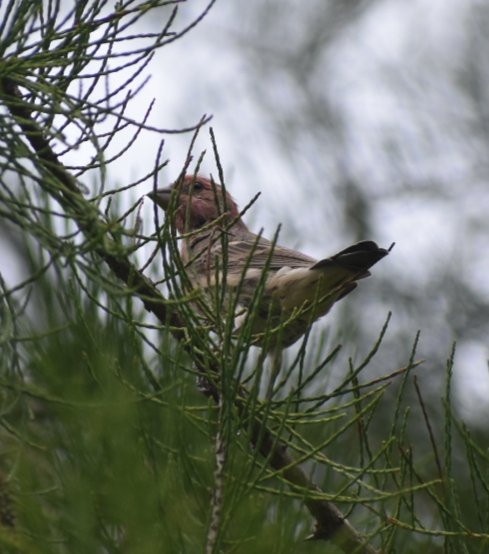 I hope to see his mate next time. If anyone has experience with these finches please share with me below. Cheers!
All pictures taken by @rawruss with a Nikon D3400 w/ 70-300mm lens in September 2018 in North Florida.