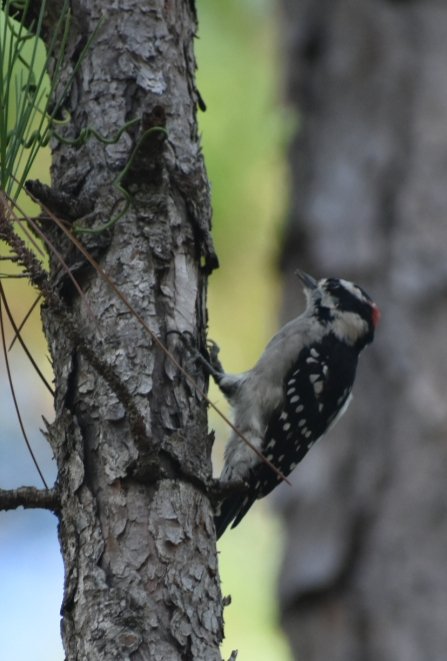 I moved into the middle of a good set of trees and waited...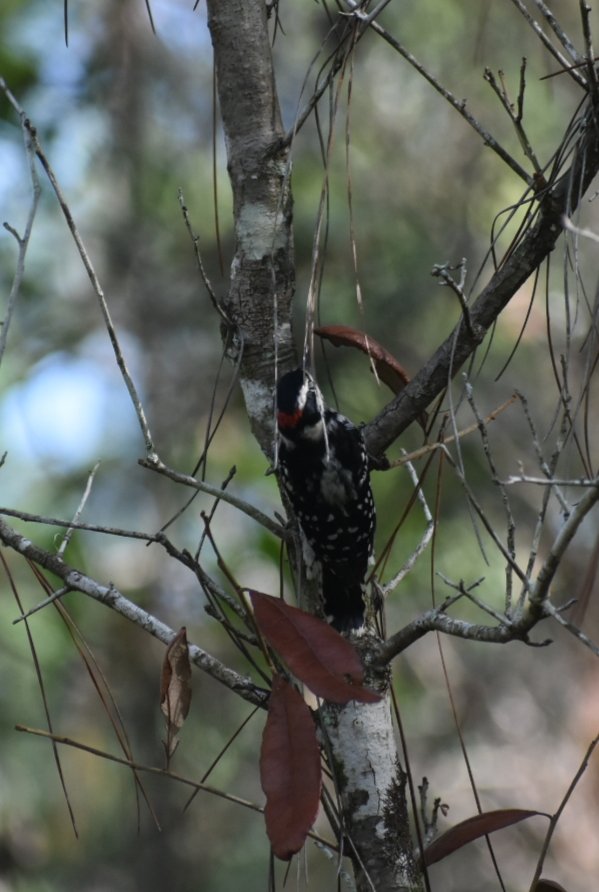 After a few moments my senses adjusted and heightened and it was like seeing through the simulated matrix into the natural world beyond... and it was alive!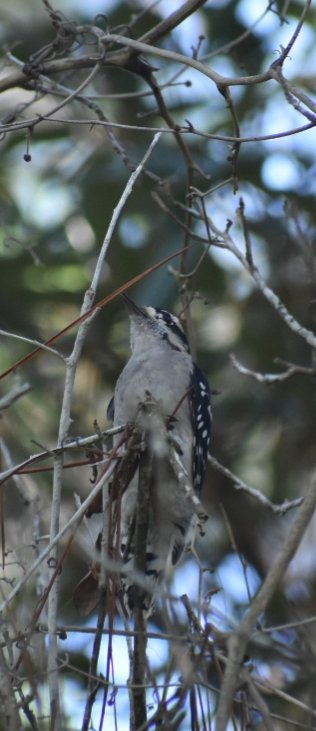 I suddnely noticed the silent Downy Woodpecker that was right beside me.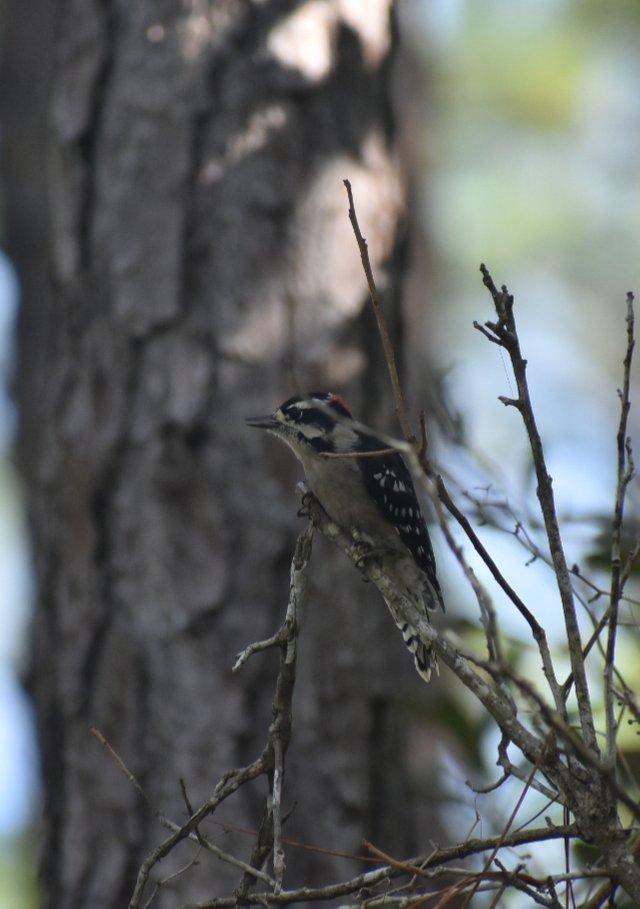 Downy Woodpeckers look exactly like Hairy Woodpeckers with a few small exceptions, primarily being Downys are smaller and their beaks are smaller relative to their head size. This looked like a Downy.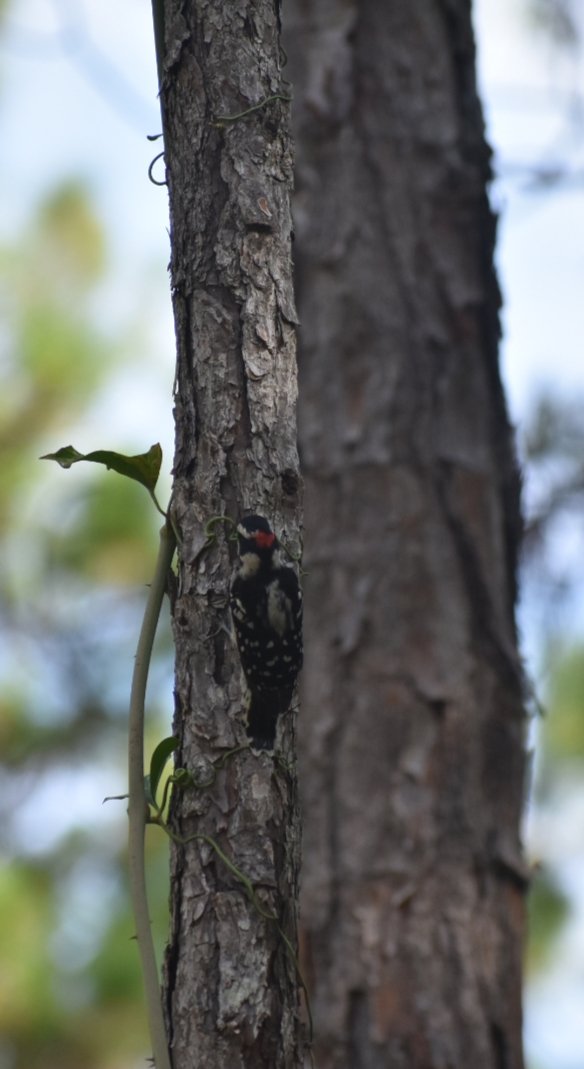 That Red patch on the back of its head meant it was a male. The females do not have the red patch.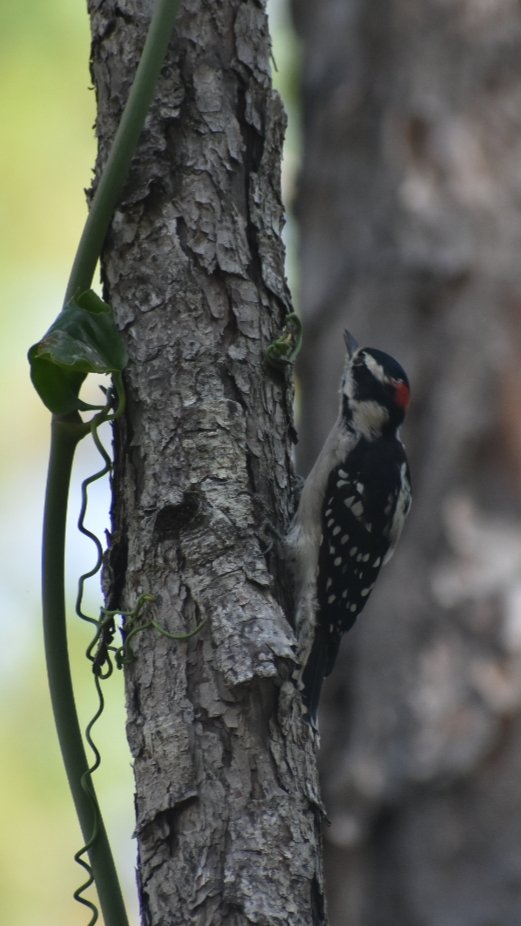 It meticulously worked its way vertically up a tree and then would jump horizontally and start over.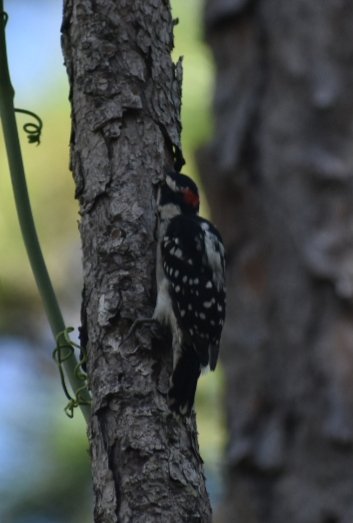 He carefully dug into the crevices of the tree bark for insects.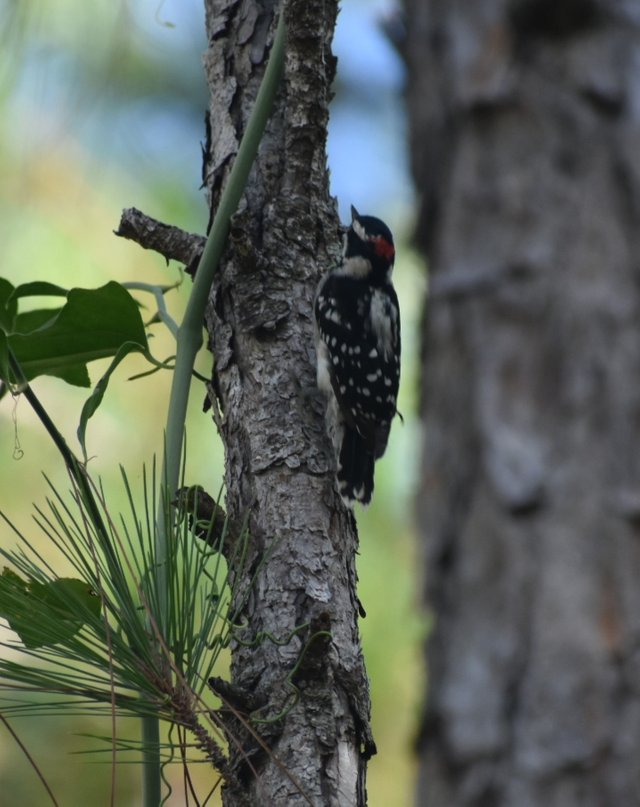 He hopped and climbed with a quick, methodic rhythm. Hop... tap... tap... tap... Hop... tap... tap... tap...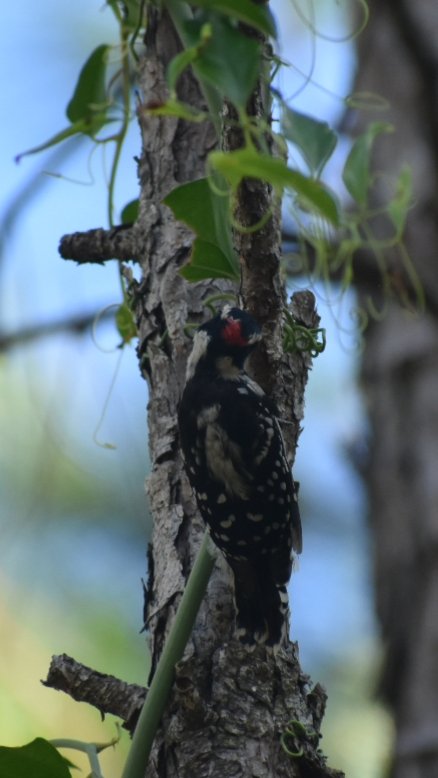 Hop... tap... tap... tap...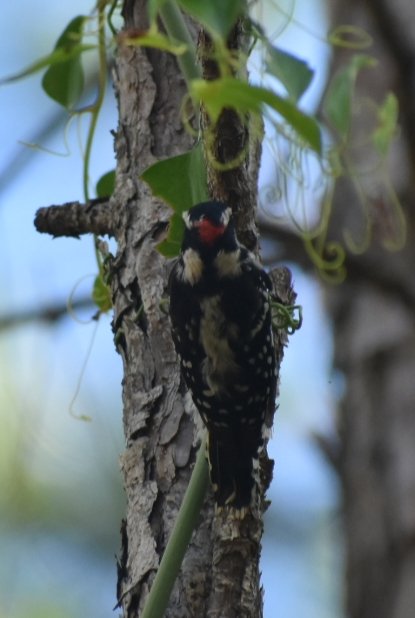 This perfect shot from behind makes me strongly believe those markings immitate him looking right at you to help keep him safe. Wouldn't you agree?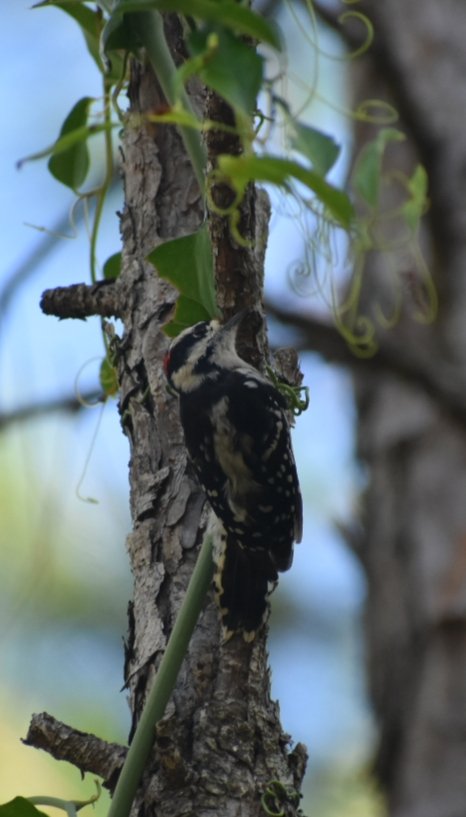 A rare thoughtful pause...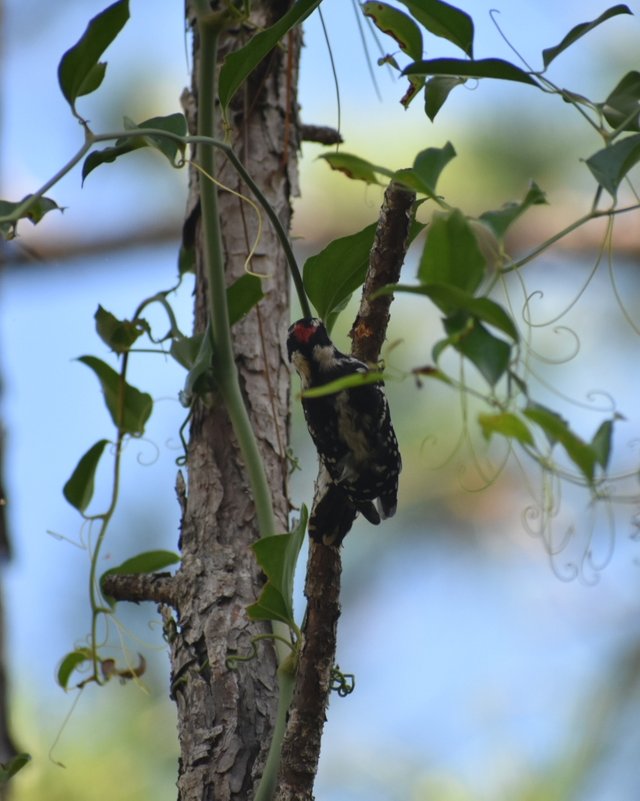 Hop...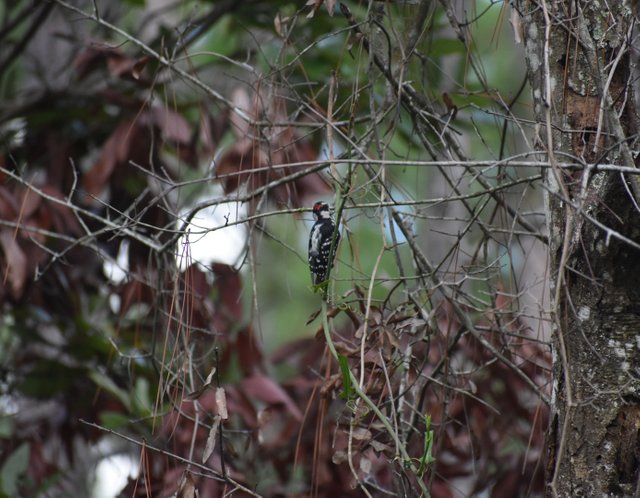 Flutter... Hop... Swing...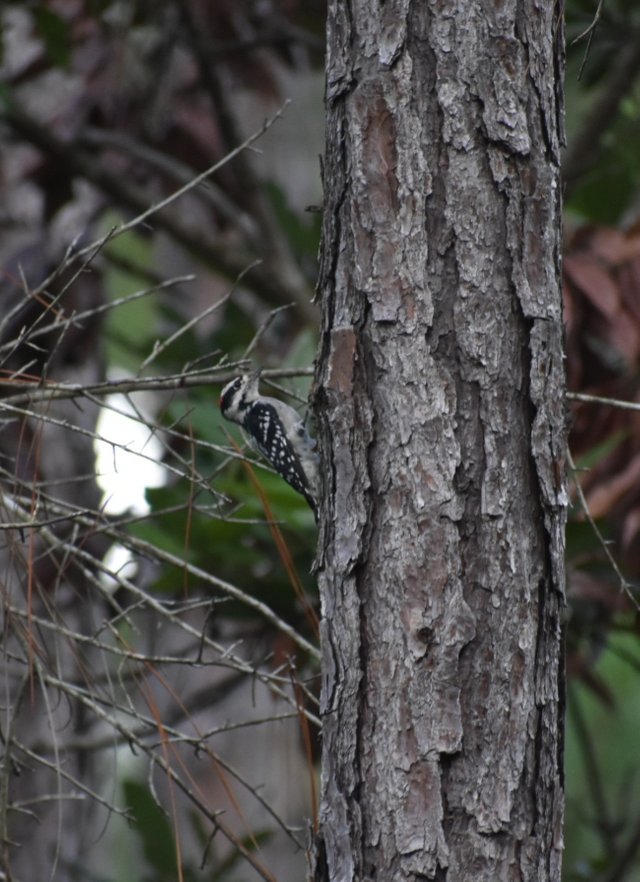 New tree... Hop... tap... tap... tap....
All pictures taken by @rawruss with a Nikon D3400 w/ 70-300mm lens in Septmeber 2018 in North Florida.