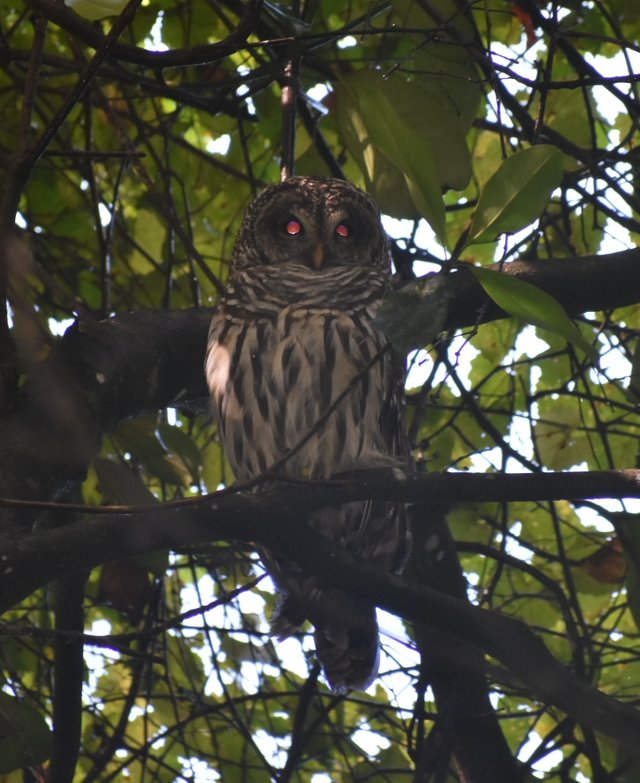 High up at the top of the tree canopy, watching silently, sat a beautiful Barred Owl.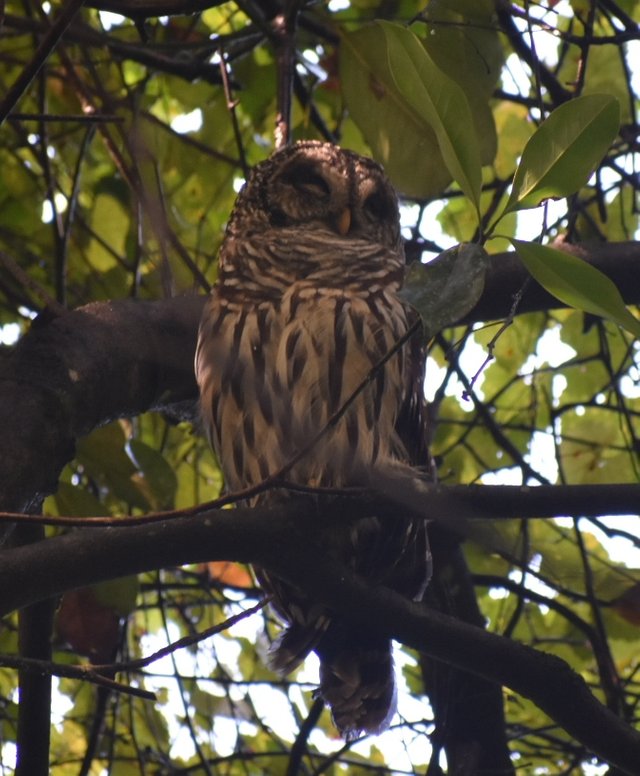 The owl rests...
While at one of my favorite parks I saw an old pro walking around with an expensive camera and a tripod. I had seen him before but had never spoken with him.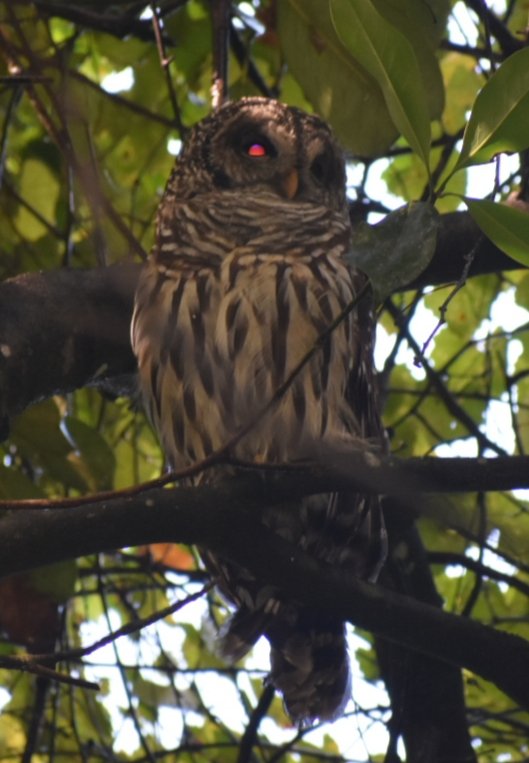 The owl awakens!
I started conversation with the old pro and asked if he got any interesting shots. That's when he told me about the Barred Owl... and explained he gets shots of him regularly. He was kind enough to show me where he was.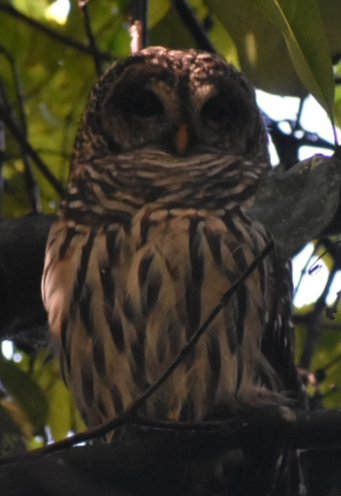 Sure enough, there it was! A beautiful, strong Barred Owl.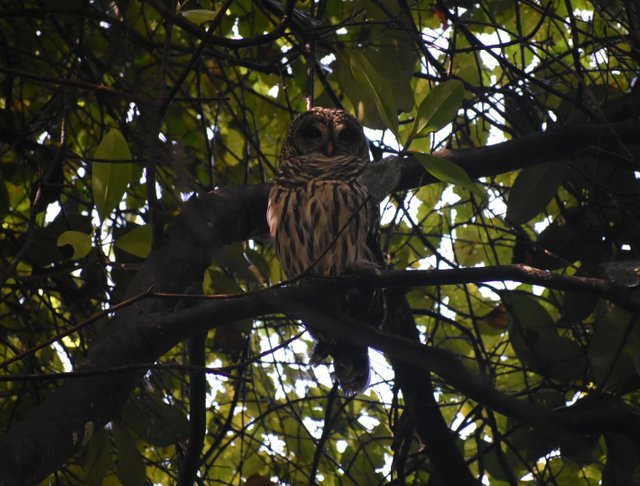 I wondered how many times I had walked past this Barred Owl and never saw it!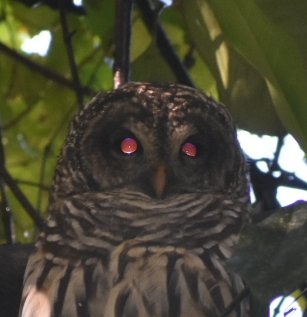 Ok, this picture is totally spooky.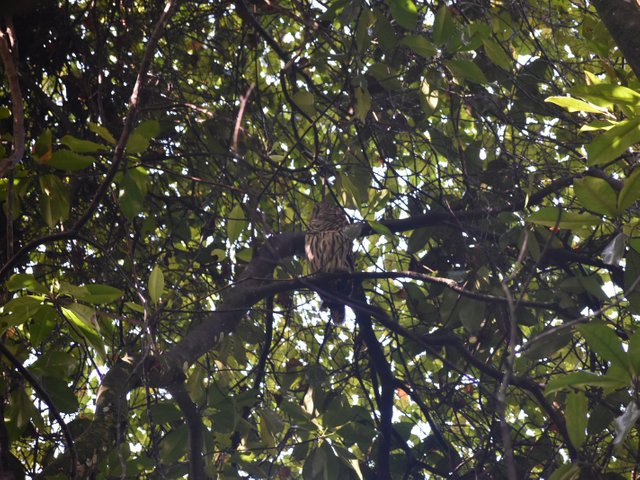 The Barred Owl wasn't too interested in us, in fact she did that Owl thing of showing us the back of her head while facing us.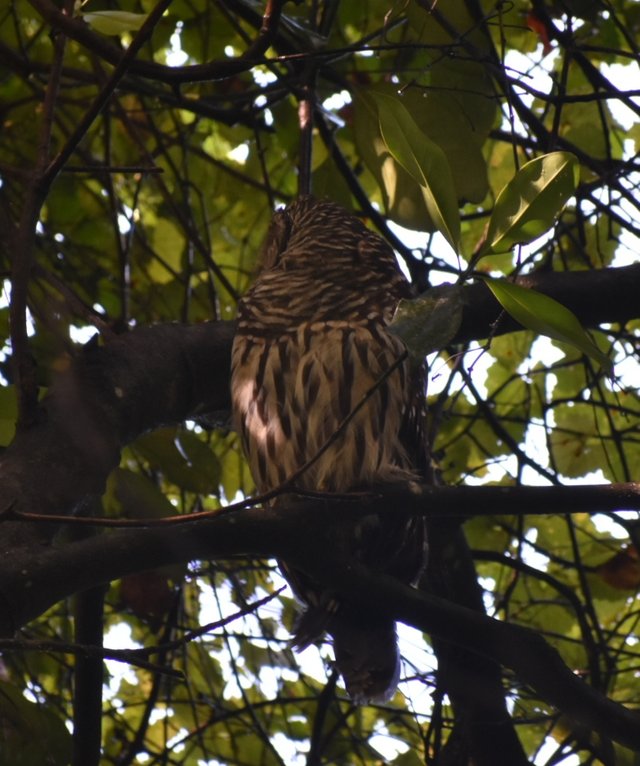 I hope to see you again soon my exotic friend!
All pictures taken by @rawruss with a Nikon D3400 w/ 70-300mm lens in September 2018 in North Florida. Thank you old pro!