Yellow-crowned Tyrannulet (Tyrannulus elatus) - Birds of the Guyanas 27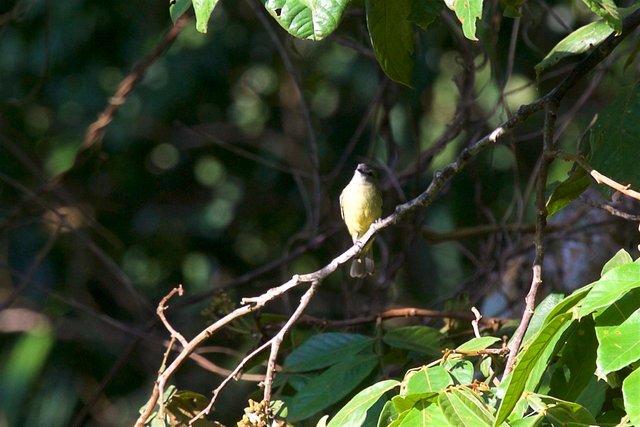 The Yellow-crowned Tyrannulet is an inconspicuous small bird that lives in humid lowlands in most of northern South America and Panama. I saw it for the first time last weekend and I was lucky that it showed its yellow crown otherwise it would have been very difficult to identify it.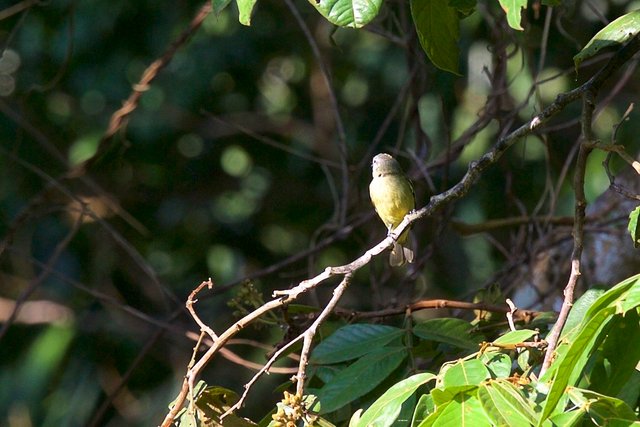 These flycatchers like the forest edges where they hide deep in the vegetation looking for insects and fruit. They are small birds (10–11 cm; 6·5–8 g) that are uncommon to common in their large range. The Yellow-crowned Tyrannulet is a resident breeder that builds a simple nest in the shape of a shallow cup made out of fine twigs. Breeding has been observed from January to September.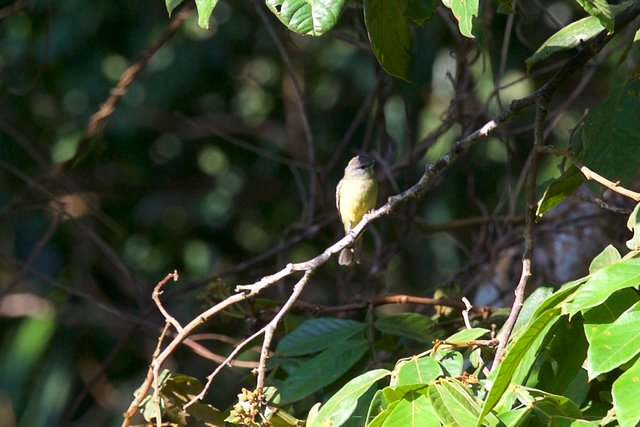 It only allowed me to take four photographs before it flew off. I'm still amazed how many birds I keep finding in such a small area where I live. Another bird added to my life list for Suriname.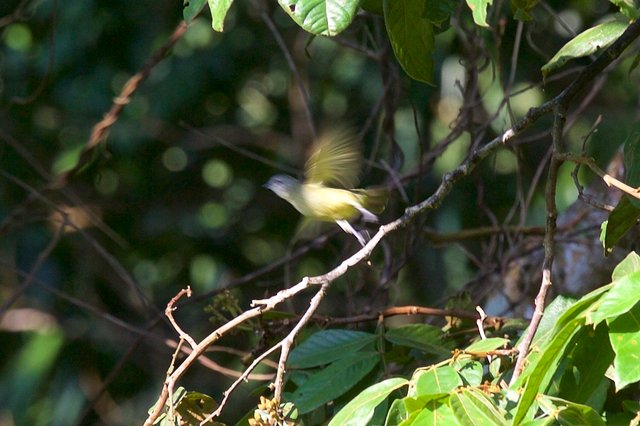 Thank you for visiting my blog and happy birding.