White-throated Sparrow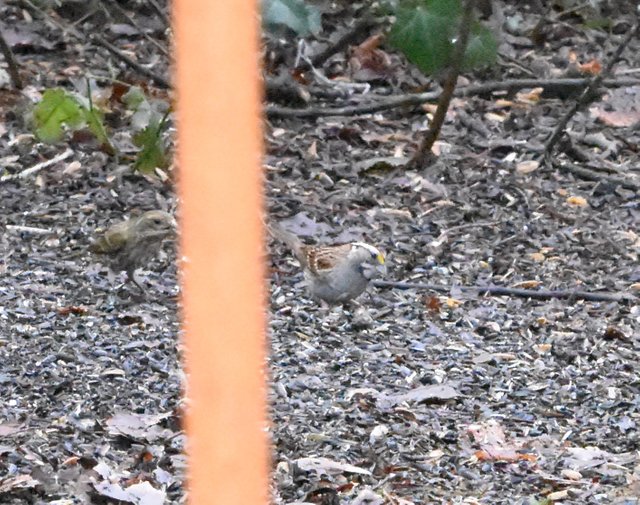 White-throated Sparrow Zonotrichia albicollis
Today I once again went to the bird feeding station at the end of Easterday Road at the very southern corner of Pierce County where for the last few winters White-throated Sparrow(s) have been regular. In Washington we see two Zonotrichia sparrows regularly, White-crowned Sparrow and Golden-crowned Sparrow. White-throated Sparrow is the common sparrow in this genus in the eastern U.S., but is uncommon in much of the west.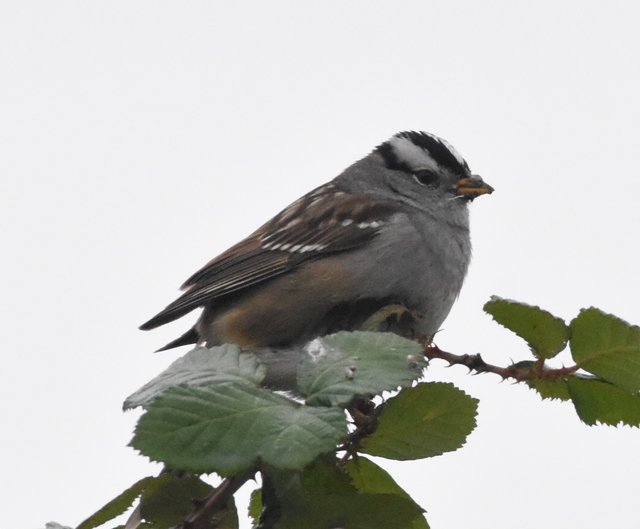 White-crowned Sparrow Zonotrichia leucophrys
White-crowned and White-throated Sparrows are fairly similar, but with a good look it is not difficult to tell them apart. The WTSP has a well defined white throat, with a dark inferior border, and with a good look you can see a yellow spot in the lores, the area just in front of the eye.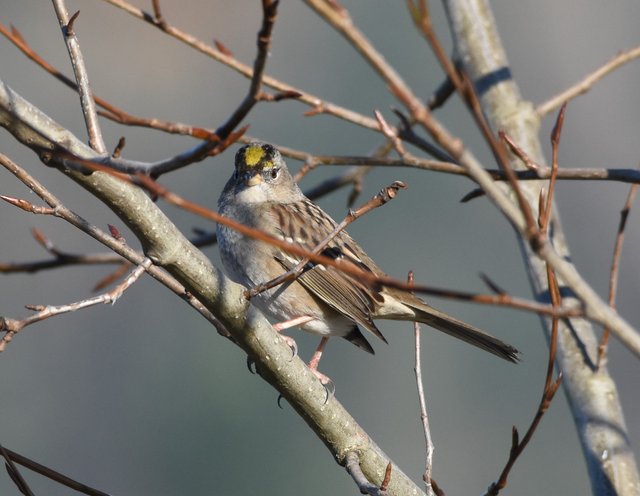 Golden-crowned Sparrow Zonotrichia atricapilla
Today the feeders were active, and withing a couple of minutes I saw a tan-striped morph White-throated Sparrow. It ducked in and out, and I couldn't get a decent photo, but a minute later a bright white-striped morph showed up, and I managed this poor-quality photo.
I am feeling really good about my start to the year in birding Washington, with 164 species so far, and in Pierce County with 119 species.
Good birding. Steem on!