Trip North Today- Birding the Skagit and Samish Flats.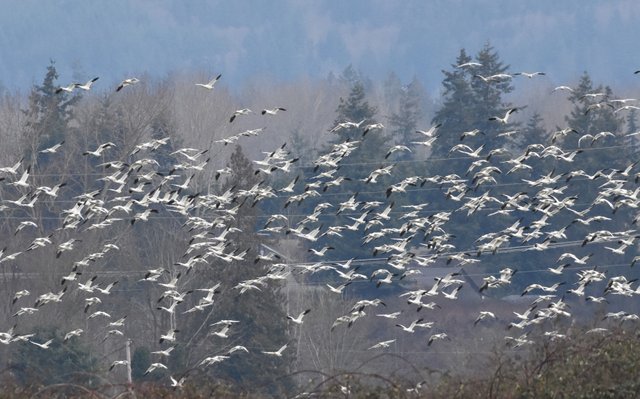 Maybe 50,000 Snow Geese Chen caerulescens winter in the Skagit area, and I think I may have seen 20% of them today, huge flocks all over the place are one of the big attractions of birding this area in the winter.
I took today to wander my way north to Bellingham, WA where I am going to a good friend's birthday party tomorrow. On the way I made two stops in Snohomish County hoping to find a Yellow-headed Blackbird and a Harris's Sparrow, but neither was located. I did get plenty of time to bird the Skagit and Samish Flats where raptors were not present in big numbers, but I did get really good looks at the expected species. Only 2 FOY (first of the year) species today, Rough-legged Hawk and Peregrine Falcon, but great weather, and fun taking photos.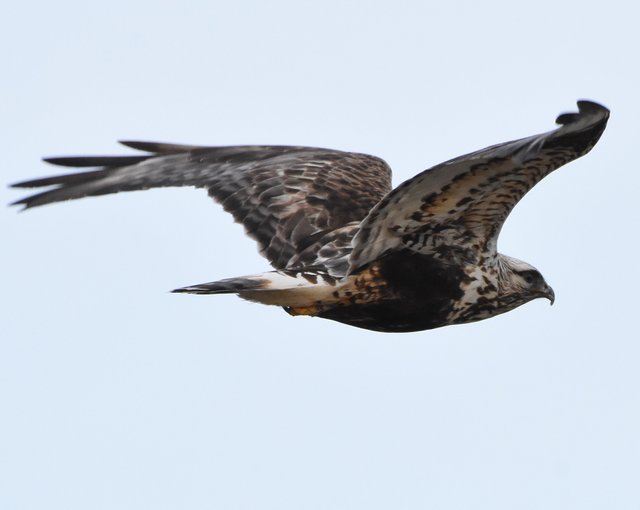 Rough-legged Hawk Buteo lagopus is our most common buteo as a winter visitor. Red-tailed Hawks breed here and many winter visitors add to their numbers, making them more common all year, but in winter RLHA is fun to see.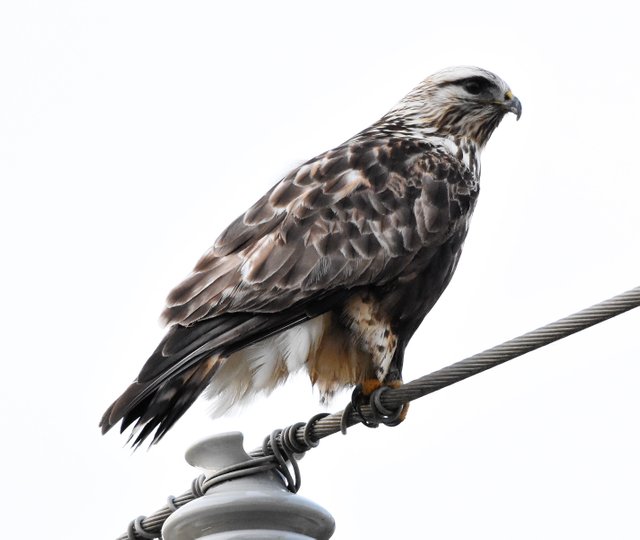 Note the feathering on the legs, the whitish head and tail, and the dark underwing carpal patch and dark belly band on this RLHA.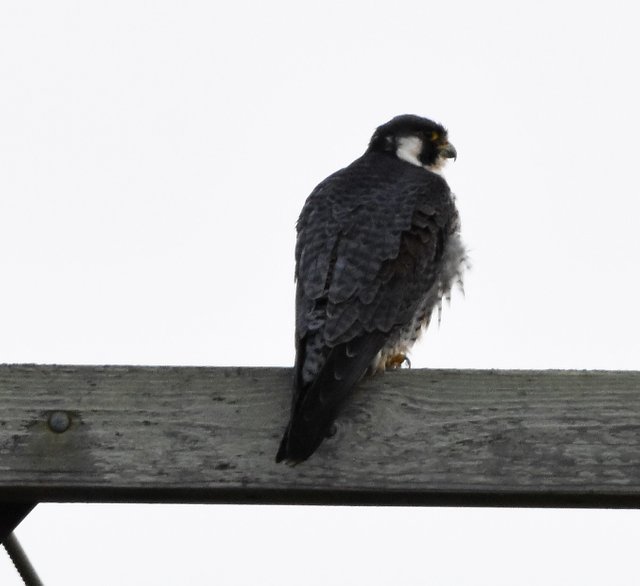 I saw two Peregrine Falcons Falco peregrinus today, but neither was as obliging as the RLHAs for photos. Peregrines are near world-wide in distribution, and are an amazing bird. They often hunt by "stooping" from a high flight at extraordinary speeds to kill prey on the fly.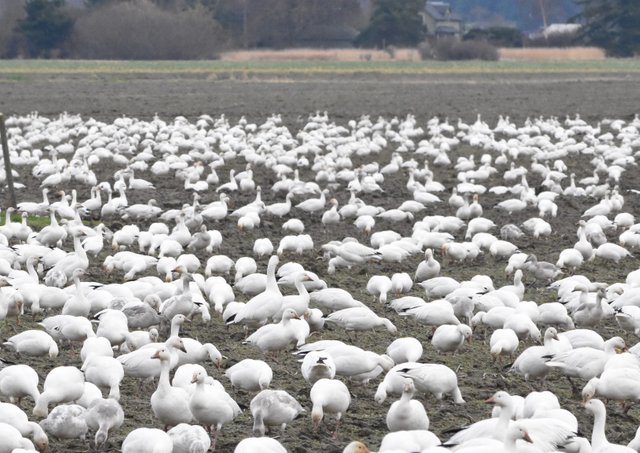 Here are some of the Snow Geese feeding in a muddy field.
Good birding. Steem on!