The Aptly Named Hermit Warbler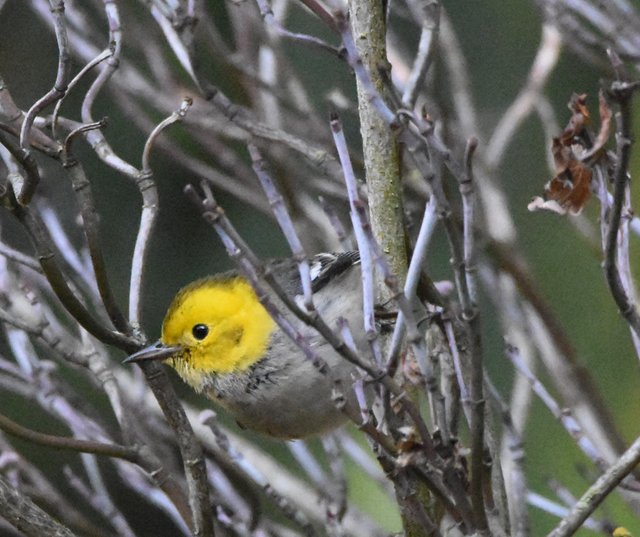 Hermit Warbler Setophaga occidentalis
Of the western U.S. wood warblers one of the hardest to find on demand is likely the Hermit Warbler. They tend to be seen high in conifers in breeding season, are not abundant anywhere, and seem to be elusive. They are also neotropic migrants, generally migrating far south of their breeding range in winter, so when Will Brooks found on this month on the University of Puget Sound campus local birders were excited and dashed to see if they could find it.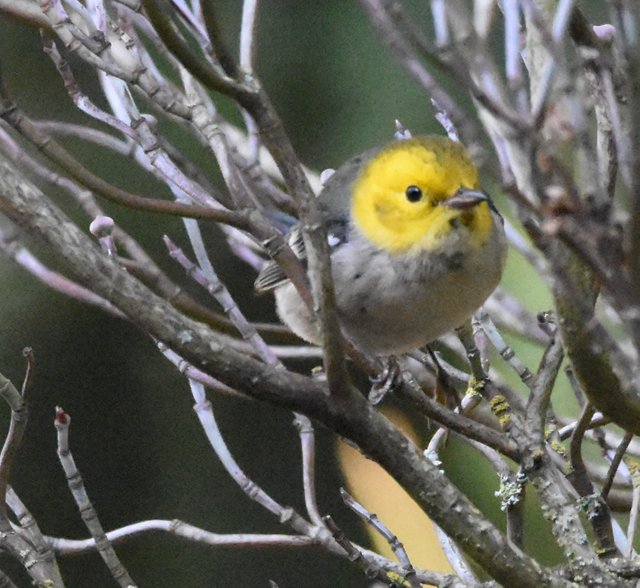 First located on Friday Jan 25th I was not able to get to look for the bird until Sunday, and made daily trips all week, before finally seeing the HEWA yesterday just before noon. I felt like the only local birder who had not seen it, so am very happy to have finally succeeded.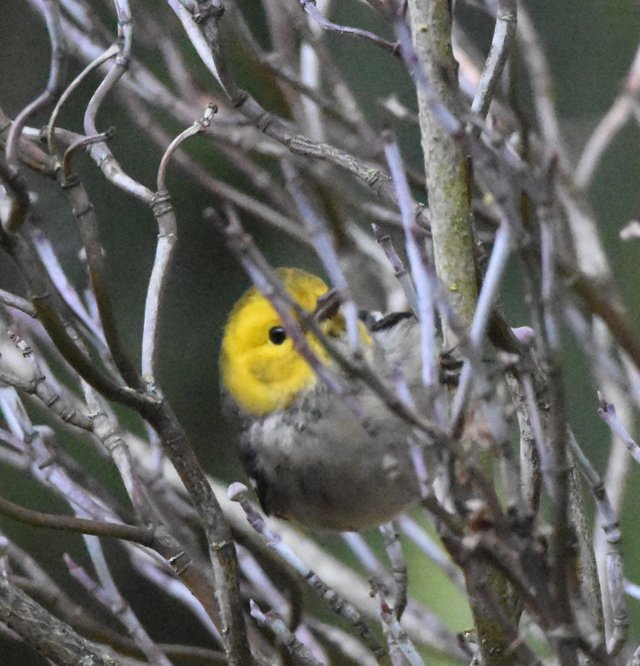 In the process of looking two other first-of-the-year (FOY) species, a Townsend's Warbler and a Red-breasted Sapsucker also were found yesterday, so added to a Great-horned Owl I heard before sunrise at Point Defiance Park this made a 4-FOY species day, really good for me this late into the year without travelling.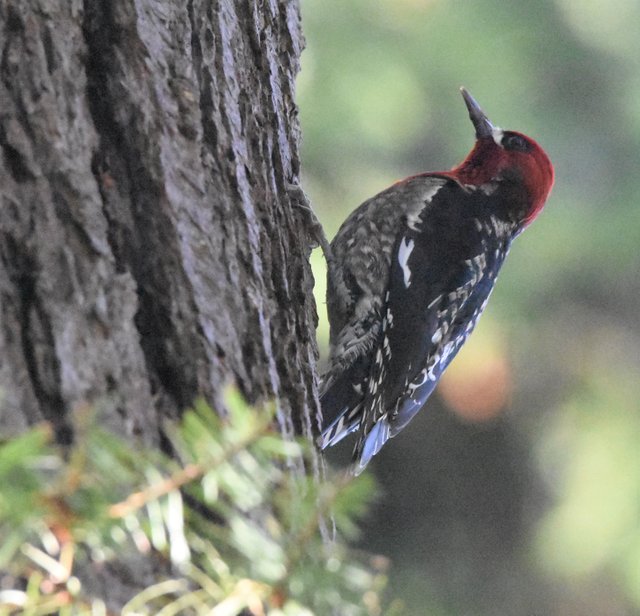 Red-breasted Sapsucker Sphyrapicus ruber
If at first you don't suceed, try-try-again is the old motto. It worked for me.
Good birding. Steem on!