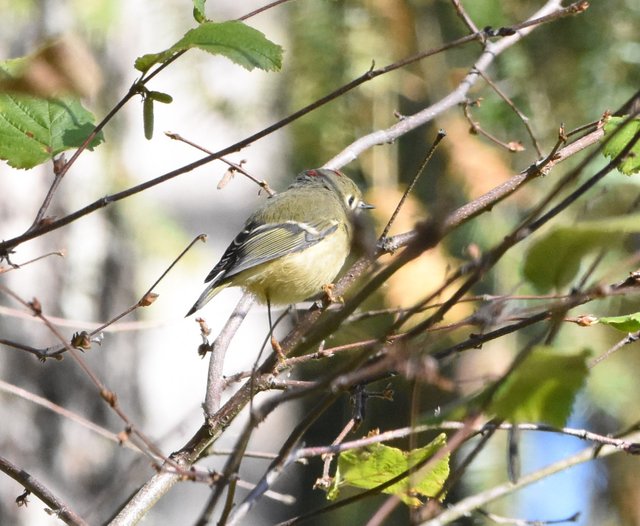 You can even see a part of the ruby crown on this Ruby-crowned Kinglet Regulus calendula which I heard and then found on my walk this morning.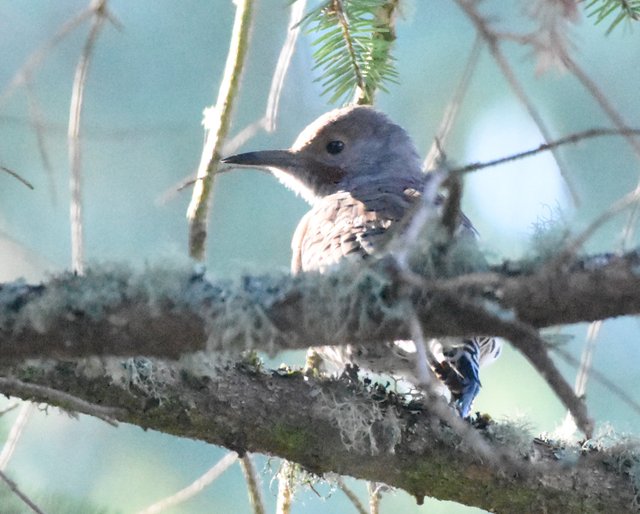 This female Red-shafted Northern Flicker was tucked into the branches of this tree.
Today I headed out this morning to take a birding walk at upper Swan Creek County Park primarily to do some birding without a real target species. It was a beautiful morning, and it was fun to get reacquainted with the call notes of the winter residents. Ruby-crowned Kinglets are back from their mountain breeding grounds, a Hermit Thrush was calling from a thicket though I couldn't get a look, and a small flock of Yellow-rumped Warblers flitted around, though no other warblers seemed to be with them.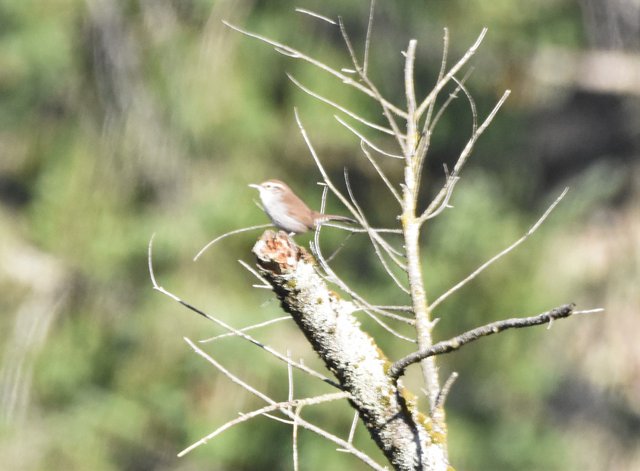 I was surprised to find a singing House Wren Troglodytes aedon at the park today.
Pierce County was a magnet this morning for western WA birders, as a hoard congregated at the Gog-li-hi-ti wetlands to see the Ruff found yesterday, and we again found the Slaty-backed Gull, this time downriver from the 11th Street Bridge.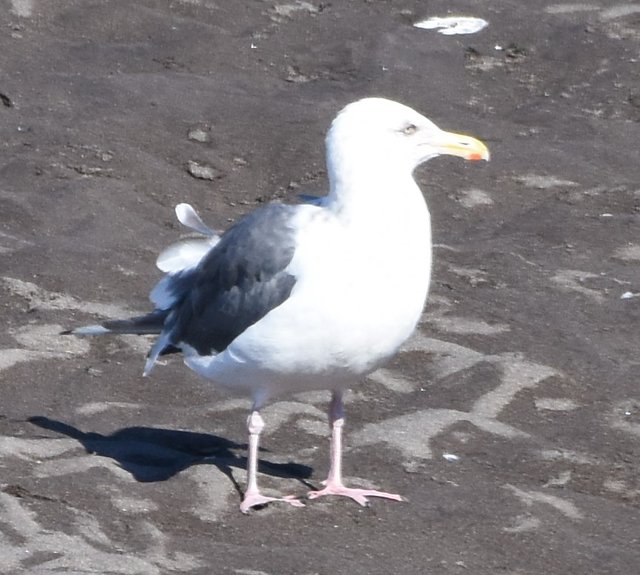 Slaty-backed Gull Larus schistisagus
This afternoon it was very quiet at Point Defiance, but I got a text that Michael Charest saw a flyover of a big flock of Yellow-headed Blackbirds in the tide flats, so maybe they set down for the night and can be found in the AM.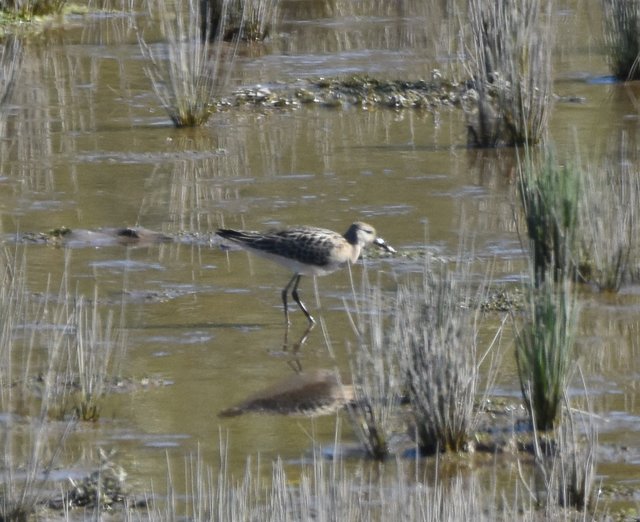 Juvenile Ruff Philomachus pugnax
Another good-birding day in Tacoma. Good birding. Steem on!