Mountain View Cemetery Marsh Today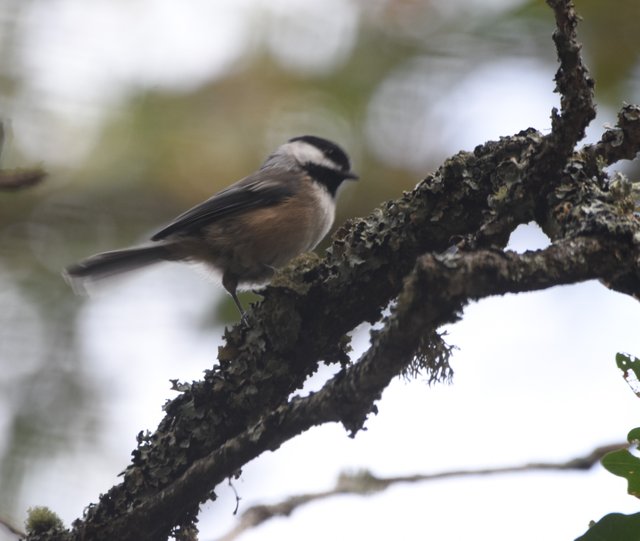 This Black-capped Chickadee Poecile atricapillus was flitting around in one of the live oak trees near the marsh.
At midday today I took a break from errands and birded the Mountain View Cemetery spending most of my time in the live-oak remnant forest there. Birding was enjoyable and a fair number of birds were active at midday, likely due to cooler temperatures and overcast sky.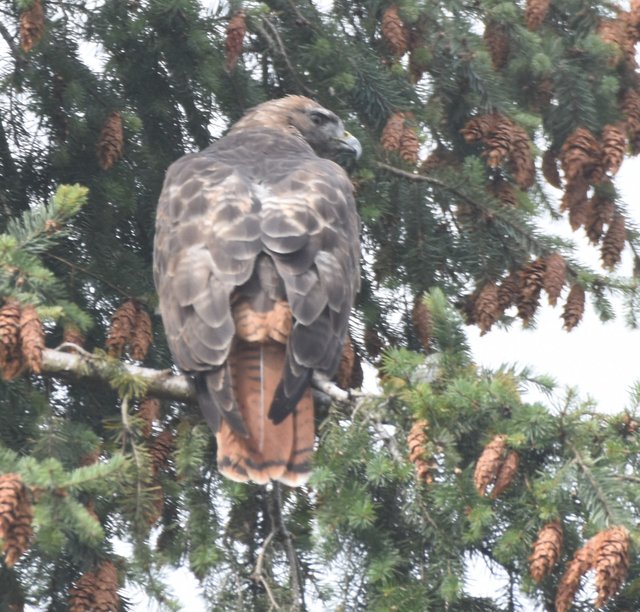 Red-tailed HawkButeo jamaicensis adult was screaming throughout most of my time birding today.
Sometimes the coolest photos when birding are not of birds at all.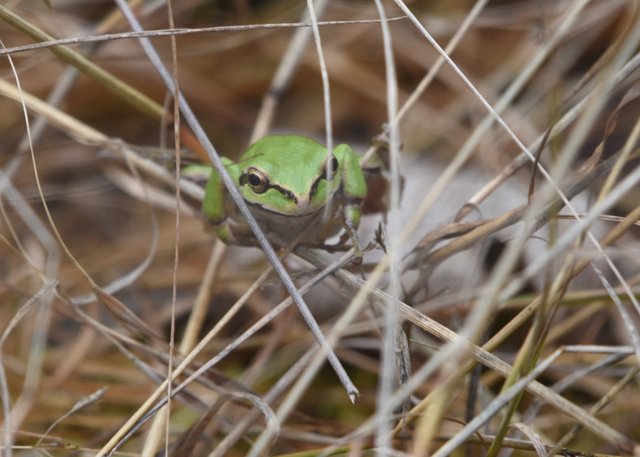 A well camouflaged Pacific Tree Frog Pseudacris regilla that just sat still assuming I could not see it.
Good birding. Steem on! Also follow and support @birdersofsteem I just delegated another 500 SP to @birdersofsteem to use in support of the #steemit #birding community. Put up good birding content, use #birding, and @birdersofsteem will find you and support your work with upvotes. Maybe you'll even be featured in the "Best #Birding Posts of the Week" article I try to write there every week.